Corporate Event Planning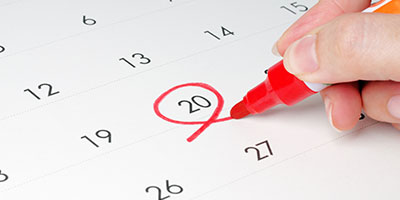 GoodDay Editorial Calendar template provides an effective solution to manage all your content creation requirements and publish every piece of content on time.
Creating engaging content that instantly grabs the attention of your target audience can be pretty challenging. What's even harder is to publish it on time. But keeping your content creation plans on track is no more a difficult task with this GoodDay Editorial Calendar template. It is a digital calendar that lets you manage all your content development tasks in one place, so you never miss a deadline and always produce high-quality content.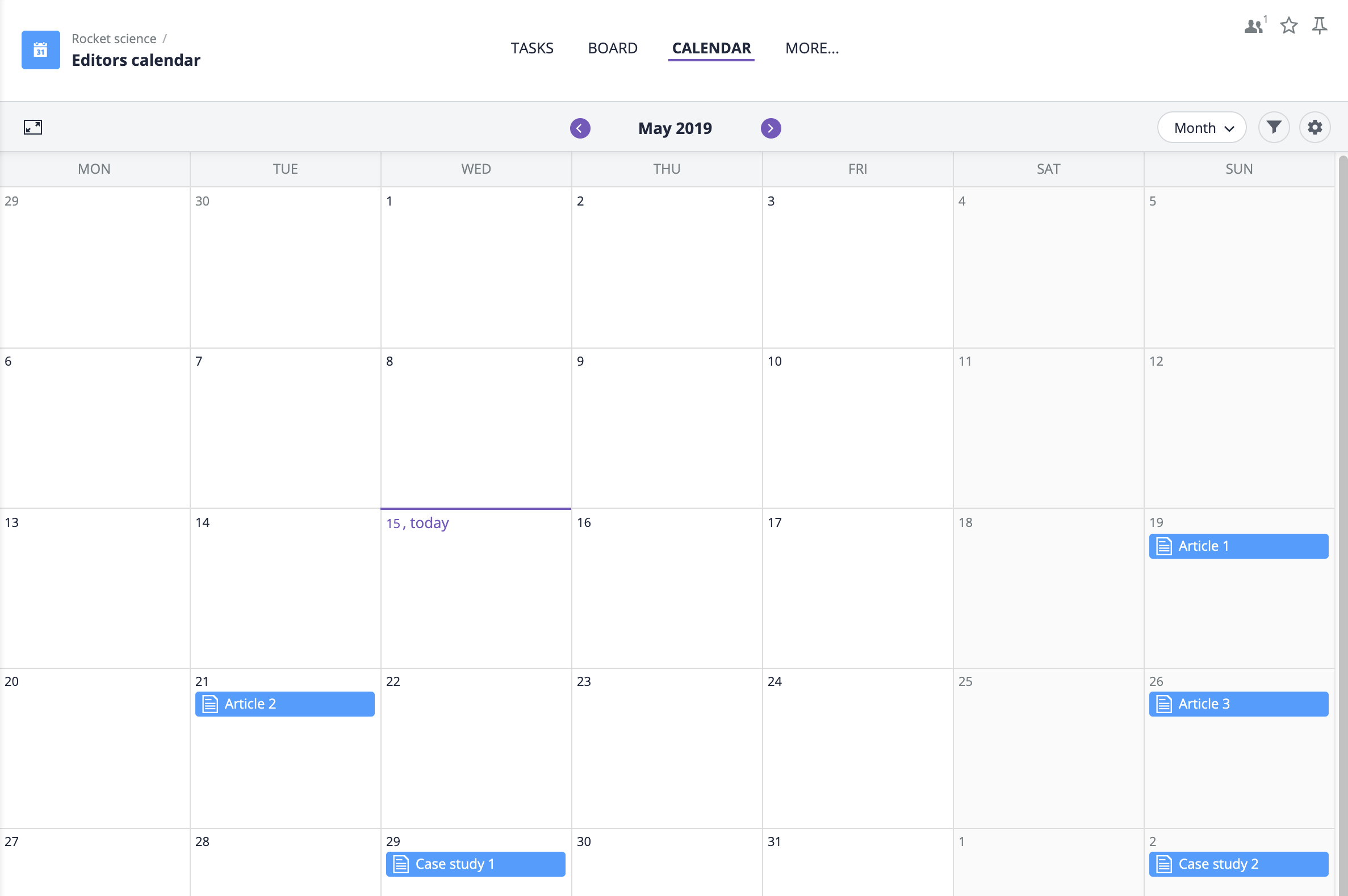 Who Can Use GoodDay Editorial Plan Template
This editorial calendar is designed for any content creation team that is looking to manage its content requirements more efficiently and meet all the deadlines for publishing the content.
GoodDay editorial template can be used by both small and large content marketing teams to schedule their content development tasks such as blogs, articles, social media posts, videos, etc. It is especially useful to those teams who are working on a big content marketing project consisting of a lot of content creation tasks.
Advantages of Using Editorial Calendar Template
GoodDay editorial content calendar is a great way to coordinate all your content development tasks and visualize them in a calendar view. It helps you to view and manage your content creation requirements on a monthly or weekly basis, depending on your needs. This way you can track the progress of specific tasks and ensure you always publish your content on time.
This template allows you to keep every team member updated on how your content creation project is progressing and the deadlines of each task. This means it saves you and your team a lot of time and effort as you don't have to dig into emails, messages, and project documents. Moreover, you also don't have to write every project detail on paper or sticky notes. Not to mention, team members can instantly see the changes in the content creation requirements and work accordingly.
With this editorial template, you can individually assign each task for producing a piece of content such as drafting, writing, editing, publishing, etc., and create milestones and deadlines for completion. You can also use this template to focus on specific content types and it also comes with custom fields to let you track important task data such as budget and efforts required, etc.
GoodDay digital marketing editorial calendar also lets you track and manage your email marketing campaigns and social media posts more efficiently.
Key Features of GoodDay Editorial Calendar Template
This editorial plan template comes with several views such as Task and Project view which lets you manage projects and tasks in one place, and Board view to manage your tasks in Kanban style. But the main view of this template is the Calendar view which offers a number of useful features and functions:
One Month Calendar View
View and manage your important tasks, milestones, and events in a one-month calendar view to analyze your project's progress.
Weekly View
Assess and manage a large number of events and tasks more efficiently by using the week view feature.
List View
Analyze your tasks and deadlines in the form of a list using the list view function.
User-Friendly Interface
This calendar view is super easy-to-use and comes with a full-screen mode so you can view your calendar easily even on smaller devices. This mode displays only the calendar and hides the navigation options for easy viewing.
Advanced Filters
Equipped with several filters such as assignee, events types, subprojects, etc. the calendar view allows you to quickly find your desired events list.
Several Display Options
The template is equipped with several display options such as adjusting calendar view to a full week or workdays etc.
Events Creation
You can create new events and schedule them automatically directly from the calendar view and add milestones and deadlines for each task.
CSV and PDF Support
You can export your events and deadlines in CSV or PDF format, depending on your requirements.
Content Status
With several status options such as 'Not Started' 'Copywriting' 'Scheduled' 'Review' etc., you can easily analyze where each task and event stands.
Manage your content development plans and requirements more efficiently and publish every piece of content on time with this powerful GoodDay editorial calendar template.
Template details
Content type
Target Audience
NOT STARTED
COPYWRITING
SCHEDULED
REVIEW
ON HOLD
PUBLISHED
CANCELLED