Social Media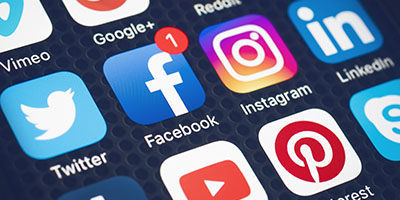 Today, businesses heavily rely on social media to generate website traffic. But as the number of social media channels grows, it becomes more and more difficult to keep up and focus on just one social media platform to deliver the best results. Chances are, you are managing multiple, if not all, possible social media channels in hopes of gaining traffic and conversions from at least of them.
Moreover, posting more and more fresh and relevant content on all these channels seems to be the only way to effectively compete for traffic. In this environment of ever-increasing pace and demand for content and message volumes, how should you approach juggling your resources, time, and budget as a content creator to post quality content that engages your audience, every day, week, and month?
The answer is - pick a great social media content calendar template that will guide you through the process and save you time on creating and managing your posts. How do you choose from within a myriad of choices?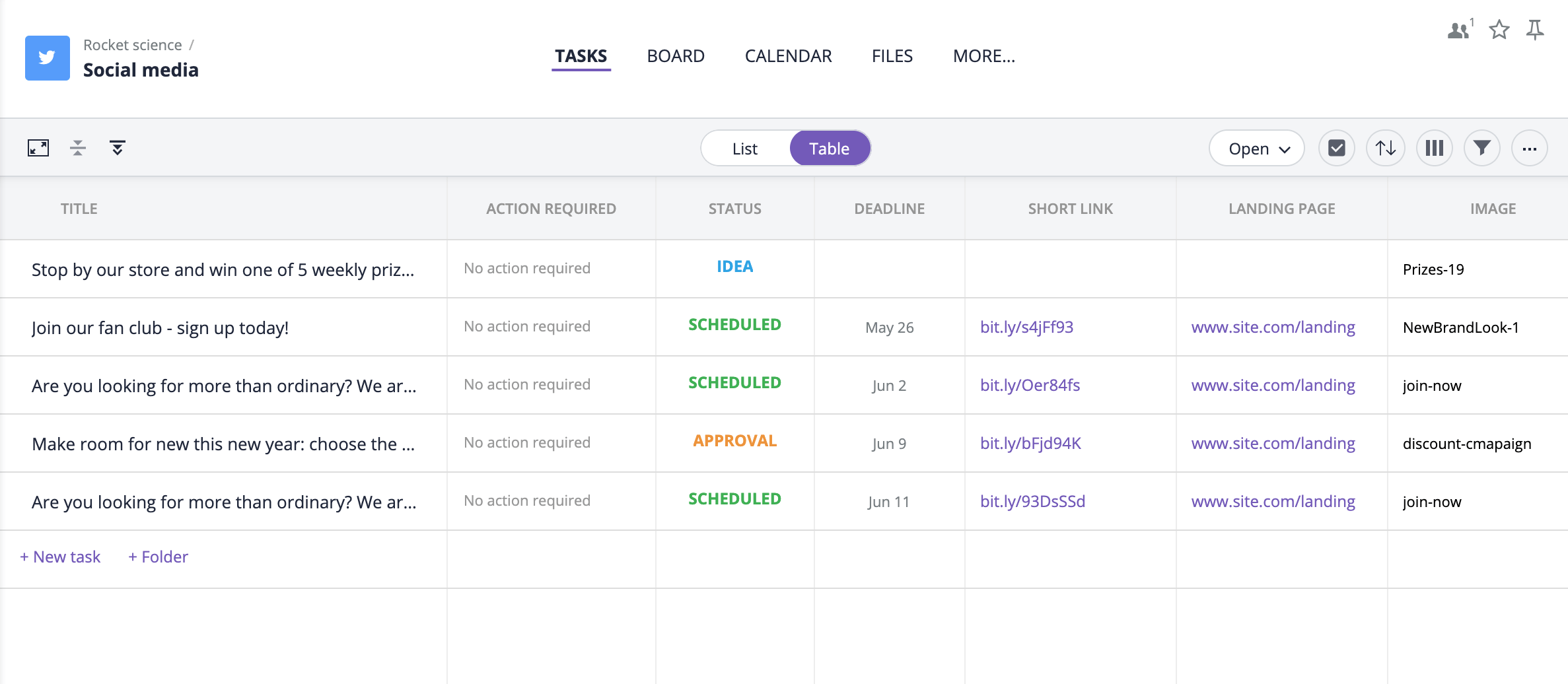 What is a social media content calendar template?
A social media calendar is the most efficient way to schedule your content across multiple social media channels. But social media calendar templates have many more features that can make them the ultimate tool for your business engagement.
Social media success starts from designing content that is relevant to your audience's interests to publishing it on specific dates and at a specific time, according to your overall content strategy and news distribution plan. The calendar should have a built-in social media posting schedule to make things easy for you, and allow access for multiple team members so that multiple authors and channel managers could control the content creating and publishing process.
Key Features of a Good Social Media Calendar
Not all social media content calendar templates you can find online have the same features. Many lack key basic functionality which creates frustration for users. The key features you should be looking for are:
Visibility of the plan and schedule to all users
Features that will help your social media team stay organized
Ready-to-go social projects structure
Customization capabilities to create your own template variations and workflows
With the social media calendar template that is right for your team, you will quickly discover many benefits, additional productivity improvements and time savings.
Multiple Views for Better Structure and Visibility
GoodDay social media content calendar template has 4 built-in template views.
Table
Board
Calendar
Files
Multiple views enable better visibility for content planners and other team members.
The 'Table View' helps the team to take a glance at the project and the related tasks quickly. This view is especially useful for complex projects and social content planning initiatives and provides a one-screen view for everyone.
The Kanban-style 'Board View' helps to quickly understand the project hierarchy. With drag and drop support, the Board View helps making changes to your calendar and long-term plan a breeze.
The 'Calendar View' is an essential tool for any social media manager, and GoodDay has perfected its calendar to help visualize content distribution plans of any complexity. With the 'Calendar View' you can see the current schedule of the posts and use advanced features such as filtering, multiple display options, etc.
Last, but not the least, GoodDay social media calendar template offers a 'Files View' which helps organize all files relevant to your social media strategy or actual posts in one place.
Consistent Process for Productivity
Within the GoodDay content calendar template, you can assign statuses to tasks/posts to create consistency around your social media distribution and help increase productivity of your team. From ideation to research to content creation, your team can define their own statuses and then monitor progress easily.
Customization Options
Customization capabilities is one of the most important features you should consider before choosing software for your social media calendar management. Why?
Your business and your social media strategy goals are unique, so using a tool with no customization options will limit your ability to tailor it to your specific needs. So, why would you want to choose a social media calendar template that has no option to address your business needs?
GoodDay is built with flexibility at its foundation, and it provides numerous opportunities to customize the original templates, statuses, post types, tags and much more, so that you can create your perfect structure and workflows that fit your unique business and your unique goals.
Why Should You Consider GoodDay Social Media Calendar Solution?
Now that you know that there is a solution to your challenge of managing social media content distribution, you may be wondering why you should give GoodDay social media calendar template a try. If the features and the flexibility of GoodDay software haven't convinced you yet, the reason is simple - GoodDay provides one solution for content planning, creation, and distribution, with full transparency and flexibility for all your content creators, social media managers, other teams and users.
With GoodDay social media calendar software, you can build your very own content scheduling engine that connects your social media content posting schedule to your business goals and allows you to build your very own flow and structure. GoodDay offers a purpose-built template for effective social media management, but does not force you to stay within its boundaries, allowing to customize and tailor to your unique business needs.
Ultimately, why spend your time and money on a patchwork of different platforms when you can do everything in one place.
You have nothing to lose and everything to gain - try the GoodDay social media calendar template and instantly see the difference: your team will be more organized, more efficient, more quick to produce content, and, most importantly, will be able to focus on engaging your audience as opposed to wasting time on using multiple social media tools.
Template details
Task Table
Board
Calendar
Files
Short link
Landing page
Image
IDEA
IN PROGRESS
SCHEDULED
APPROVAL
POSTED