Marketing Campaign Tracking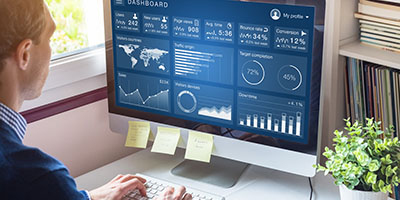 Marketing campaign tracking can be quite difficult, especially if you are running multiple campaigns at the same time. Gone are the days when you had to make complex spreadsheets to track the status of your campaign because this GoodDay campaign tracker brings you an easy solution to all your campaign tracking needs. It is a marketing tracking template that comes with all the key metrics such as clicks and conversions, etc. to help you assess how your marketing campaign is progressing.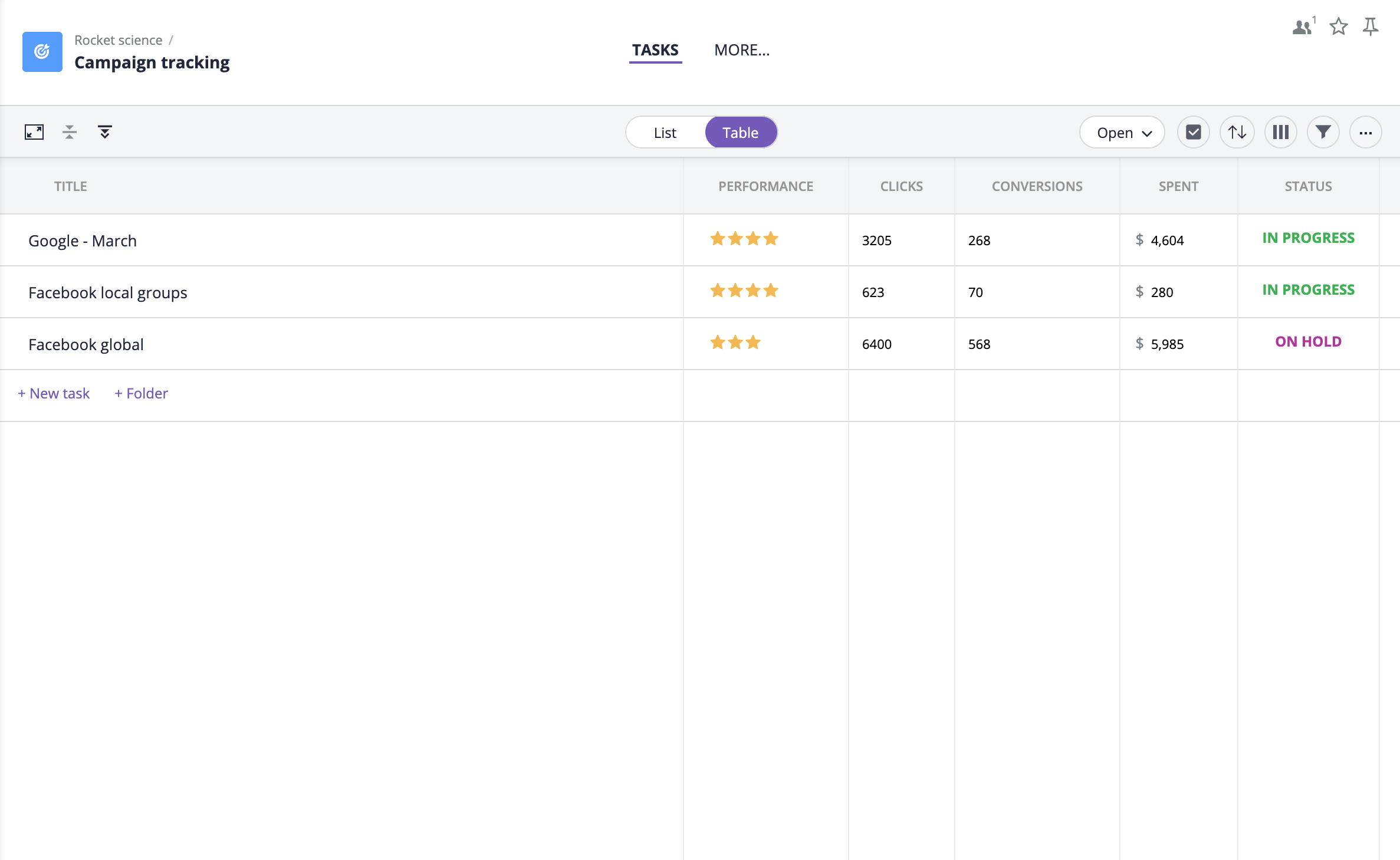 Who Can Use GoodDay Marketing Tracking Template
GoodDay advertising tracking template is a powerful tracker designed to help any marketing team looking to run a smooth and effective marketing campaign.
Many organizations are now using campaign management tools to see how their campaign is progressing. This versatile template is specially designed to fit the needs of any type of organization. Startups and medium-sized organizations can use it to ensure their campaign is running smoothly while big organizations whose marketing campaign involves a lot of components can also utilize it to keep track of multiple ad campaigns.
Benefits of Using Campaign Tracking Template
This versatile campaign tracker is a great way for organizations and marketing teams to examine how their marketing efforts are paying off and what needs to be improved. It allows you to run an effective marketing campaign by helping you track it continuously. Moreover, it makes campaign tracking easy and simple by providing you key data inputs such as clicks and conversions, etc. that are critical for campaign optimization.
With the GoodDay marketing tracking template, you can evaluate the performance of your campaign and also share it with your team. This way every member of the marketing team is aware of the progress of the campaign. In addition, it also helps marketing teams organize properly and devise a clear plan to execute the campaign successfully.
One of the best things about this template is that it can be utilized by a marketing team of any size, be it small or large. Teams can instantly analyze what is working, which ad campaigns are delivering the best results, and which elements of their digital marketing campaign must be improved.
This template allows you to create multiple tasks, depending on your requirements and shows the key metrics of each task individually. You can view the tasks in a list or table format and use the Task Table to manage each task effectively.
Another benefit of this template is that it eliminates the need of compiling complex spreadsheets for tracking different parameters of your marketing campaign. Not to mention, it is pretty easy to use and anyone can learn it quickly.
Key Features of GoodDay Marketing Tracking Template
GoodDay campaign tracker provides the set of statuses such as On hold, In progress, etc. for each task of the campaign so that every team member is aware of the campaign's progress. This template also comes with a number of key metrics that are important to evaluate the performance of your marketing campaign.
Some of the key features of this template include:
Clicks
Evaluate the performance of your ad campaigns by analyzing the number of clicks each campaign is generating. You can then use this information to examine which campaigns aren't generating the desired number of clicks and how they can be updated.
Conversions
See which ad campaigns are converting and which needs to be improved, with this online campaign tracking parameter. This feature gives you a clear picture of your best and worst ad campaigns.
Money Spent
Stay in your budget with the Money Spent feature which shows you the amount of money you have spent on each ad campaign.
Performance
Know the overall performance of your campaigns with the performance metrics. This feature provides you with the overall assessment of each campaign and allows to rate them accordingly.
Customization
Customize the fields that provide detailed information about your running ads and campaigns depending on your marketing campaign tracking requirement.
If you're looking to manage your marketing campaigns more conveniently and execute them efficiently, make use of this GoodDay marketing tracking template today.
Template details
Task Table
Performance
Clicks
Conversions
Spent