Marketing Project Plan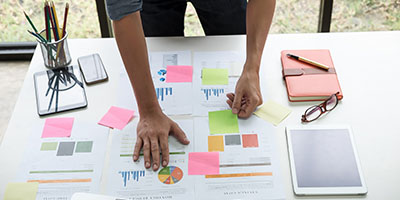 Plan and schedule all your marketing activities from key content production to lead generation campaigns and product release projects with this universal template. 


While marketing teams are not created equal, the key approaches to planning and execution are quite common. For example, marketing projects are time-bound and have clear goals, and this template allows to get started with planning that focuses on these two aspects (and more!) right away. Plan each marketing project by setting start and end dates, goals, and defining scope, visualize the entire project portfolio on a Gantt Chart, and track your spend against the set budget
Discover the best way to organize your marketing management process and accomplish all your marketing tasks and plans with easy-to-use software that really produces results.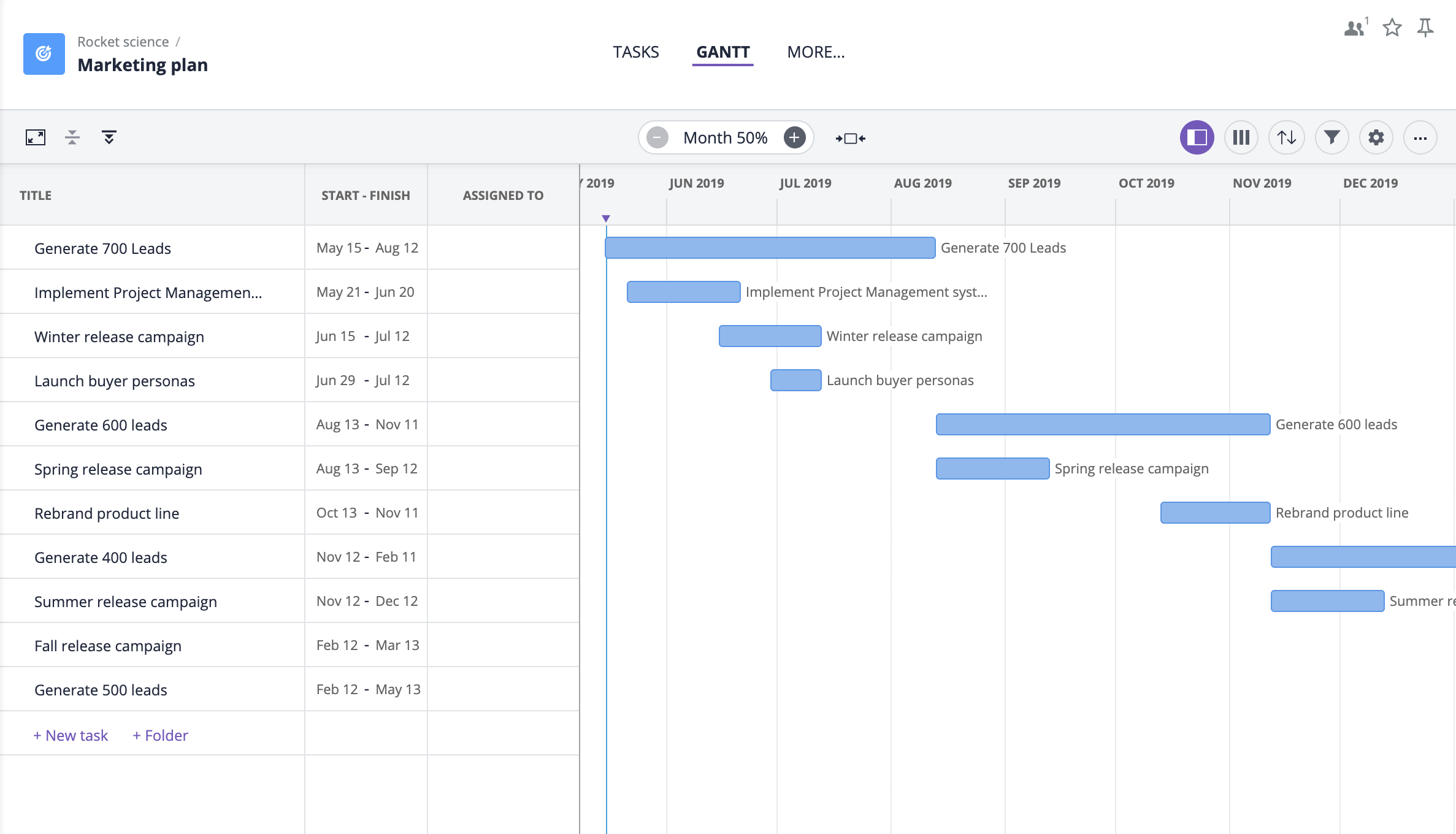 Get the Tool to Make Organizing Your Marketing Tasks Easier
It is not enough to have a marketing plan, you also need to put your plans into action, and get a tool to monitor your performance. Our easy-to-use marketing planning software helps you create marketing campaigns, assists in project management for marketing teams, promotes collaboration within a marketing team, and enhances documentation of your marketing tasks, goals, and targets, with the appropriate milestones and deadlines. With our templates, you can effectively monitor your performance, the progress of your team's work, and your campaign success.
Why You Need Marketing Task Management Software
If you run a business, you need a marketing plan. Irrespective of the scale of your business, you must find an optimal way to promote your products and services before you can expect sales. GoodDay marketing project management software can help every leader responsible for marketing get organized and focused on marketing success:
Business owners
Advertising campaign managers
Marketing project coordinators
Marketing team leaders
Marketing teams
Anyone trying to grow their business
Why You Need Task Management Software to Manage Your Marketing Campaign Planning
Marketing continues evolving and large companies are investing a lot of money and efforts into their marketing campaigns. For a small business owner to compete with big marketing budget spenders may be difficult or almost impossible. In this environment, some marketers look for alternatives to huge budgets and develop complex marketing strategies that are hard to manage. Well, you don't have to go through all the stress. Whether you run a small marketing team or a large one, our marketing planning template will simplify your marketing management process and we help reach results.
If you are a big corporation and have many members on your marketing team, GoodDay marketing planning software will be highly beneficial to you as it will help establish professional project management practices for marketing teams. It will simplify the job of the marketing team leader and enhance collaboration within your team.
Key Features of the Marketing Planning Template
Easy-to-use template
Flexible user access & permission
Easy customization
Real-time tracking of your performance
Tools for collaborating with your team members
Tables, charts, and visualization of reports
Task portfolios
Predictive analytics
Flowsheets for managing your campaign, strategies, and plans
Marketing Planning Software to Help You Succeed
GoodDay software comes with templates you can customize to develop your marketing projects. It is easy to use and has been proven to produce results. You will be able to see how well your leads convert to sales and what tactics and channels contribute the most. But more importantly, you can also track your campaign ROI. The ability of our software to track your goals means it will ensure you set easily-defined goals in your marketing plan. It will also track the goals and help present regular performance reports. Proper management and tracking of performance is an essential component of campaign success.
The software will also enhance collaboration within your marketing team, building effective communication and transparency. With GoodDay for marketing teams, you can define projects, tasks, priorities, campaign dependencies, assign responsibilities and much more.
Let GoodDay and its templates to marketers handle your day-to-day organizational work, so you can focus on campaign design and business goals.
Why Not Put Your Plans Into Action Now?
If you want to get organized and boost your marketing campaign performance, don't hesitate - try GoodDay and its marketing planning templates that are ready to support your most common activities right away, out-of-the-box. For small and large marketing teams, organization, transparency, and goal tracking are paramount to success, and GoodDay offers well thought-out tools for modern marketing project and program managers. Sign up today and give our marketing templates a try!