Feature Request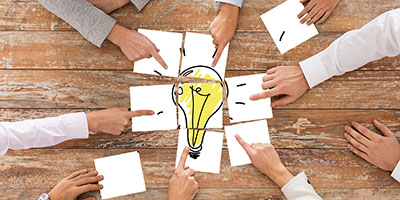 Customer feature requests management has never been so easy as with the GoodDay Feature Request Template.
Why have all the information in multiple sources and search for it every time a new feature request comes along if you can have it all in one place?
GoodDay feature request template has all you need to effectively manage customer feature requests. Various views, multiple request statuses, custom fields, customizable templates, and import features. All this to help you optimize the process and save time while providing an outstanding experience for your customers.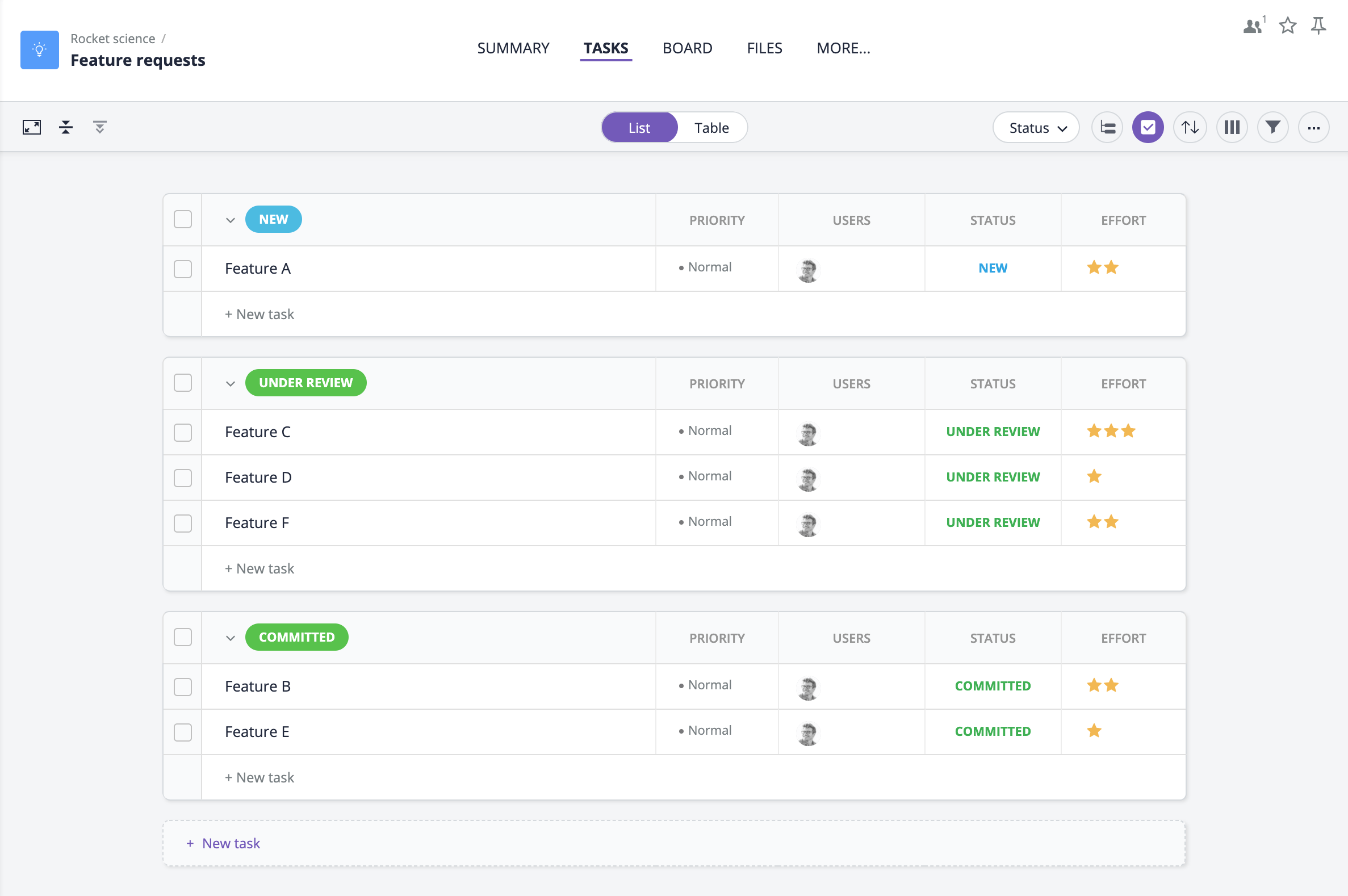 Top Benefits of Using GoodDay Feature Request Templates
Simplified Feature Requests Management
Imagine having to review tens or hundreds of product feature requests from various sources every day. Some of them come from the customer care managers, some from the sales department, some from the developers. Merging all those request sources into one will ensure that you streamline the feature request system and create a solid basis for product development and decision making.
Ultimate Source of Features Data
Though feature requests are usually disorganized which leads to none of them being implemented, it is not the case with the GoodDay feature backlog template. It is the ultimate source of information about your customers' preferences that will help you improve your product or service.
Easy-to-navigate Dashboard
Once you gather all customer feature requests in one place the last thing you need is to be unable to navigate through all of them. And that is exactly what feature backlog provided by GoodDay will save you from. This template gives a comprehensive, easy-to-navigate dashboard with customizable views. So, you will go through the information fast, prioritize the tasks and get the development process going.
Customizable Template View
Except for all of the views, statuses, and preconfigured fields you can add your own ones to correspond to your feature request attribute needs. Optimize the feature requests management by realizing its full potential and maximizing the benefit.
Who is GoodDay Feature Request Template for?
There are a lot of people included in the product management process and all of them provide tremendous value to its improvement. As stated before, feature ideas are generated by multiple sources. This brings us to the question, who does this feature request template will be useful to?
Support managers
It is a fact that support managers are the ones working closely with the customers. All customer requests go through them which is exactly why they need a feature request template to keep them organized.
Product Manager
Having all the features requested by customers, product managers can analyze and prioritize that information to point out features that need to be implemented. With the feature request system product managers can realize the full potential of the product by adding up useful and necessary changes.
Sales Representatives
If support managers work with your current customers, sales representatives are the people who work on attracting and converting leads to customers. Sometimes a product seems to have it all, but it is not enough, so leads are not converting. Sales representatives can use the feature backlog to store the requests and add on new features to drive potential customers.
Software and Web Developers
Once the feature request gets approved software and web developers come into play. They are the ones bringing the feature to life. So having a cohesive summary of the feature, its priority status, and a comprehensive task dashboard makes the GoodDay feature request template a must.
Key Features of GoodDay Feature Request Template
Multiple Request Statuses
To make the feature development work like a clock all participating parties must be provided with up-to-date information. GoodDay feature request template goes with the multiple request statuses so every member of the team can track the progress and add updates.
Different Template Views
This feature backlog template has several template views: summary, task, table, board, and files. Each view provides a different piece of data to keep the feature development process going.
Estimated Effort Section
Prioritizing is the key to productive request management. That is why we have a custom efforts field to help product managers, developers, and other people working on the feature development prioritize their work.
Preconfigured Dashboard
All the sections you see in the GoodDay feature request template are pre configured and set up as the fields necessary to manage feature requests flawlessly. However, it is customizable, so you can add any feature attribute corresponding to your needs and save it for future use.
Feature Request Import
If you have stored and organized the feature requests somewhere, but still don't know how to manage them effectively, you can import them to the GoodDay template via CSV file and keep track of them.
Consider the GoodDay feature request template a robust solution to your feature request management issues. No need to look for different features in multiple sources and share them with every person related to product management.
Every company member will have access to the feature request backlog with all the data. So the team can brainstorm and prioritize the features, most necessary to release most of your products' potential.
Forget about the time-consuming and tedious feature request management.
Get the GoodDay Feature RequestTemplate now!
Template details
Summary
Task Table
Board
Files
NEW
UNDER REVIEW
COMMITTED
IN PROGRESS
ON HOLD
COMPLETED
CANCELLED