Design Project Management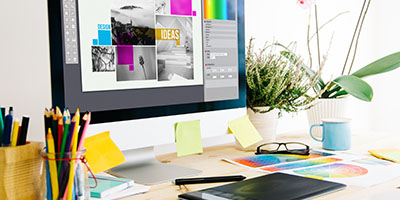 Design projects can be very diverse, this is the amazing thing about working in the creative field. Every day is different; from creating a standalone image or infographic to building a webpage, creating a brochure, designing a set of new icons, producing new brand guidelines, the possibilities are endless.
Graphic design project management software isn't just a luxury anymore, it has become a necessity for any designer and team to have. Not having the perfect design management software can make or break the entire project. Your success is dependent on the way you manage your design project from the start.
Design project management software like GoodDay can be used to create and manage workflows, managing the actual design phase, and getting the design to its final stage of approval. This graphic design project management software allows for team members to leave reviews and iterations and work together until the end.
A project management tool like GoodDay also provides any team the ability to easily and quickly establish a hierarchy of design tasks for their designers for effective and efficient completion.
The software also lets a designer indicate which steps are sequential and which tasks are dependent on one another. For example, a web design project can be dependent on a copywriter and for success, the copywriter and designer will have to work together. That is why this software makes it easier for a team to do their work successfully without any hassle.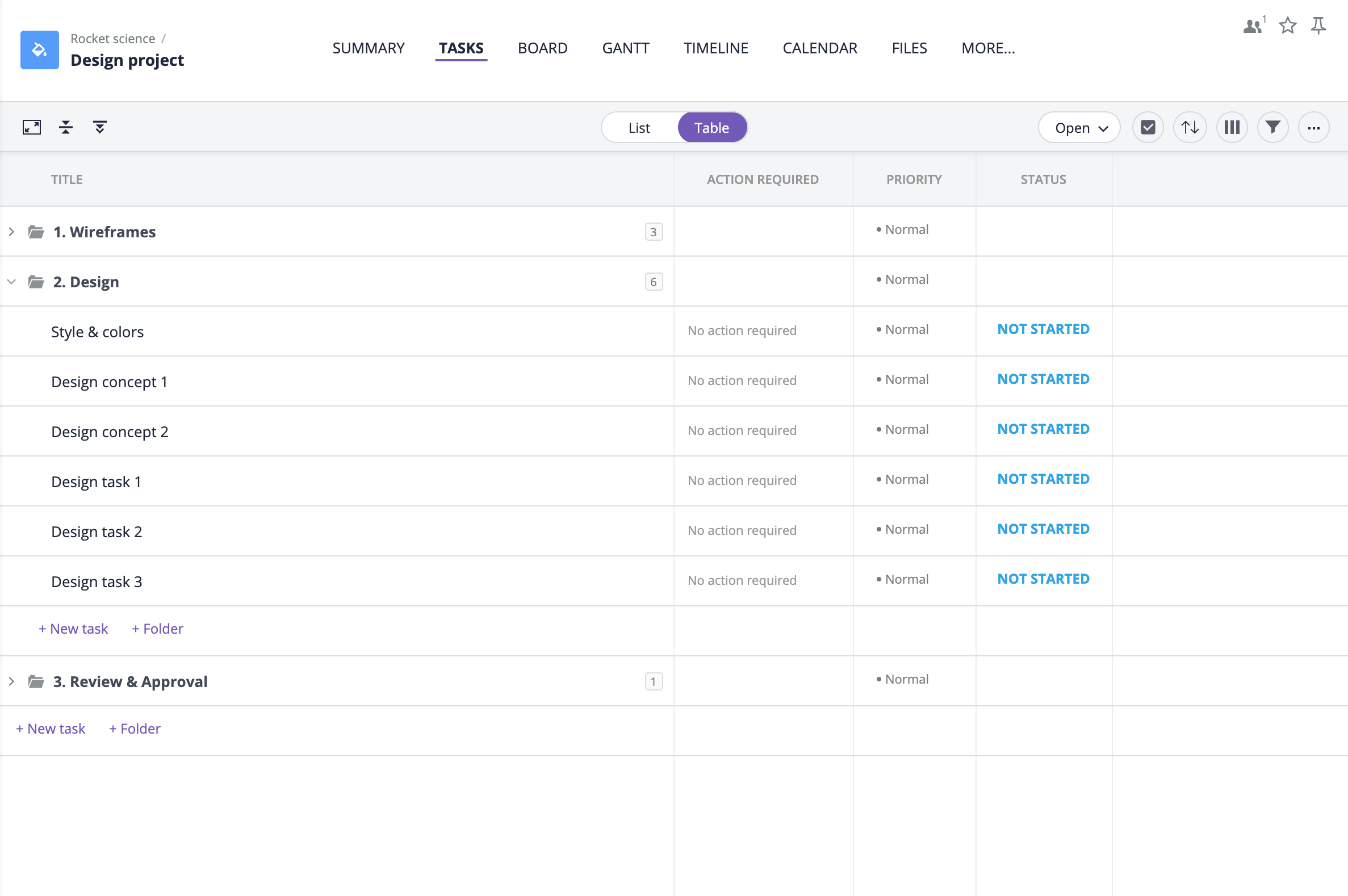 How can this template help your graphic design project?
Planning the design project
It doesn't matter how simple or complex a design project can get, planning your project, and managing your workflow is important. The planning stage is an important aspect of making sure the project is completed successfully. This design management software will assist you in making sure your planning process goes as smoothly as possible.
Sharing ideas and collaborate
Every great design project started with ideas and brainstorming sessions. As creatives, you will rarely work alone. There will always be a creative team at your side assisting with the design project management. Sharing live updates and tracking the design project status is necessary for the success of the design project.
Managing the workflow
It's important to manage your workflow while taking on various design projects. Planning your workflow is possibly one of the most important parts of the design project. No one wants to go over more than the necessary revisions which could waste time and money. This is the perfect design project workflow management software for any graphic designer.
Approving the designs
This is a crucial part of the design process. Getting the designs approved as quickly as possible is important for your team's time management. This design project management software makes it easier to collaborate and get designs approved. Graphic designers and team members can see the design changes all in one place.
This graphic design project template and software includes several preset design project stages, organized as folders, as well as all the views you need to plan work and monitor progress.
All you need to do after creating your design project using this design management software is to update the folder and task titles and start designing and collaborating!
Template details
Summary
Task List
Task Table
Board
Gantt Chart
Workload
Calendar
Files
NEW
IN PROGRESS
ON HOLD
COMPLETED
CANCELLED