Kanban Project
Build your workflows with the GoodDay Kanban board, visualize your work items and their status, limit your work in progress, and maximize team efficiency.


Planning and tracking projects and tasks in a visual way is not a new concept – you may have been doing this on a whiteboard with sticky notes. GoodDay Kanban board template is your whiteboard on steriods. It doesn't just visualize your tasks as cards and shows their status, it is a full-featured task management tool, just like any other template in GoodDay, connected to your project, users, calendar etc. 

In addition, what you cannot do on a whiteboard is all possible with GoodDay Kanban board – edit task card sizes, collapse or expand cards details, edit task details, assign tasks, move them to another project and much more. Ditch the sticky notes and pick our quick template to start working with a user-friendly digital Kanban board in GoodDay.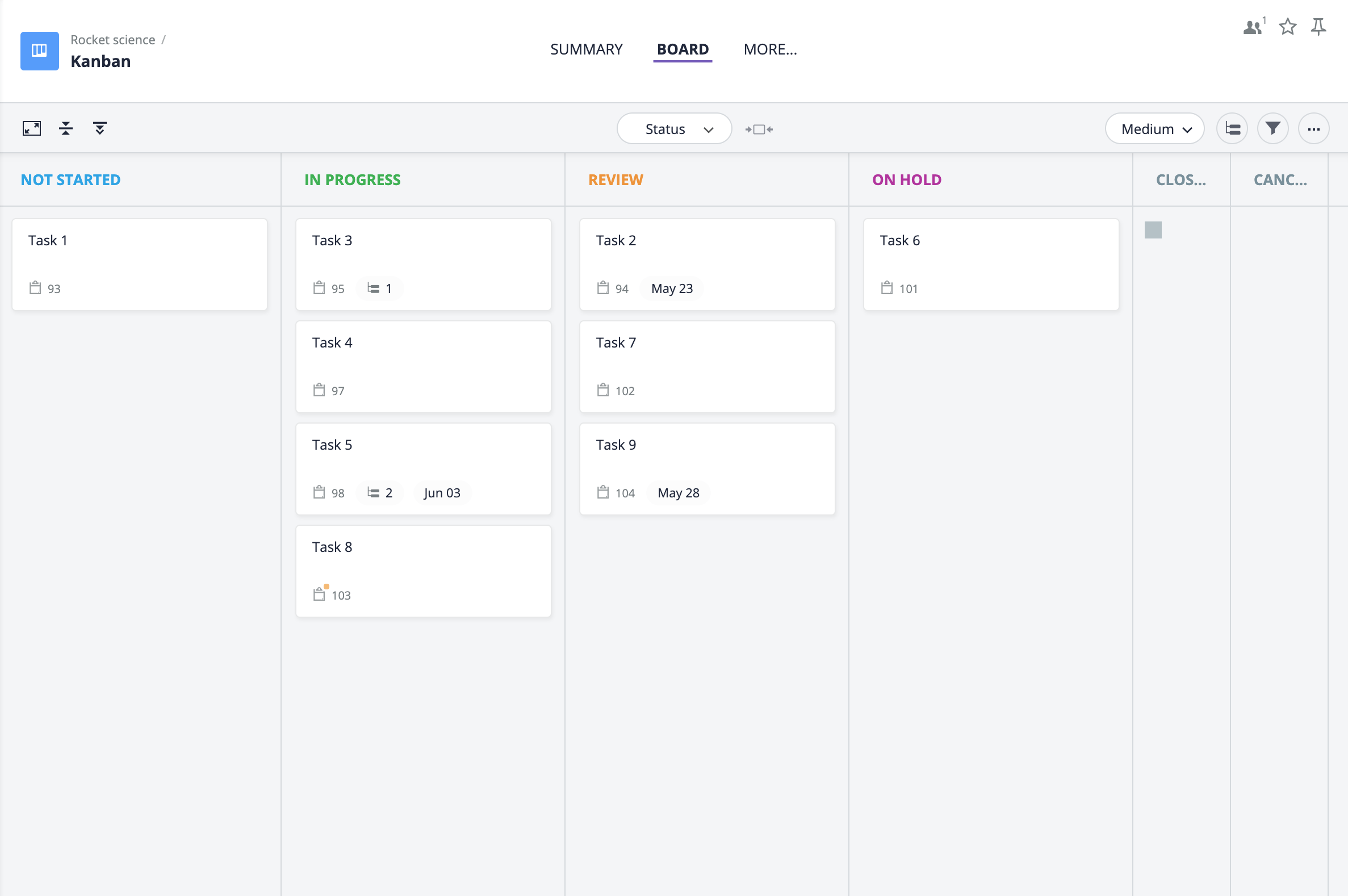 Template details
Board
Summary
NEW
IN PROGRESS
ON HOLD
COMPLETED
CANCELLED