Website Development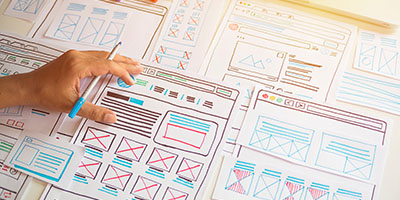 Website development involves a lot of stages; creating the design, coding, content writing, and more. To create an outstanding website that is in accordance with your client's requirements, you need to keep track of all the phases of website development, which can be pretty hectic. This is where the GoodDay project management template for website development comes in. With this template, you can efficiently manage all the stages of your website development to complete your project successfully on time.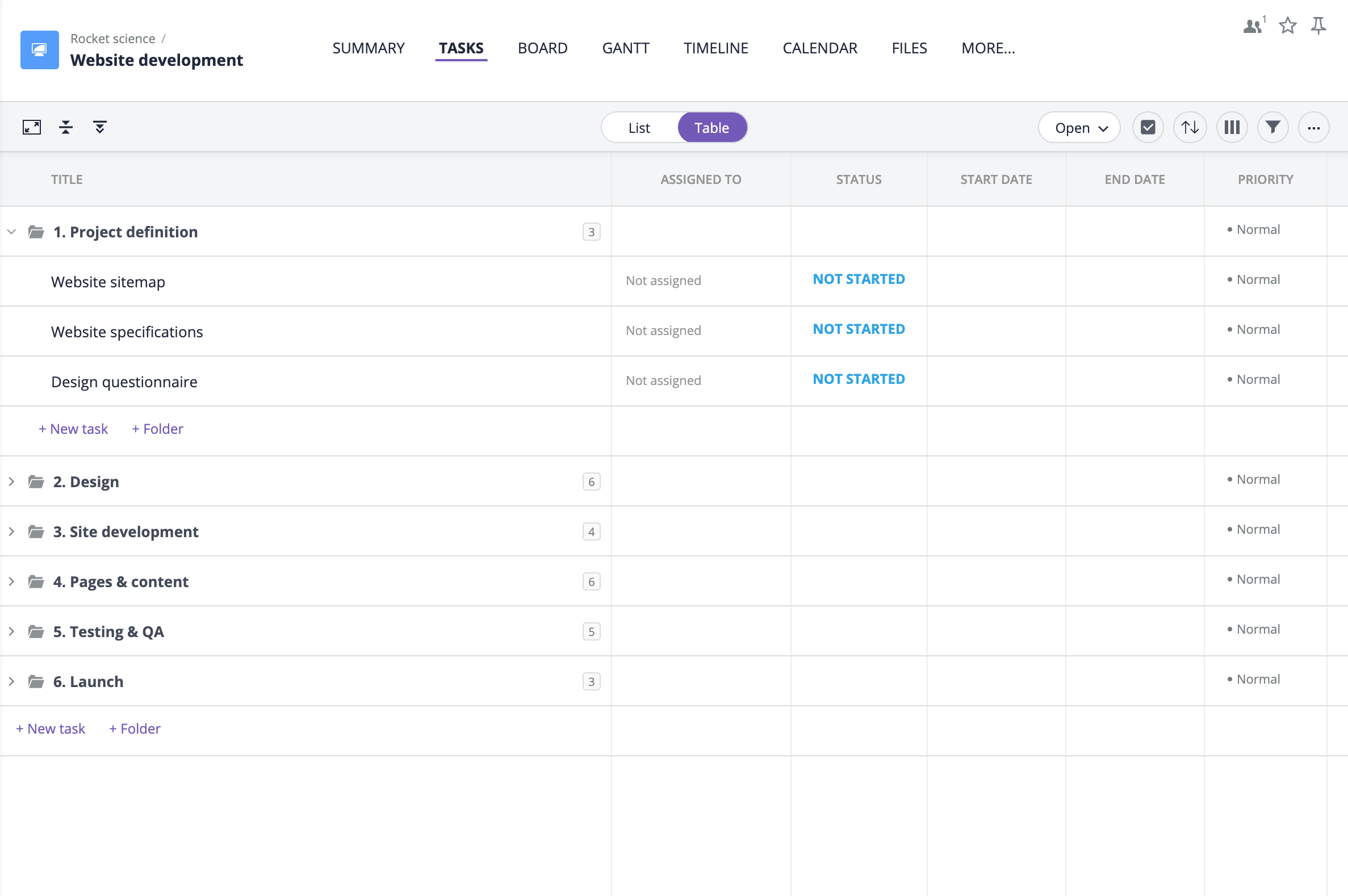 Who can use the GoodDay Website Development Project Management Template
This powerful template can be used by any organization (small, medium, or big) that designs and develops websites. It is designed for teams that are working on website development or website designing /redesigning.
Whether you're working on a complex website development project or you're creating a simple website, this website development project management plan will make things easier for you.
Why use the GoodDay Website Development Project Management Template
From planning the duration of the project to tracking your work in progress, this template comes with all the key tools and features you need to develop or design a website that your client loves.
When you want to plan your project and define duration, resource allocation, task management, etc., you can use Gantt Charts or Workload for more effective planning. And you can also use the Kanban board to keep track of work in progress so that you can highlight it for better execution of the project.
The template is already set up with the main stages of the website development for your convenience. But, you can always customize it as per your project requirements.
With several status options, such as 'On Hold,' 'Cancelled,' 'Completed,' etc., the template makes it easy for every team member to be aware of what needs to be done. In addition, the GoodDay project management template for website development also lets you store files and documents so that any team member can access them anytime.
GoodDay Website Development Project Management Template - Key Features
The template is packed with several powerful features such as the Gantt chart view, customization, etc., to help you plan, track and manage all your website development stages.
Native support for two main project management strategies
Whether you want to execute your project sequentially or iteratively, the template is fully integrated with both waterfall and scrum project management methodologies.
Easy planning with Gantt view
Plan your website development or redesigning project quickly and easily with Gantt Chart. Set project duration, allocate resources, manage tasks in an easy-to-interpret Gantt view. Features such as "folding" and "customizable columns" make things even easier.
Integrated bug tracker
With this powerful feature, you can instantly record and track bugs in your website development project. This allows you to make quick fixes to ensure your website is flawless.
Workload view
This view lets you manage resources and assign tasks for a specific project or multiple projects at once. You can see your team's workload on a timeline with this view to manage everything more efficiently.
Everything in one place
The smartly-designed template lets you store all the relevant files and documents of your project. This way, you can save a lot of time as you don't have to waste time finding any important file on your desktop. You can also conduct meetings and project discussions in one place so that every team member is aware of the progress of the project. This template is perfect for effective collaboration on all working items.
Customization
Customization options such as task types for content creation, website coding, or bug tracking further make it easy to plan and execute your website development project successfully.
Want to be organized from the beginning of your website development project?
Get the GoodDay website development project management template today and manage all your project stages more efficiently!
Template details
Summary
Task List
Task Table
Board
Gantt Chart
Workload
Calendar
Files
NEW
IN PROGRESS
ON HOLD
COMPLETED
CANCELLED