Testing/QA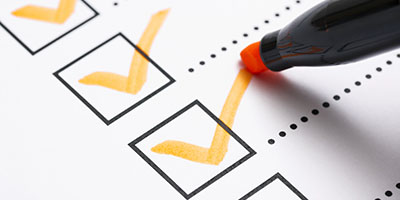 GoodDay QA process template will help you to manage and track your testing efforts and make sure that the high-quality software would be delivered as a result.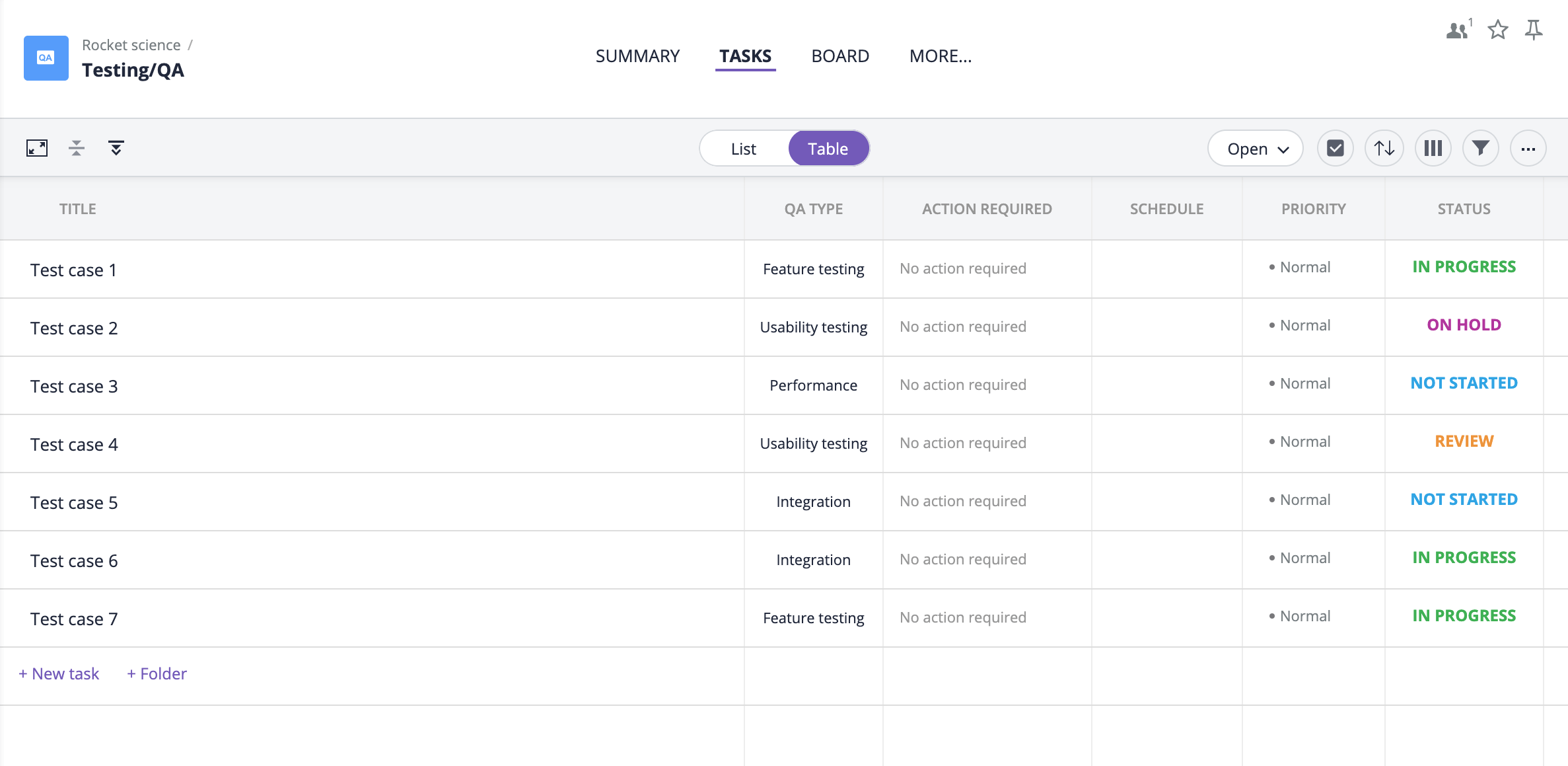 What is a QA tracker and test management software?
Quality Assurance is quite a broad term. When it comes to software and testing, it can be explained as the continuous and consistent improvement and maintenance of software while in development.
It is necessary to make sure that the released software is safe and functions as expected. The testing process is the basic step in a development process that is aimed at detecting and solving technical issues in the software source code.
Organizing a software testing process can be quite challenging. This is where test management software comes in. QA testing software or a QA tracker ensures that an organization delivers the best products or services possible. It allows a development team to deliver consistent results through a set of standardized procedures.
Benefits of using the GoodDay Testing/QA template
This GoodDay test management template will help you to manage and track your software testing efforts. The intuitive interface will allow you to organize your QA department with this QA tracker so that you'll be getting real-time insights on how your testing process is going. The simple, yet effective layout of the GoodDay QA process template makes it simple and convenient to create new test cases, manage test runs and coordinate the entire process. This testing schedule template will also help to prevent catastrophes from happening in your organization by rapidly detecting any potential software issues and bugs that will be immediately redirected to be fixed thanks to transparent and effective collaboration between all the team members.
Who can use the GoodDay QA process template
The GoodDay test management software template could be used both by the small teams and large organizations that are working with IT development on a daily basis. Since the quality assurance and testing is an essential step in any software development process, this test management template could be used by the project managers to observe and manage all the QA stages effectively and make sure that the flawless software would be released by the deadline.
Features of the GoodDay Testing/QA template
Manage your quality assurance and testing process using this dedicated, ready-to-go template with custom fields, statuses, and views that you need. This QA Tracker template has a lot of benefits for software development teams and QA testers.
This test management template will keep your QA team organized and always stay on track.
As in any list or table view, this testing schedule template allows sorting and filtering by any task field so you can focus your attention, for example, on one testing use case at a time, and monitor your team's progress in that area.
Clear structure to maximize the productivity
Get real-time insights into your team's QA testing progress and boost their productivity with personalized to-do lists, filters, and email notifications.
Your team will be able to create additional subfolders to categorize tasks. If you need more granularity for tracking all the test cases and runs might be categorized based on your own preferences. However, even out of the box the template gets you started with great structure.
Unlimited customization opportunities and possibility to create custom workflows to match your teams' requirements.
You can fully customize the names of your use case types by creating different task types to separate different types of testing cases. The workflow of the template is also fully customizable so that you can adjust the list of statuses to better display all the testing stages.
Create custom reports to share the progress among team leaders and set the new goals for the team.
Always keep your Software up to date
Want to deliver only the best results by consistently testing your software in the development phase and even afterward? To make sure your team stays on top of it, your quality assurance team can use this testing schedule template. For more efficient test management, get this test management template and start working towards a better quality assurance process today!
Template details
Summary
Task Table
Task List
Board