Mobile application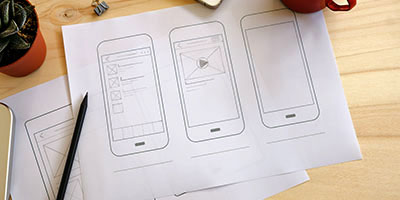 We know how strenuous it can be to develop an app. Every new app demands a lot of planning and structuring. Thanks to GoodDay Mobile Application Project Management, collaborating with teams remotely and keeping sync on tasks has become easier. App templates give a kick start to the development process wherein the flow and app working structure have already been laid out for you. You only have to fill deadlines, create some new tasks, priorities, and start the process.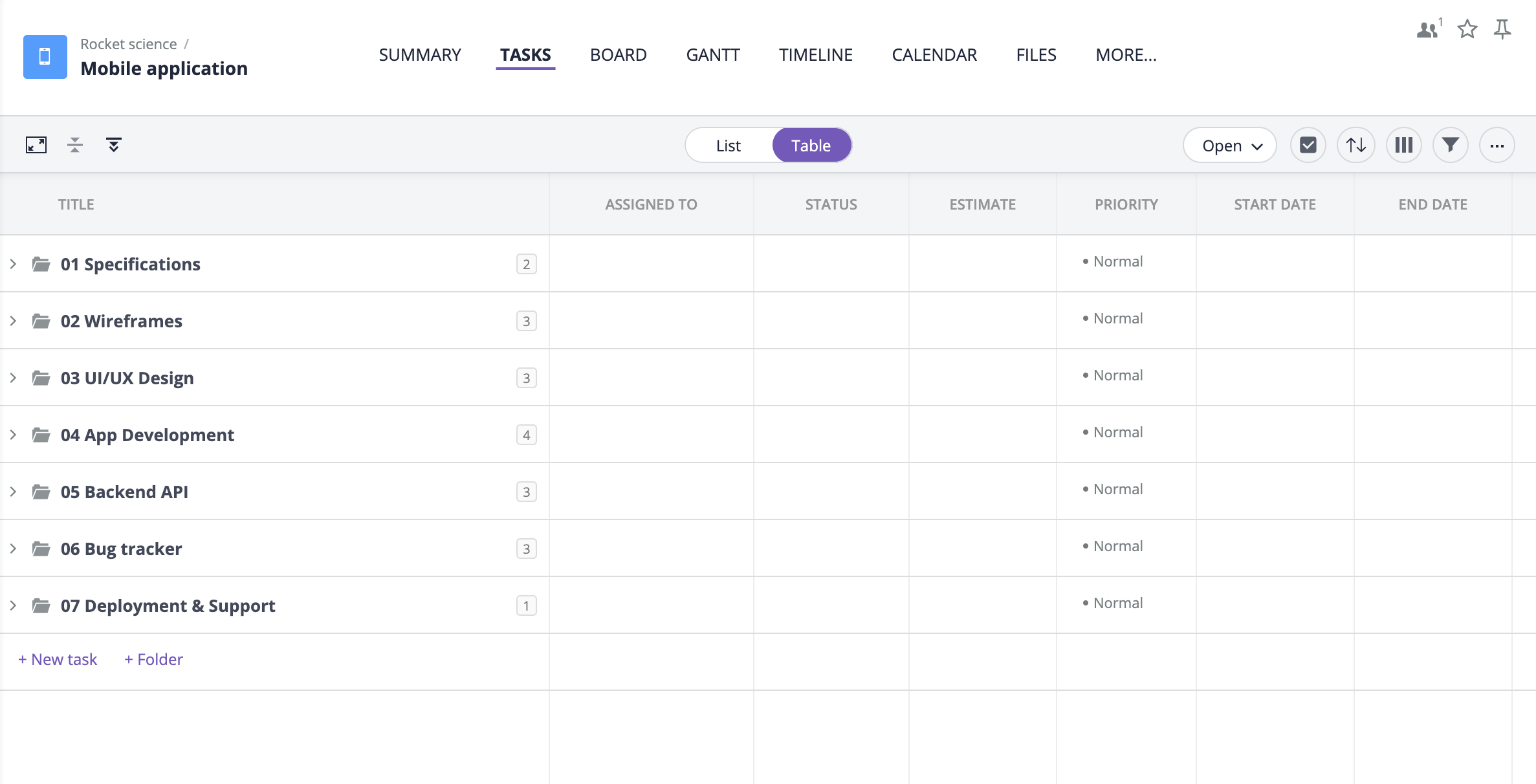 Who can derive benefit from this template?
From food services, entertainment, cab services, and healthcare, many companies have started to develop app versions of their products and services to connect with the target audience. From a start-up to a large-sized corporate organization, our templates are suitable for every type of company and industry. We understand the nuances involved in app creation and hence our Mobile Application Project Management has been crafted in such a way that you can regularly update the task status and ensure that project goals are being met. This helped us to design the groundwork structure and function in such a way that all mobile application project needs are met and executed successfully.
Benefits of Using Mobile Application Development Template
Well-thought deliverables and tasks that outline all-important project
Using a mobile app development project becomes absolutely essential as it helps you to strategize, split tasks into different categories, and reduce the complexity in your project. Having a mobile project management application coupled with customizable templates will allow you to easily build engaging apps.
Possesses all the elements required to create your next mobile app project​
For developers, building an app demands a lot of planning and structuring. Our Mobile app development project will work along with them to deliver the latest app design. The template will be a confluence of all app functionalities like estimation and deliverables, task schedule, and resources required for testing.
Reduce ambiguity about project tasks and service requirements​
Since this template allows tracking of all the development tasks and deadlines, it reduces ambiguity between the project owners and the team members. Deliverables are already laid out and any kind of discrepancies that might affect the app development process is already eliminated.
Key Features of Template
Supports both Agile (Scrum) and Waterfall project management
The development of mobile apps involves the implementation of extensive designs, languages, management, and testing, and several other activities. To facilitate this procedure, our mobile application project template adopts both waterfall and agile methodology for mobile app development. Both techniques ensure that tasks are performed effectively and in the most hassle-free manner.
Integration with GitHub/Gitlab
Our mobile application project allows seamless integration with GitHub/Gitlab. If your team is working on a big project and collaborating with professionals from the software development environment, GitHub might be a better choice for you. On the other hand, in case your project is truly an open-source platform and requires continuous integration, GitLab may seem to be more appropriate.
Select suitable view Table/List/Kanban boards to give full visibility into what's next so you can continuously deliver maximum output
Kanban boards provide teams the flexibility to envision their workflow, track their work-in-progress, and maximize efficiency. Its advanced features such as grouping columns by various fields including action required user, work status, or assignee makes it a vital tool to track continuous progress.
Advanced Planning & resource allocation (Gantt, workload)
Gantt chart is the ideal tool that can support you and your team in managing, planning, allocating, and monitoring the resources of your project. Whereas, Workload view will allow you to track the person's progress responsible for the task and its start and end dates. It will help you to keep a check on job workload to ensure a balanced distribution of duties.
Increased transparency, productivity, and accountability
Since every team member has its own definition of 'Goal' and activities that explain how to get there, it leads to greater clarity and works transparency. The team is able to deduce the most accurate information anytime, anywhere and hence ensure quick turnaround time for every task.
Detailed dashboard to analyze task progress
Project dashboards have been considered the quickest way to get an overview of tasks in progress. Moreover, it provides easy-to-understand visual data that allow you to make the most of your strengths, recognize weaknesses, and streamline the success rate of the projects.
It's time to get started on your new mobile app with GoodDay Mobile Application Project Management Template!
Template details
Summary
Task List
Task Table
Board
Gantt Chart
Workload
Calendar
Files
NEW
IN PROGRESS
ON HOLD
COMPLETED
CANCELLED