Product Roadmap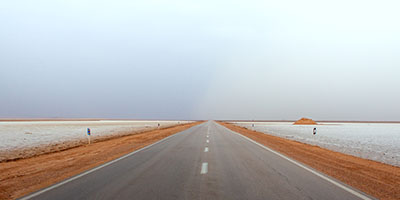 All products start as a list of features but creating a winning product is more than just managing a list of features. It is about understanding the various dependencies, the granular level tasks, managing milestones, communicating progress, and so forth – basically managing the entire software development roadmap. GoodDay Product Roadmap template lets you do this and much more to effectively manage the product roadmap. GoodDay Product Roadmap template is a streamlined yet flexible roadmap that makes product managers successful.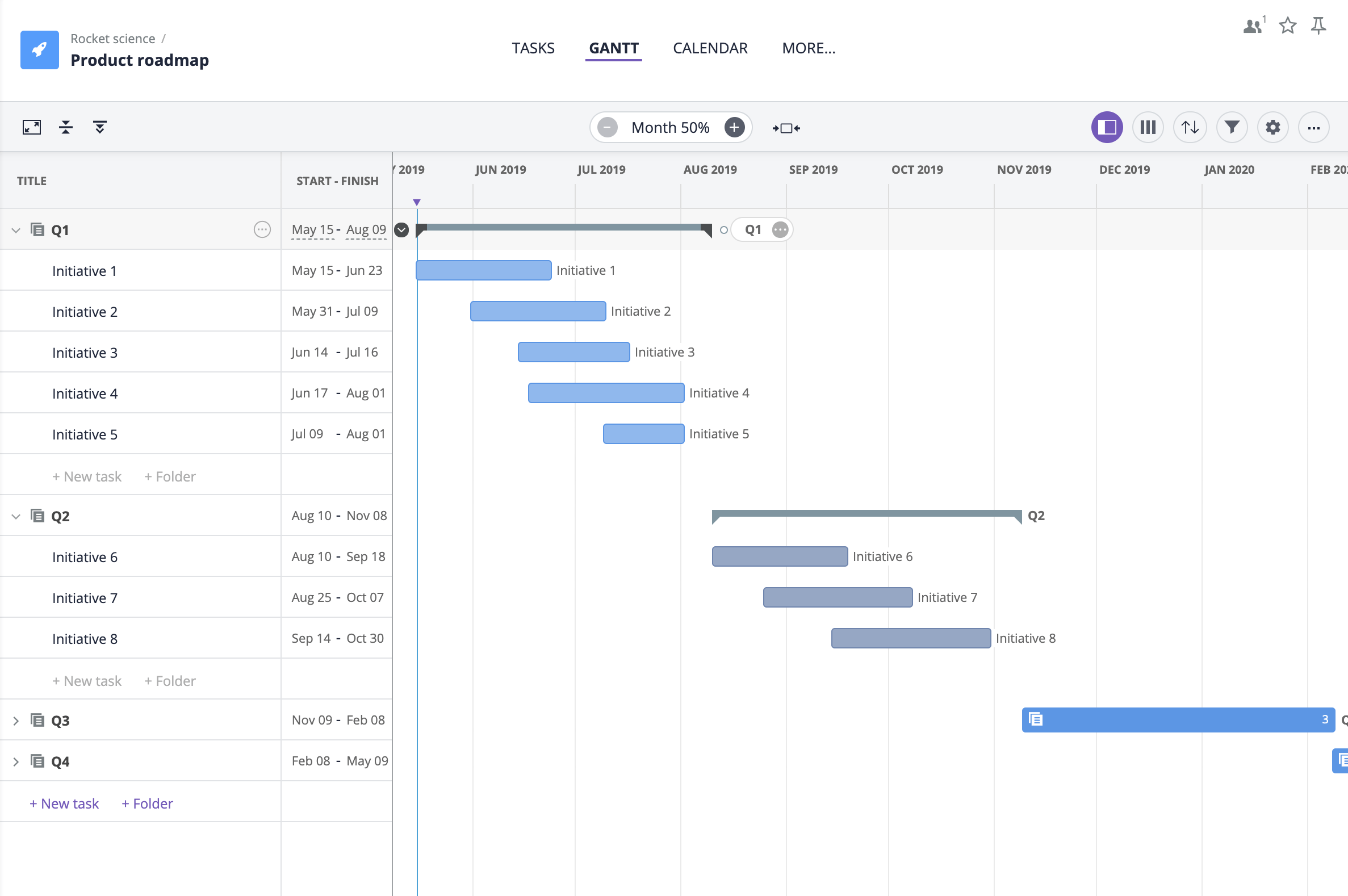 Why GoodDay Product Roadmap Template
End-to-end roadmap management template
From high-level customer requirements to detailed product features, from initiation and planning to execution and implementation – our template provides it all. When you choose the GoodDay Product Roadmap template, you won't need other product management tools.
Superior Visualizations and UI
From Gantt charts to various task views to calendar views, the GoodDay Product Roadmap template provides a variety of visual representations to effectively perform your roadmap management activities. Easily manage and communicate your product roadmap progress with the various charts and views available in the template.
Integrations
GoodDay Product Roadmap allows you to integrate with various other platforms – G Suite, Google Docs, Slack, Dropbox, SSO, and many more. You can also easily import from and export to standard formats like CSV, PDF, and use a printer-friendly roadmap version.
Customization
GoodDay Product Roadmap allows a wide range of customizations. While the basic template allows you to manage the software development roadmap more effectively, the customizations ensure that the template is tailored to your specific needs. Workflows, task types, views, statuses – all these can be customized as per your organizational needs.
Who can use the GoodDay Product Roadmap Template
A template is a comprehensive tool for roadmap management. It can be effectively used during the various stages of the entire product lifecycle. While the product owner primarily owns the product roadmap, the template is an important software development tool that can be used during the entire lifecycle of the product.
Some of the key stakeholders who can use the product roadmap template effectively are
End Users
Key Customer Stakeholders
Product Owner
Project Manager
Scrum Master
Development Team
Executive Leadership
Data Management Team
Operations Team
Feature Highlights
GoodDay Product Roadmap template provides a host of useful features to manage your product roadmap effectively.
Process and Task Management
Organize work into portfolios, projects, and tasks with unlimited levels of hierarchy to reflect the complex structure of your projects. You can also customize the workflows and the statuses to cater to your specific needs. Use the Agile-specific features like the Agile Board, Sprints, Scrum points, and Backlog if you are running an agile project. Ensure effective collaboration with the Task Dependency and the Action Required features to notify the user responsible for the next action.
Time Management
Tracking the time spent on tasks is of utmost importance in any project, not only to work within the budget of the project but also to continuously improve the estimation techniques. With our detailed time management features, you can ensure that timesheets are completed through the template, and it can be effectively analyzed with the various reporting features.
Events and Milestones
Tracking the various meetings, kick-offs, product backlog meetings, milestones, etc., can be a cumbersome task. But with the advanced calendar, event, and milestone capabilities of our template, you can rest assured that you will never miss a task or an appointment!
Data Management
Managing a huge project, product, or a big release is not an easy task. With hundreds of tasks and the associated data to track, data management becomes a huge challenge. This is where our features like Bulk Edit, Drag and Drop, etc. come in handy – to save time and to ensure accuracy.
Work and Management View
Tracking is an essential part of product management. GoodDay Product Roadmap template provides a multitude of views to track the progress of the tasks and the milestones. It also provides views for the management to get a snapshot of the release status through the various statuses available against the tasks.
Reports
Reporting is an integral part of any product management activity. GoodDay Product Roadmap provides various visual representations of data like the Effort Distribution, Task Summary, Team Collaboration, user-specific reports, and many more customizable reports.
Get started now - craft your winning product now with the GoodDay Product Roadmap Template!