Issue tracker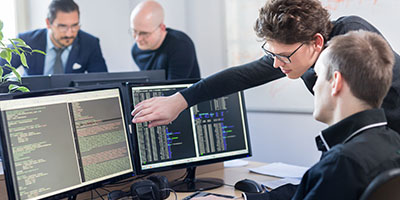 It's absolutely not a secret that every second wasted in issue resolution is a potential for losing your customer. Fast response time to issue resolution is the most highly ranked factor in customer loyalty. Therefore, if you need to retain your customers and grow a reputation of exemplary customer service, it is important to have an issue tracking software or a template for managing and resolving issues as soon as possible.
Keeping track of customer issues can be overwhelming. With different users reporting product inefficiencies from various platforms, it can be a challenge to monitor and resolve all of them within a certain time.
This is why you need an effective issue tracking system that will guarantee you a fast response time, maximum customer satisfaction, efficiency and productivity. That's where the GoodDay Issue Tracking platform comes in handy.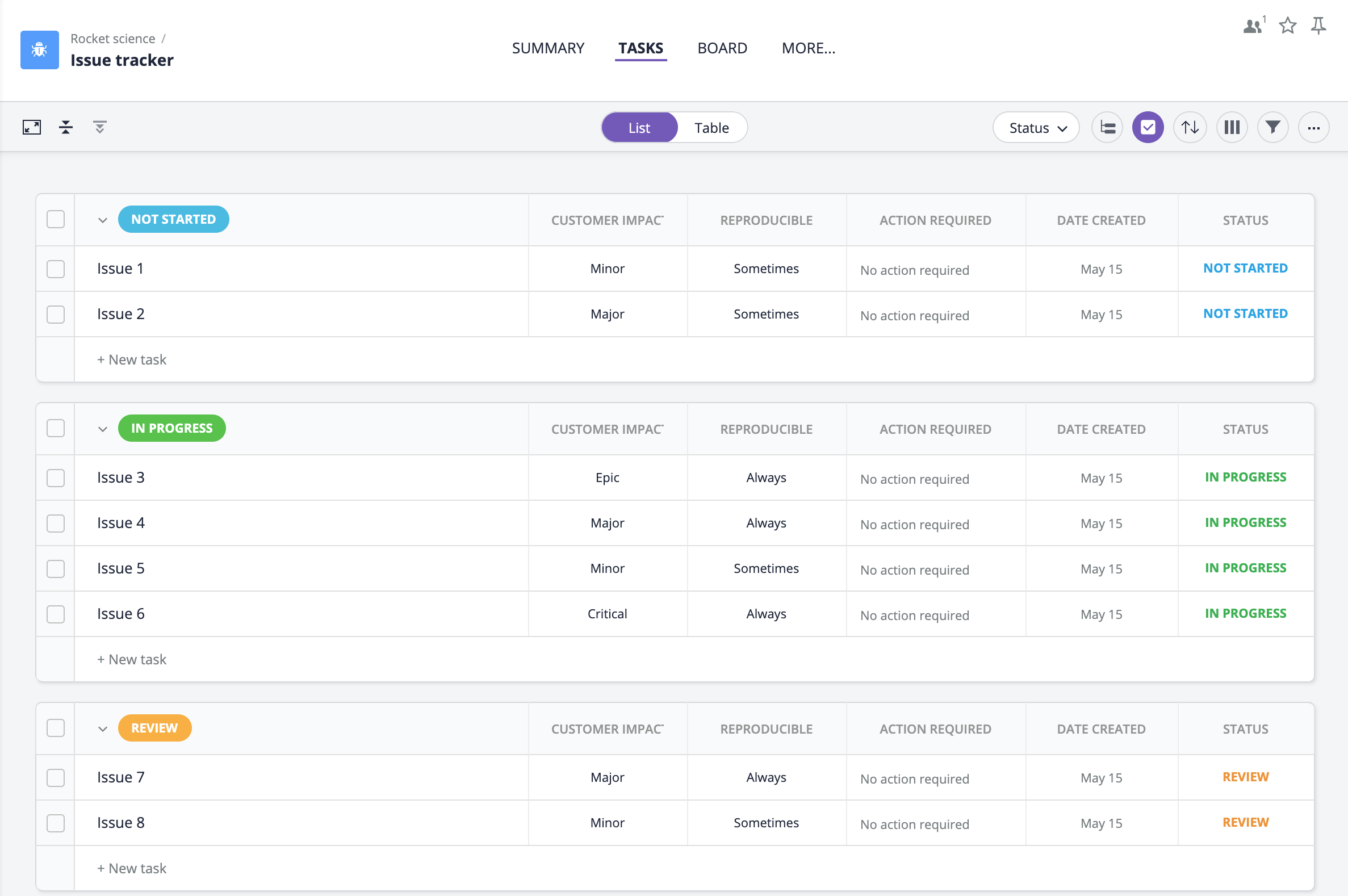 Why Use the GoodDay Issue Tracker Template?
The GoodDay Issue Tracker template is packed with amazing features customized to help with all your issue-tracking needs.
Schedule and Prioritize Issues
Not all the reported issues may be urgent. This issue tracking template not only allows you to schedule the reported issues but also assign the priority of each. These two critical features combined will allow you to view and handle all the high-priority issues first, while still staying up to date on all the other issues as per the customer impact.
The GoodDay calendar will ensure that, eventually, every issue is resolved within a reasonable time. It guarantees your customers no delayed responses at any given point.
Collaboration & Transparency of Operations
This template is equipped with issue tracking tools that allow full transparency over each ticket. By adding team members to your workspace, you can allocate tasks and issues to different members, thereby allowing for collaboration and accountability. Instantly define which member of your team is required to take an action and boost your team's productivity avoiding any possible delays. As a manager, you can also view the schedules of each team member, and hence re-allocate tasks when necessary. Collaboration is made even easier with real-time communication, chats, online meetings, and document attachment options.
Fully Customizable
The issue tracking platform is fully customizable, letting you add and customize fields as well as the workflow, as required. You can also add automated actions to seamlessly handle any repetitive tasks and to streamline all processes.
Advanced Analytics and Instant Reports
When it comes to issue tracking, it is crucial to monitor performance. Therefore, this issue tracker allows you to generate instant reports and analytics based on your productivity and the summary of tasks, their status, and the users, among other factors.
Integrate with Everything
This brilliant issue tracker can be hooked to email, allowing you to create a new task via email. You can also use a request form or any other system via the GD API, giving you limitless opportunities for integration.
Furthermore, you can opt to use this issue tracker template as a stand-alone ticketing system or integrate it with other activities, such as Development, Marketing, Project Management, Product Management, IT, or Sales, for a smooth workflow.
Utmost Flexibility
The issue tracker template supports a wide variety of work views. From the simple and easy-to-use list view to tables, boards, calendars, or Gantt charts. You can personalize your views as per your desired output. Additionally, with each view, you can filter the information and generate a visual layout of all the issues and their progress at various stages.
Efficiency is Only One Click Away
Keep your clients happy and crush all your competitors with this amazing Issue Tracker Template. Once you try it, you will never go back. All the features and issue tracking tools will get your team to a high level of efficiency like never before.
Template details
Summary
Task Table
Board
Reproducible
Customer impact
NOT STARTED
IN PROGRESS
REVIEW
ON HOLD
ARCHIVED