Customer Service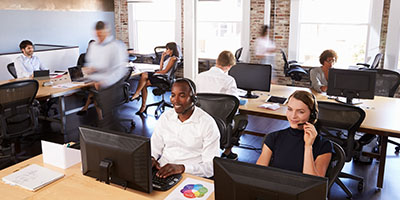 Customers are an integral part of every organization, and customer satisfaction is vital to the success of any business. That's why it is essential to keep track of each customer request and resolve it as quickly as possible. With GoodDay customer help desk software, you can manage all these requests efficiently for a better customer experience.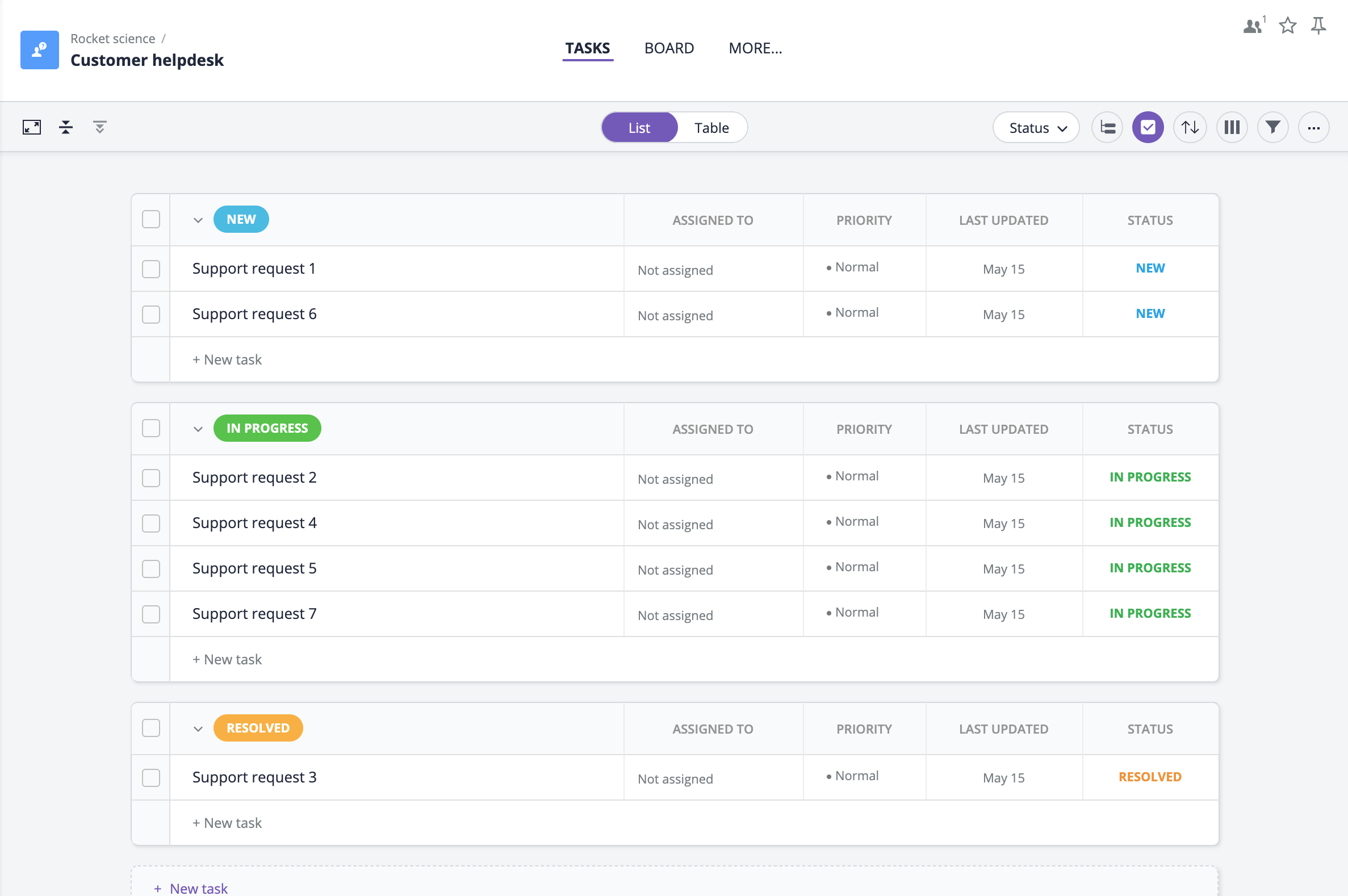 Who Can Use GoodDay Customer Service Management Software
This powerful customer service ticketing software is designed specifically to help any business and team to achieve customer satisfaction. Any business, whether it's a start-up with a few customers or a big organization with a lot of customers, can make use of this template to improve its customer support process.
Moreover, any customer service department with multiple employees can utilize this template to track all their customer support tickets. And even if your team deals only with internal support requests from the marketing or IT department, you can use this software to resolve such requests from other teams quickly. That is to say, any team, be it HR, IT, operations, or marketing, etc., can make use of this versatile software.
Why Use GoodDay Customer Help Desk Software
With this customer service software, you can keep your customers happy, which is vital for the success of any business. This template allows you to track every customer support request so that you can prioritize them and solve them quickly.
Whether you offer any type of service or sell a tangible product, this customer service management software will help manage your customer support process more easily. Another benefit of this customer service management software is that organizations can utilize it to manage requests from both internal and external departments.
This software adds real value to your business by changing the way you manage your customer support operations. It lets you communicate more efficiently with your customers. You can use it to analyze how many pending requests you have so that you can respond to all of them. This way, there won't be any missed queries.
Using this template also saves you a lot of time and effort. When you use this template, you don't have to dig into emails and inboxes to find customer queries. You can log, track, review the status, execute and successfully resolve all your customer support requests in one place.
Moreover, with this software, you can examine how quickly and efficiently your team resolves customer support requests.
Key Features of GoodDay Customer Help Desk Software
This powerful template is packed with various features, options, and views to help you automate customer support tasks:
Priority
Set the priority of each customer support request to let every team member know which ticket requires attention first.
Assigned to
This feature displays which support ticket is assigned to whom, which makes it easy to manage all the requests and track the progress.
Status
Customize the status of each customer support ticket as it moves through your customer support process. This will give you a clear picture of the status of each request so that you can work on it accordingly. The default statuses that come with this template will allow you to start working with your support requests immediately, but you can always set your own workflow if you believe that alternative statuses can better address your needs.
Name and Email
Add name and email against each support request for better and easy communication.
Task Table
The customer service software allows you to track requests in the task table view, which is equipped with several useful features. It lets you access all the projects and tasks on one screen. And you can also apply filters and export your data with these filters in PDF or CSV format.
Board View
The template also supports the GoodDay Kanban board, which comes with various advanced options and features such as column grouping by fields, row and column folding, etc.
Make your customers happy and resolve their support requests quickly by making use of the GoodDay customer help desk software today!
Template details
NEW
IN PROGRESS
RESOLVED
ON HOLD
CLOSED
CANCELLED