What's Done
What's Done view provides an easy way to track progress of projects and tasks and to get a clear picture of your team's accomplishments.
Layout Overview
What's Done is a visual dashboard that displays all closed tasks, projects, and completed events for a period of time that you can manually set above the dashboard.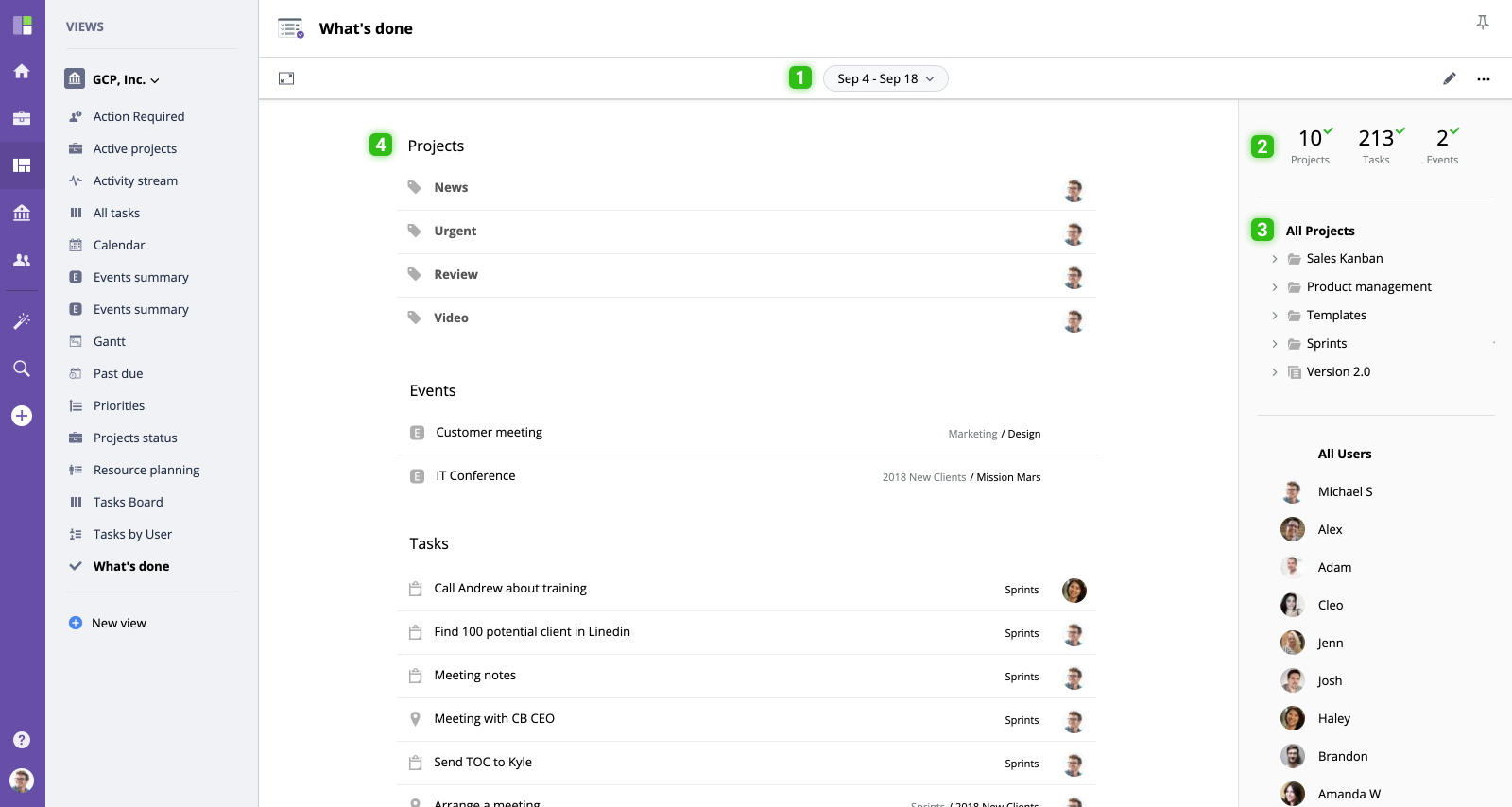 Current date range. Click the calendar icon in the top panel of the screen to adjust.
Summary of completed tasks, projects, and accomplished events.
Breakdown by project and user that groups all closed tasks and events by project and user to provide a detailed view into what was done and by whom.
Detailed list of accomplished items.
Working with What's Done
To see what was done for any period of time, choose your desired date range at the top of the screen.
To see the details of accomplished tasks, completed projects or events, click the work item you wish to review.