Events Summary
Events Summary view provides you with a quick overview of the events for the previous, following, and the current week.
How to Access
If you want to see your organizational and project-related events, deadlines, and milestones for a three-week rolling window (previous, current, and the following week), click Views in the main menu and navigate to All views → Events Summary.
Layout Overview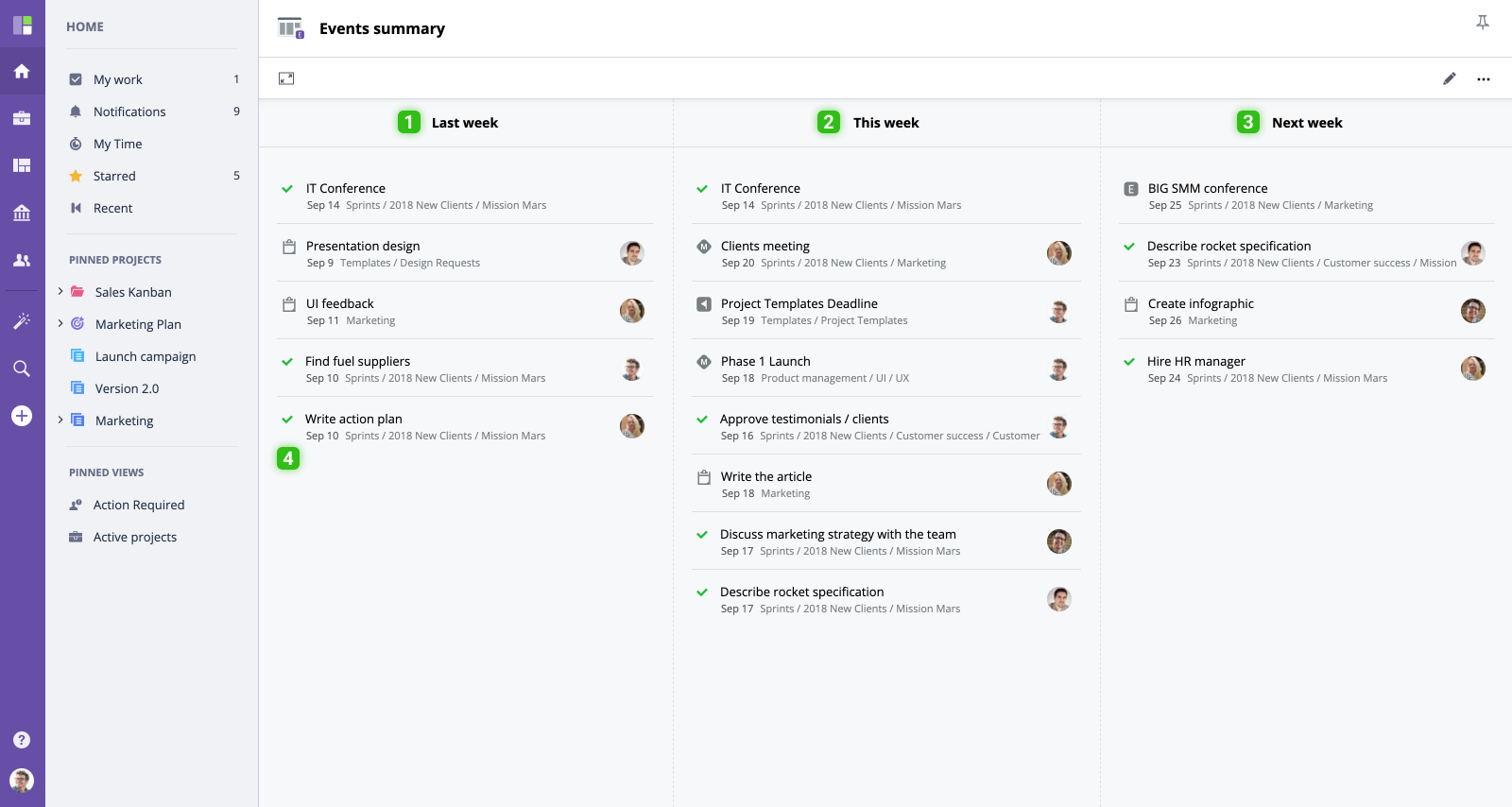 Last week's events
This week's events
Next week's events
For all events, you can click an event to see and edit its details.