Tasks Planning
The main goal of the Tasks Planning view is to provide an overview of the team workload. With the help of this view, you can see how many current tasks every person has, task details, and when a user plans to work on tasks.
How to Access
To access the Tasks Planning view, go to the main menu, click Views, and choose Tasks Planning.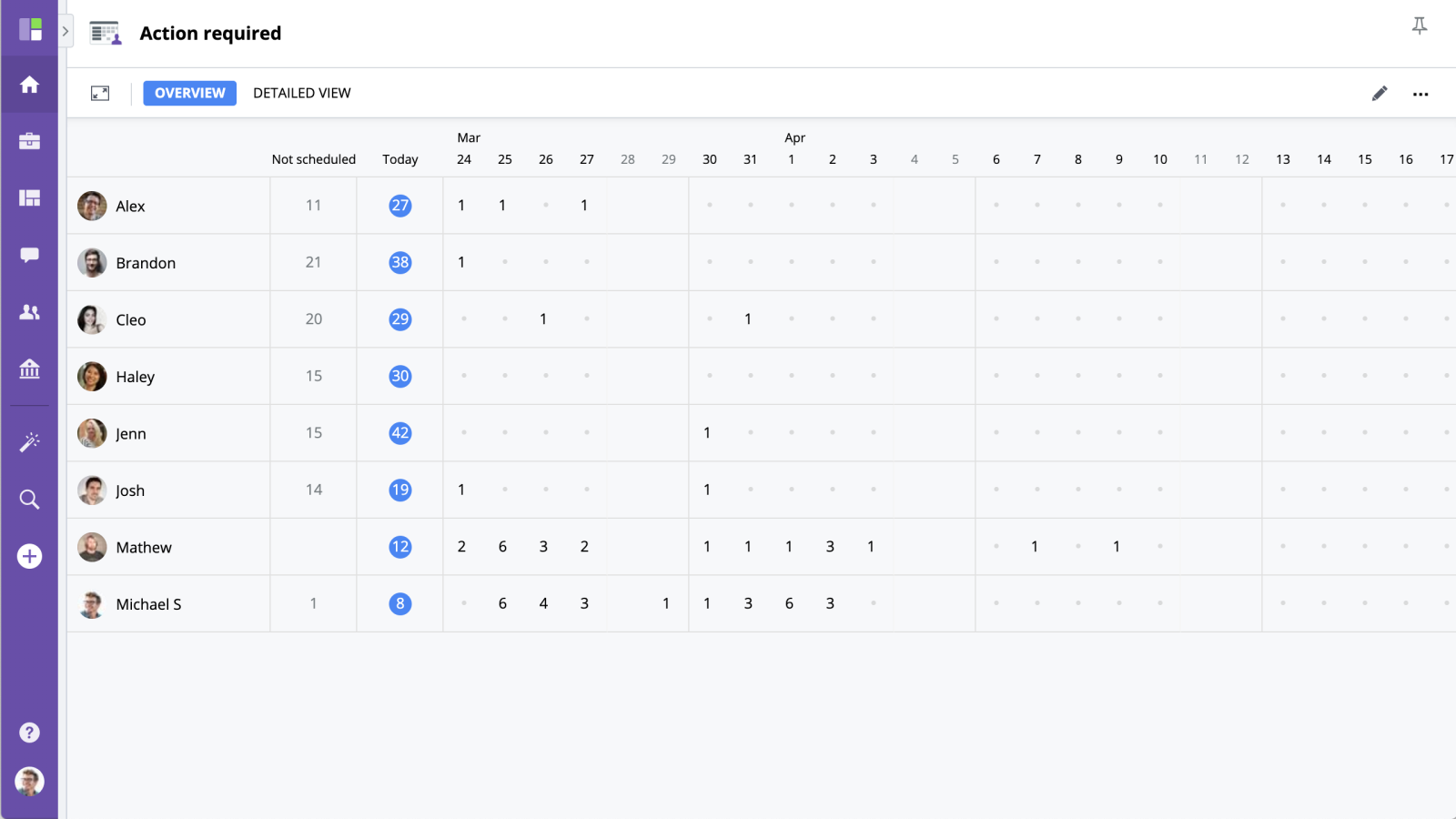 In the top panel of the screen, you will find two options: Overview and Detailed View.
Overview Screen
On the Overview screen, you can see:
All users from your organization.
A column with the number of tasks that have not been scheduled yet.
Tasks scheduled for today.
Tasks scheduled for the future.
The number of tasks scheduled for each particular day.
All tasks are shown in a summary view. To see more details, you can click on the number in each cell and see which tasks a user is planning to work on that day.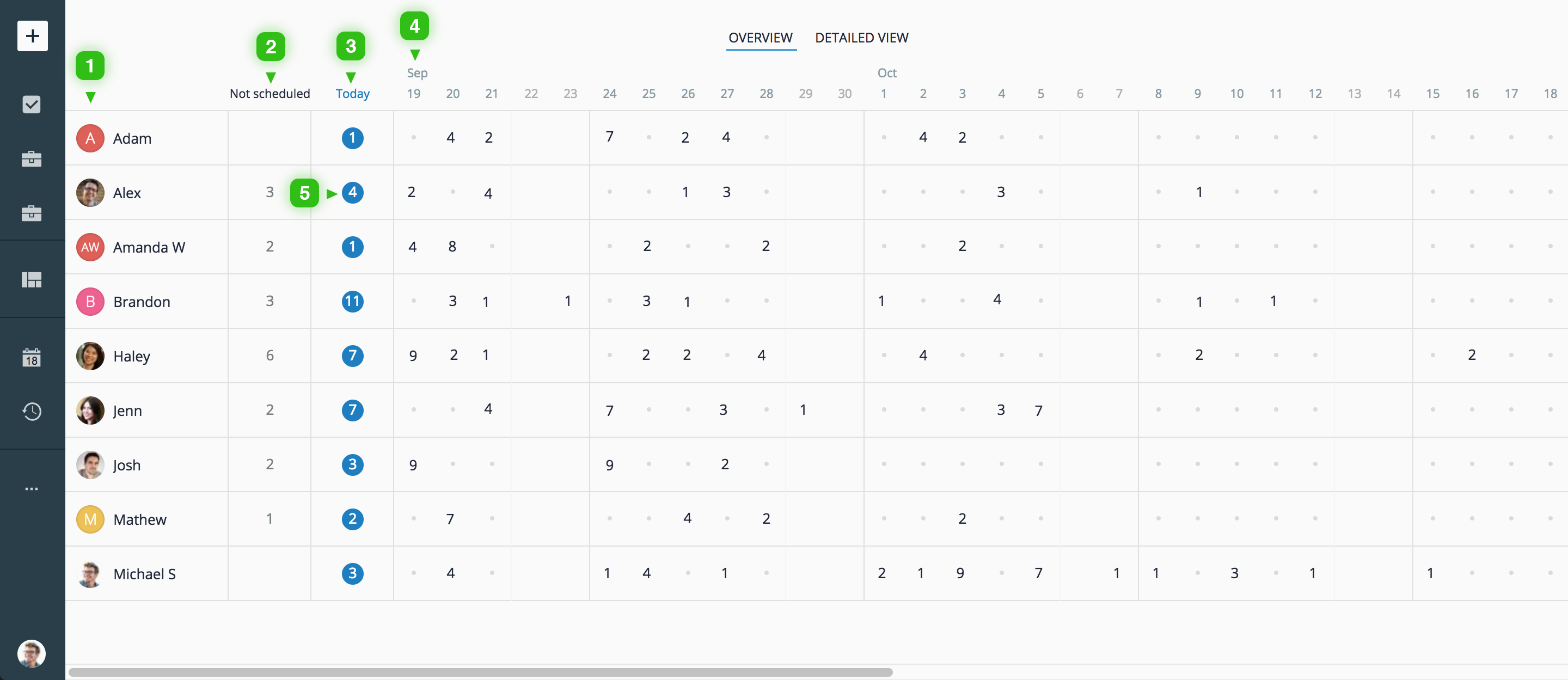 Detailed View Screen
You can also switch to the Detailed View using the menu in the top panel. Detailed View displays a list of tasks for each day with a full task name and, where applicable, a number of tasks that are planned for the day but do not fit into the standard table cell. Click the "X more" link to expand and see all tasks. From this table, you can open each task by simply clicking on it.