Activity Stream
Activity Stream allows you to get an overview of all activity that has taken place on tasks and projects you have access to.
How to Access
Navigate to the Activity stream in the main menu to access this screen.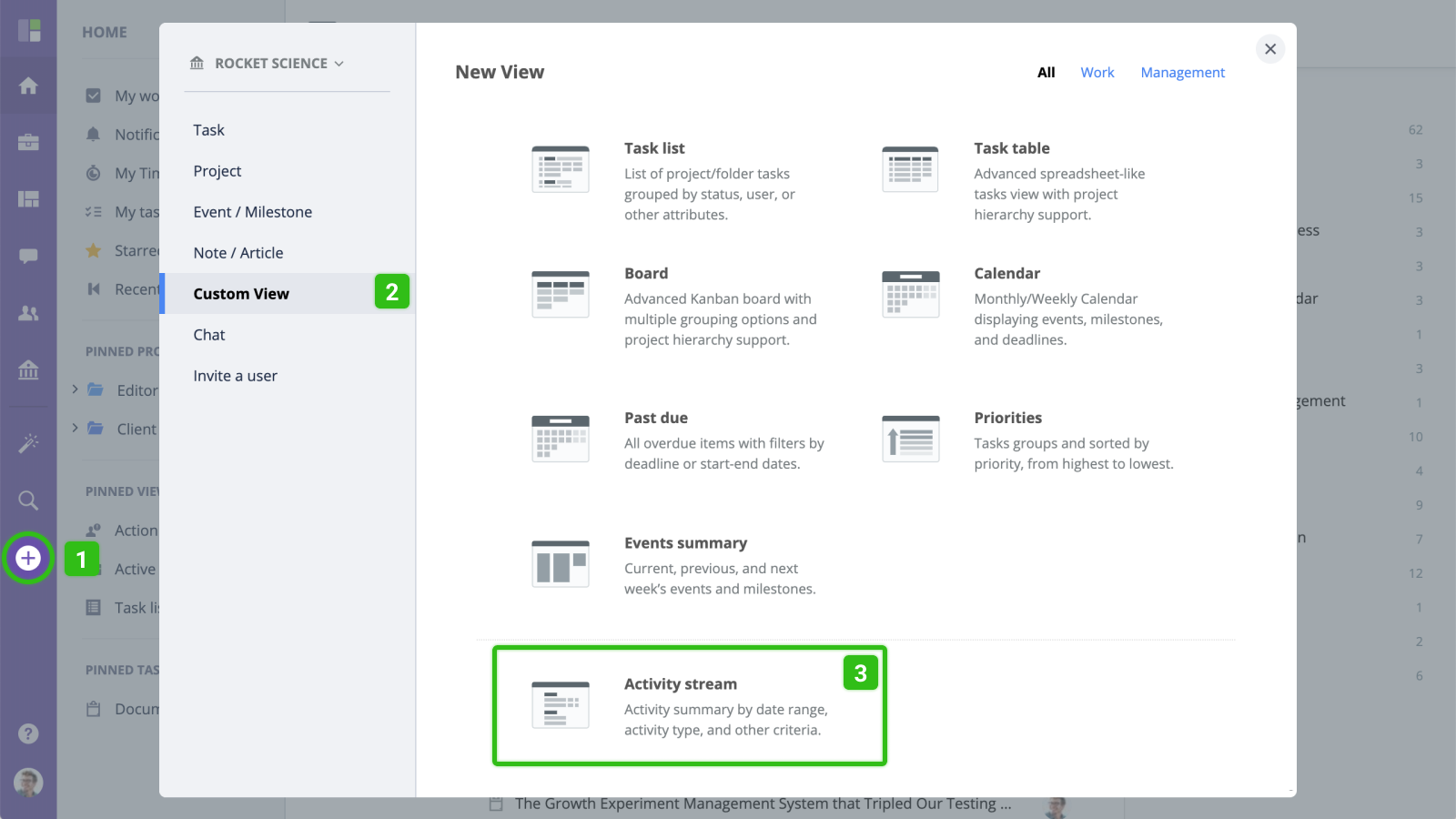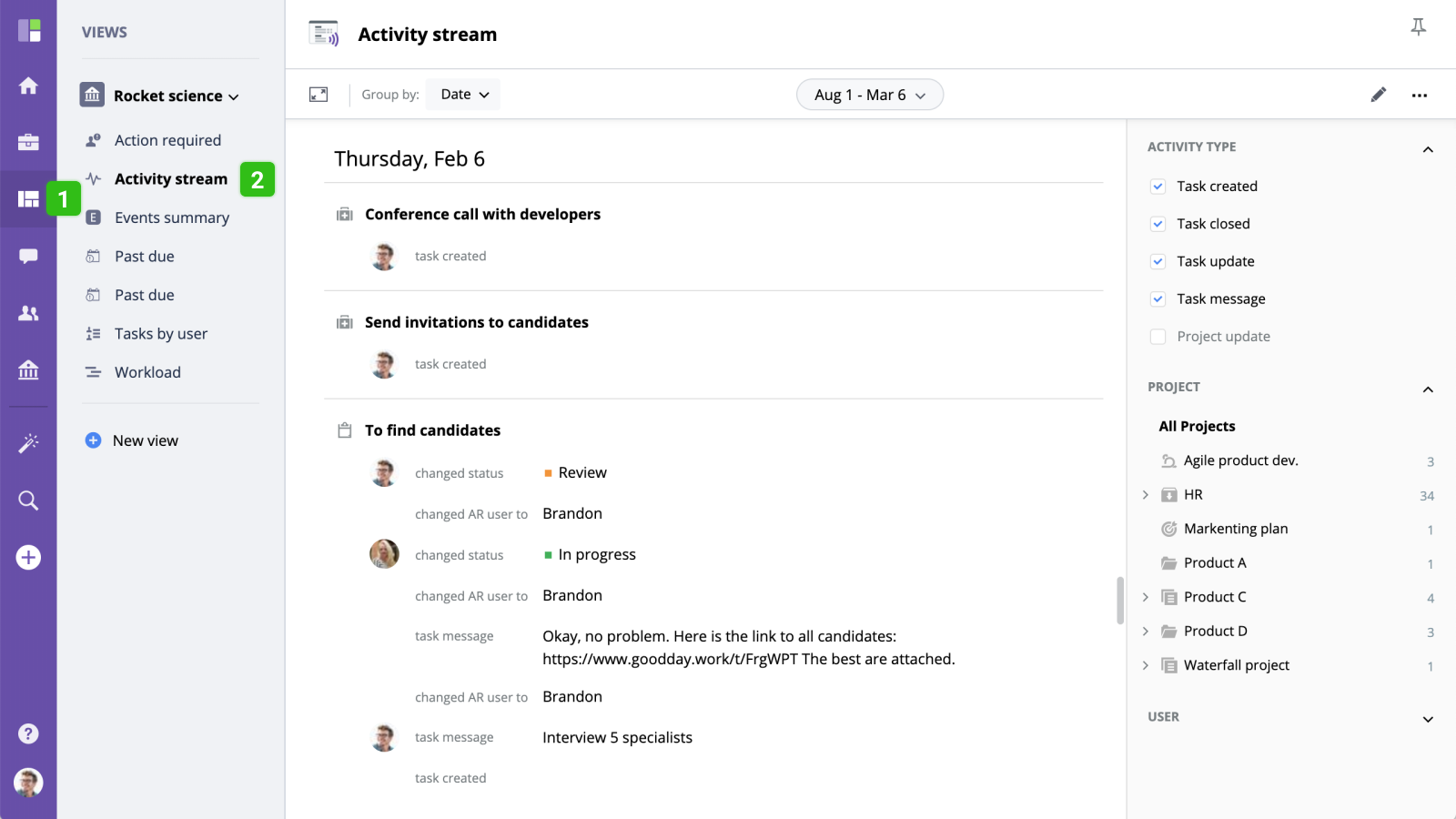 Layout Overview
Activity Stream screen includes the main area in the center where all activity information is displayed and the right panel with filters.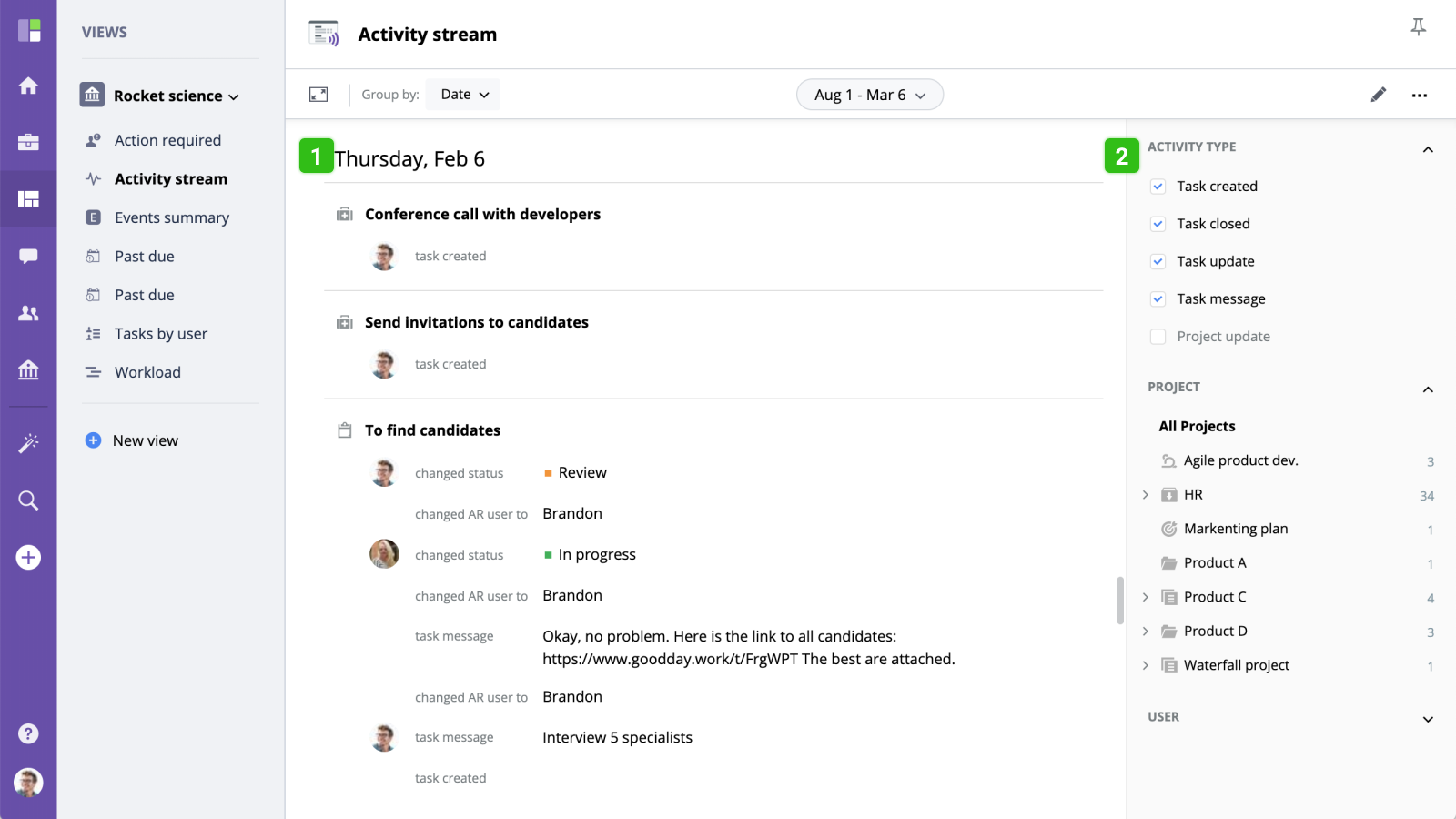 Filters
Group by
This dropdown menu with Group by options allows you to view all activity based on:
Date - select a date range and view all activity which has taken place during this time period.
Project - display all project-related activity.
User - display all user-related activity.
Date range
With this date selector widget, you can select start and end dates of the time period for which you wish to check your activity.
Activity types
This filter includes the following activity type options:
Task created - shows all activity around creating new tasks.
Task closed - all closed tasks will be shown to you.
Task update - updated tasks will be displayed if this checkbox is set.
Task message - if any user within the selected project left messages in any tasks, these tasks will be displayed when you use this filtering option.
Project update - shows projects that have changed their statuses.
Event - shows all organizational and project events. Please note that this filter will not display any personal events.
Project
Specify a project/folder which you would like to display in your filtered Activity Stream.
Please note you can select either All projects at once or only one project at a time.