Project Settings
How To Access
To access Project Settings, navigate to the project, click "More", and select "Settings/Profile" from the menu.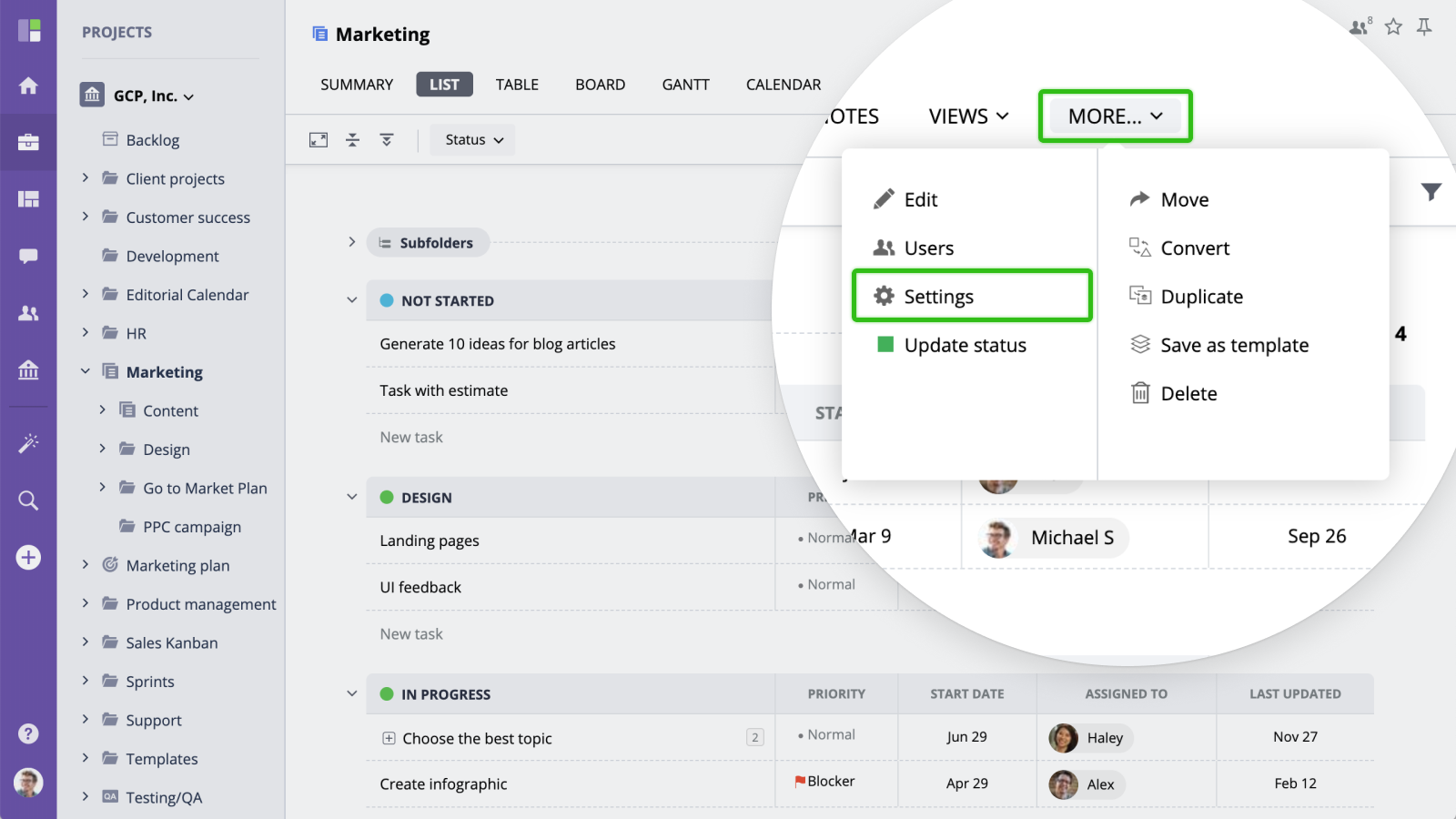 Profile
Project Profile screen allows you to edit project name, choose an icon, color, and write a brief project description.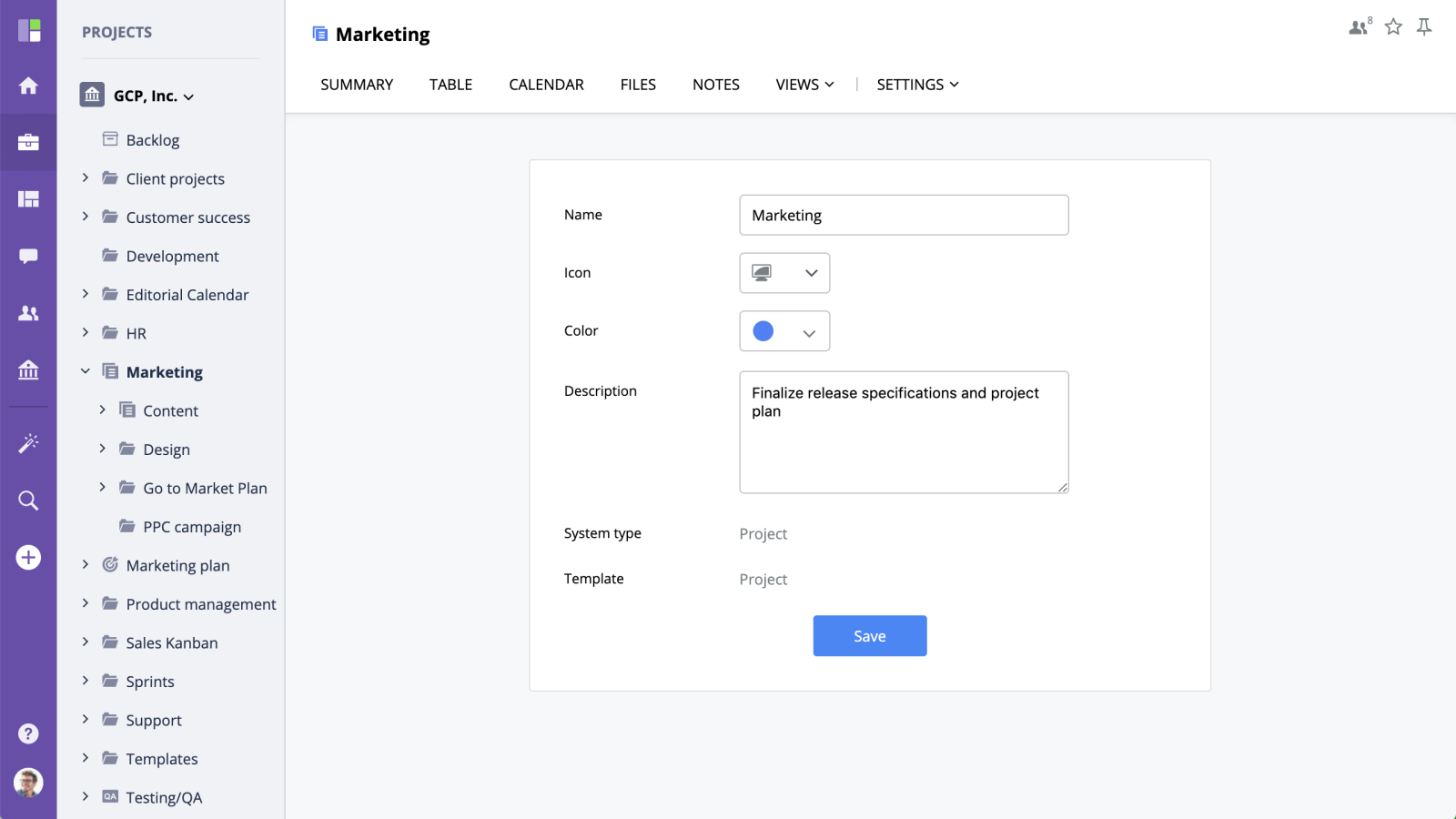 General Settings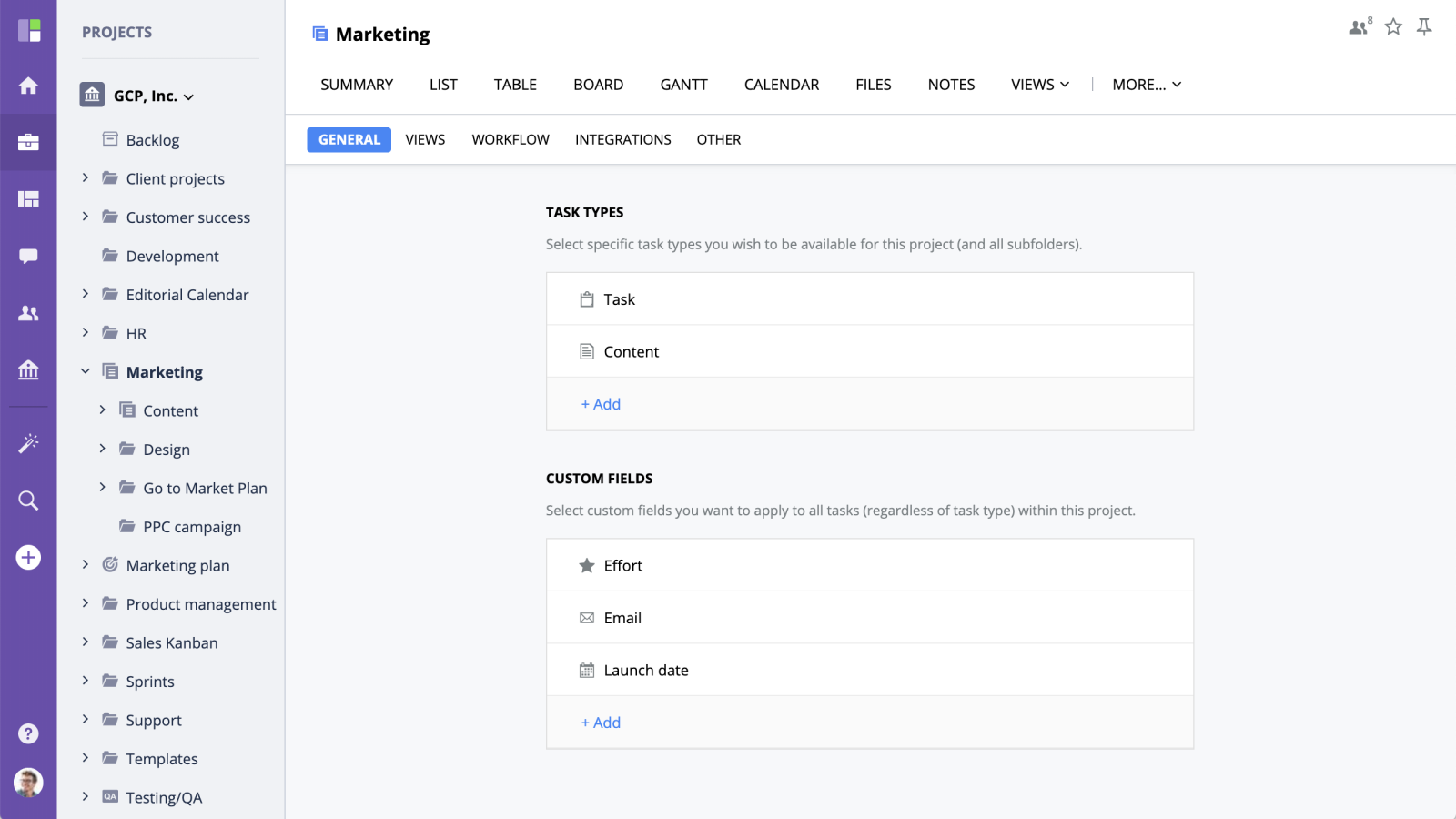 Default View
Default view allows you to choose the view that will open by default when you access the project.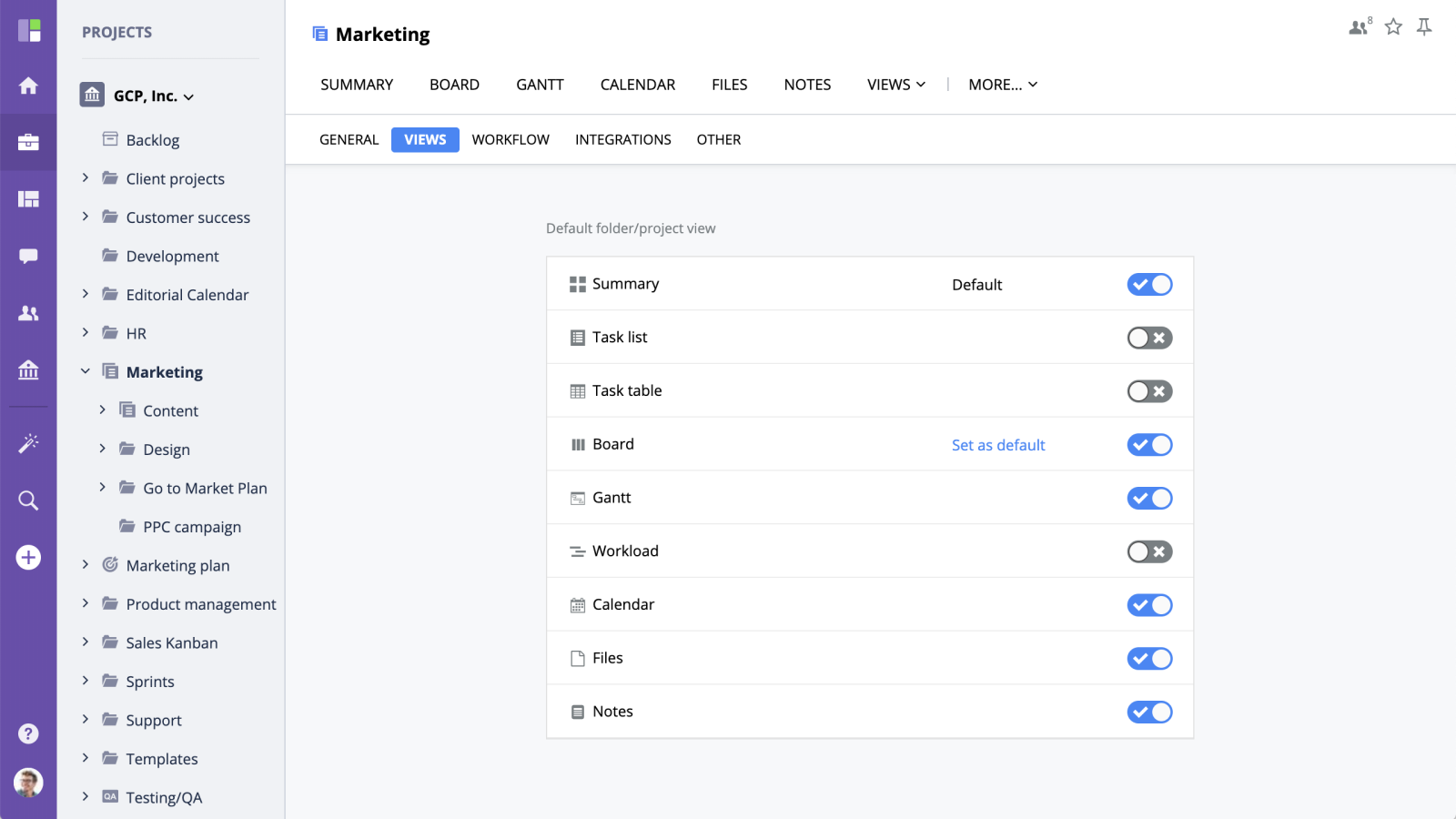 Task Types
Click 'Manage' button to specify task types you want to be available for your Project/Folder. You can learn more about task types management here.
Custom Fields
Use Custom Fields to add additional fields to all tasks within a specific project. For example, by adding a custom field called 'Budget' to a project, you'll see this field on all tasks, regardless of their individual task type settings.
You can learn more about custom fields here.
Workflow
To match your real-life work processes, you can configure your project's statuses right from the project Settings section.
To fully customize your workflows, consider creating custom project types with custom statuses. Learn more about custom statuses here.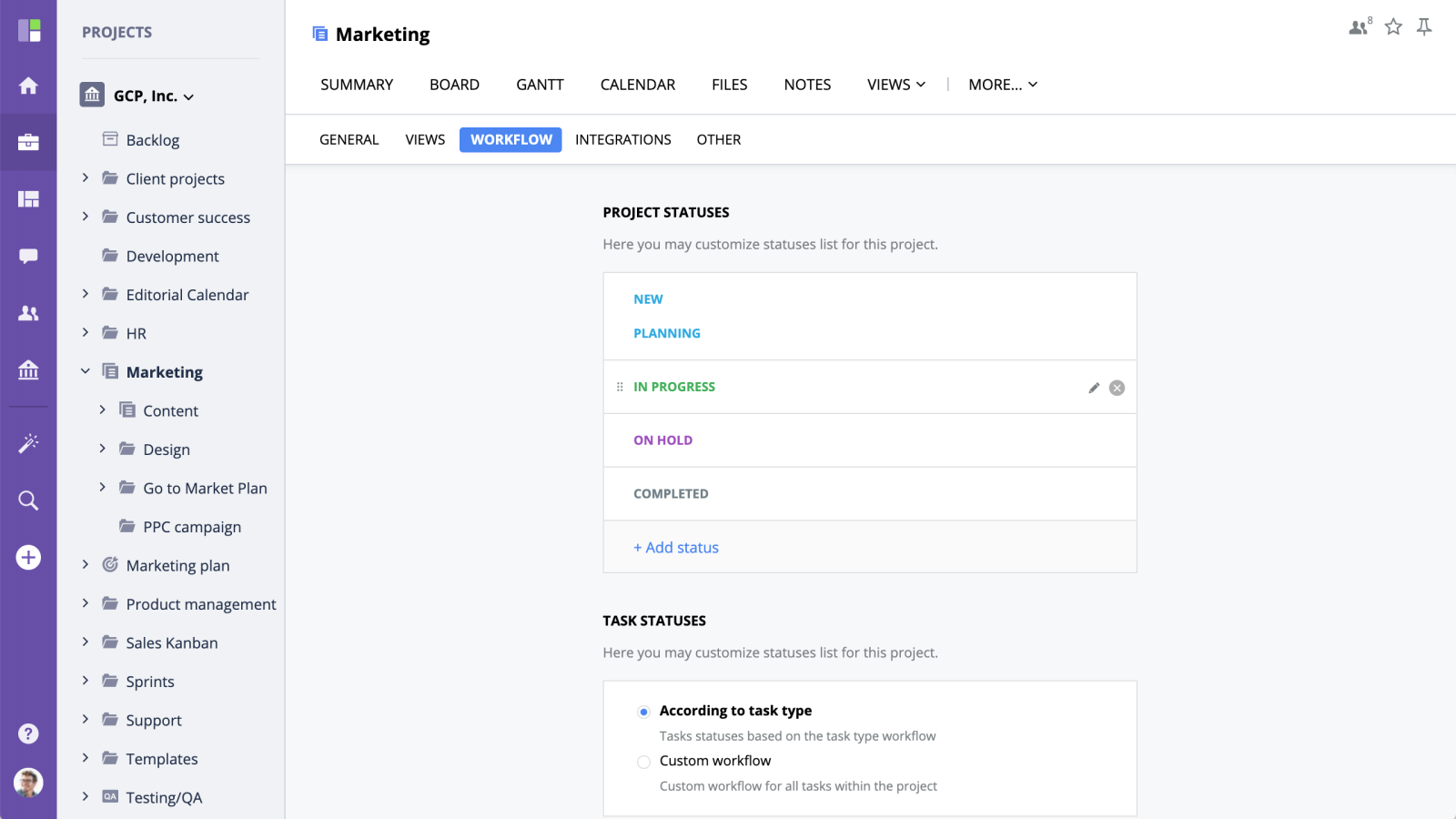 Integrations
The content of Project Integrations section depends on the modules you have enabled in your Organization → Integrations section. Please refer to the "Integrations" section of GoodDay Help Center to learn more.