Folders and Projects
Overview
Folders and Projects help organize, access, and manage all of your organization's work, no matter how simple or complex. GoodDay supports unlimited folder/project nesting levels which allows to organize your Project structure similarly to how you would do it with folders and files on your computer.
GoodDay supports 5 major system types: Folder, Project, Sprint, Backlog, and Tag. Each system type comes with its own special functionality. Based on these system types, you can create your own project types / templates or use shared templates that will help you during your GoodDay onboarding and also save time in the future.
Each project can be customized to adjust the functionality and features to your business process requirements and workflows. You can manage the appearance of each folder/project (color, icons), set custom workflows, specify allowed task types, manage views, and much more.
Quick Access
By default, all projects and folders appear in the main menu, allowing you to expand higher level items and access any subfolder: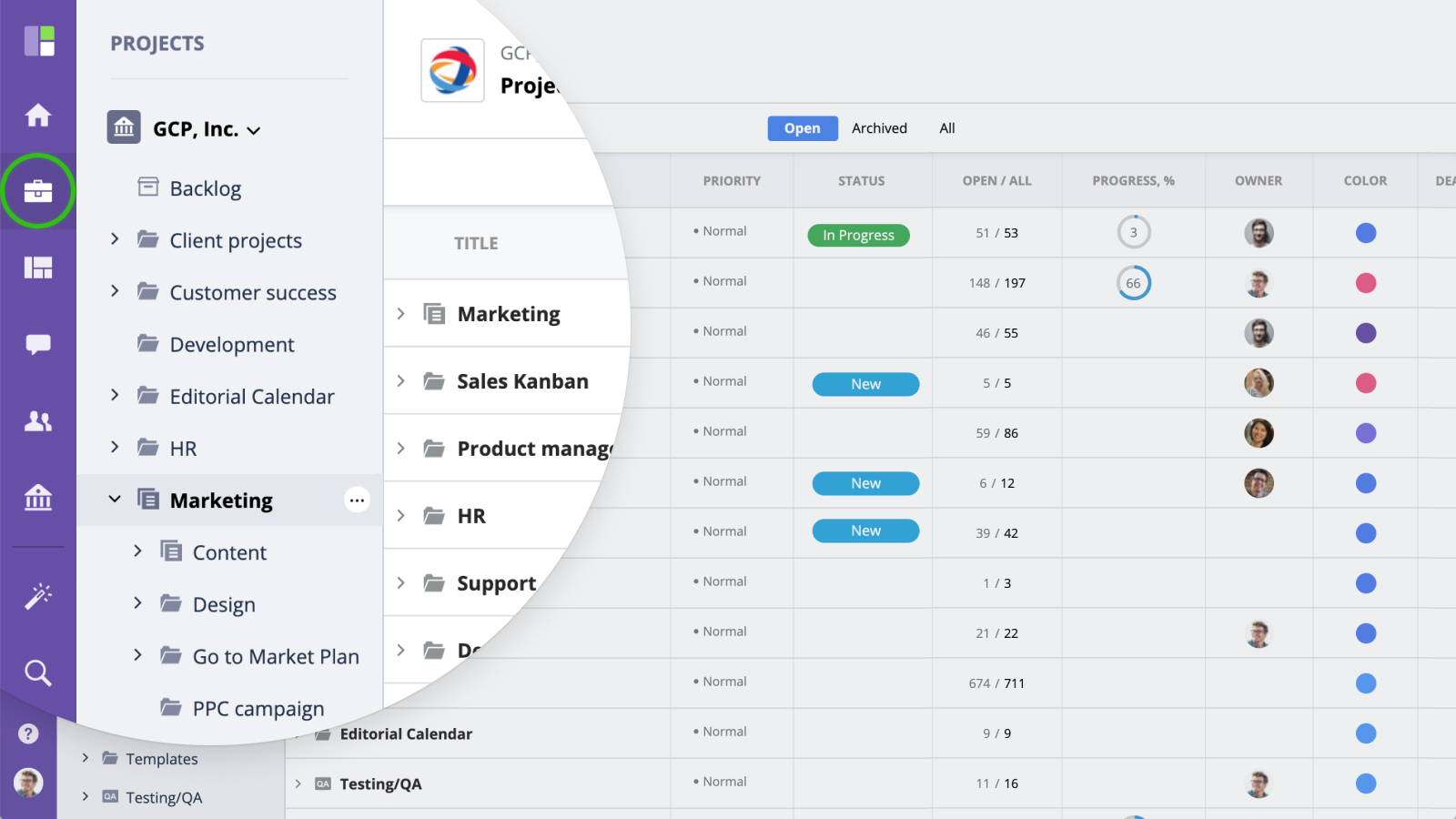 For easy access to projects, you can also use quick search (located in the top area of the main menu).
All Projects
To manage your projects, you can use All Projects screen that can be accessed via main menu → All Projects. This screen allows you to see all projects at once, update project properties, rearrange structure with drag and drop, and much more.