Sales plan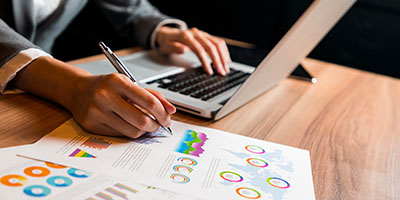 Turn your sales strategy into a revenue-driven machine and see results with perfect sales capturing and budget planning GoodDay sales planning software.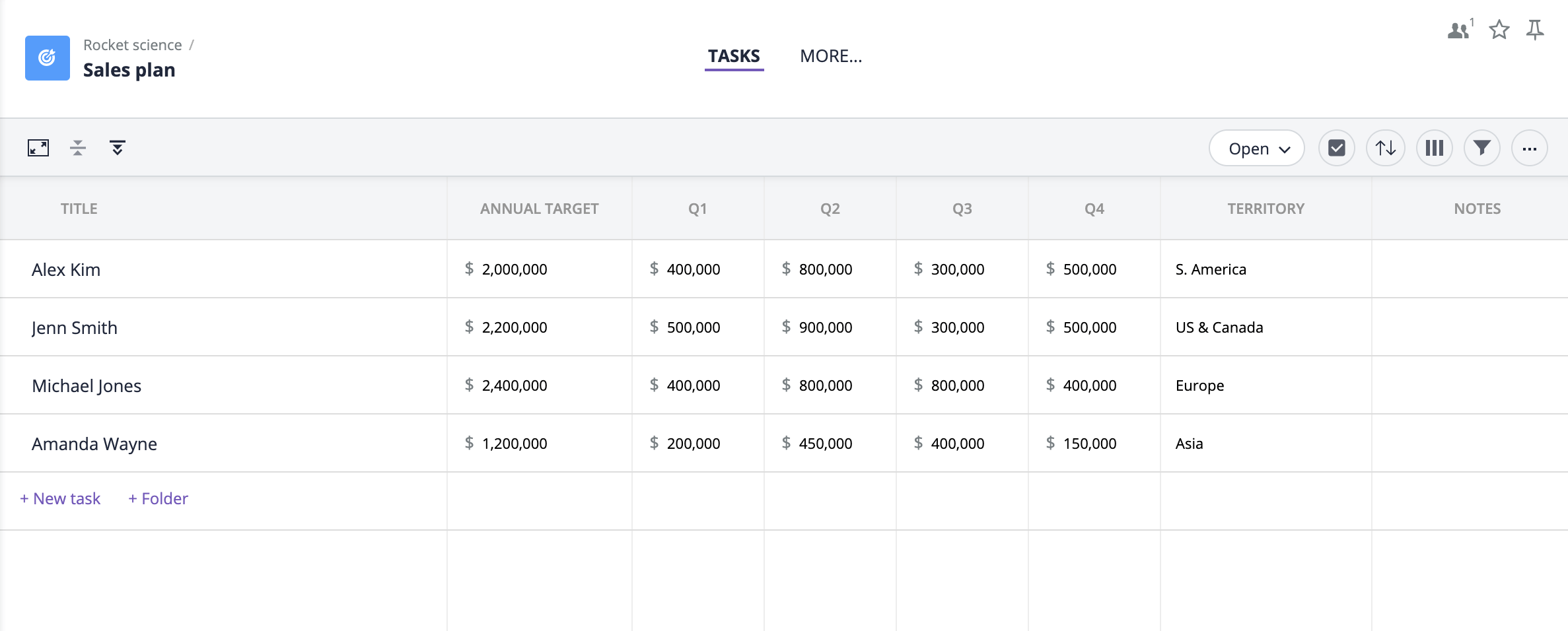 What is sales planning software?
Sales planning software will help you to monitor and better control your organization's sales performance. You can focus all your efforts on strategic targets, plan key sales value drivers, and organize your tasks according to in-depth sales insights.
Sales planning is the process of building an organization's sales team and structuring their tasks. You will have the ability to revise your sales team's budgeting figures in one centralized platform.
Who should benefit from using this template
First of all, it would be a Sales team manager who is responsible for managing the sales team and setting the objectives. A manager, whose responsibilities include planning and controlling the entire sales process and ultimately ensuring that the team's vision is executed.
The role of a sales team is probably the most crucial part of any successful organization. This is why the process must be handled correctly. Most salespeople are driven by action, they focus on getting the job done by any means necessary. Because of this, planning often gets neglected in favor of short-term results.
This is why sales leaders are a crucial part of the bigger picture. They have the performance insights that will drive achievable goals, and they know what it takes to achieve them.
With a sales planning template like this one, it will be easy for salespeople and sales team managers to get their jobs done to the best of their abilities and see the revenue ladder climb.
Importance/benefits of using a Sales Plan template
There are multiple benefits to using sales planning software. Sales account plan templates play an important role in the business world. Every successful organization carefully plans their buyer journey and understands the steps that need to be taken to be successful.
The right sales planning tools can empower sales teams to do their best to achieve their sales goals. They will know what to sell at the right time.
Other benefits of using a sales compensation plan template:
Sales planning tools can help organizations create connections and build relationships that will lead prospects along the buying journey.
Sales planning templates can help eliminate much of the time that teams spend away from clients, giving them more time to sell with less focus on non-sales-related activities.
Through automation, organization, and process-driven functionality, sales teams will have more time developing sales strategies. Therefore, they will be more productive and successful.
Sales strategy templates will help shape an organization's revenue goals. You can use it to reverse engineer quotas, sales activity, and manage the staff you need to execute them.
The GoodDay Sales Planning Template
This GoodDay Sales Planning includes many custom task fields such as quarterly targets, annual targets, territory, and more. This way, anyone can easily understand the simple breakdown of their sales targets.
Other feature included in this sales template:
You can easily document your sales plans and communicate them to the team.
Set up sales representatives so that everyone knows their roles.
Although this template only includes one simple list view, you will find that it is all you need to create and save your teams' sales plan and have it on record.
Get the most from your Sales Strategy plan
With this GoodDay sales planning template, sales teams can optimize resources to increase sales productivity and drive more revenue in order to be successful. Whether you are selling a service or a product, a sales planning template like this is a must to have and will make your life so much easier!
Template details
QA type
Annual target
Territory
Notes
Q1
Q2
Q3
Q4
NOT STARTED
IN PROGRESS
REVIEW
ON HOLD
ARCHIVED