Sales pipeline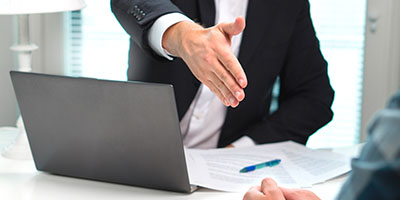 Managing your sales pipeline properly is crucial to your business success. But without efficient sales pipeline management software, it can be a bit tricky to organize and track your deals. That's why this GoodDay sales pipeline template brings powerful features you need to seal all those lucrative deals. It is a powerful yet flexible template that lets you visualize your sales process, so you never miss out on any profitable deal.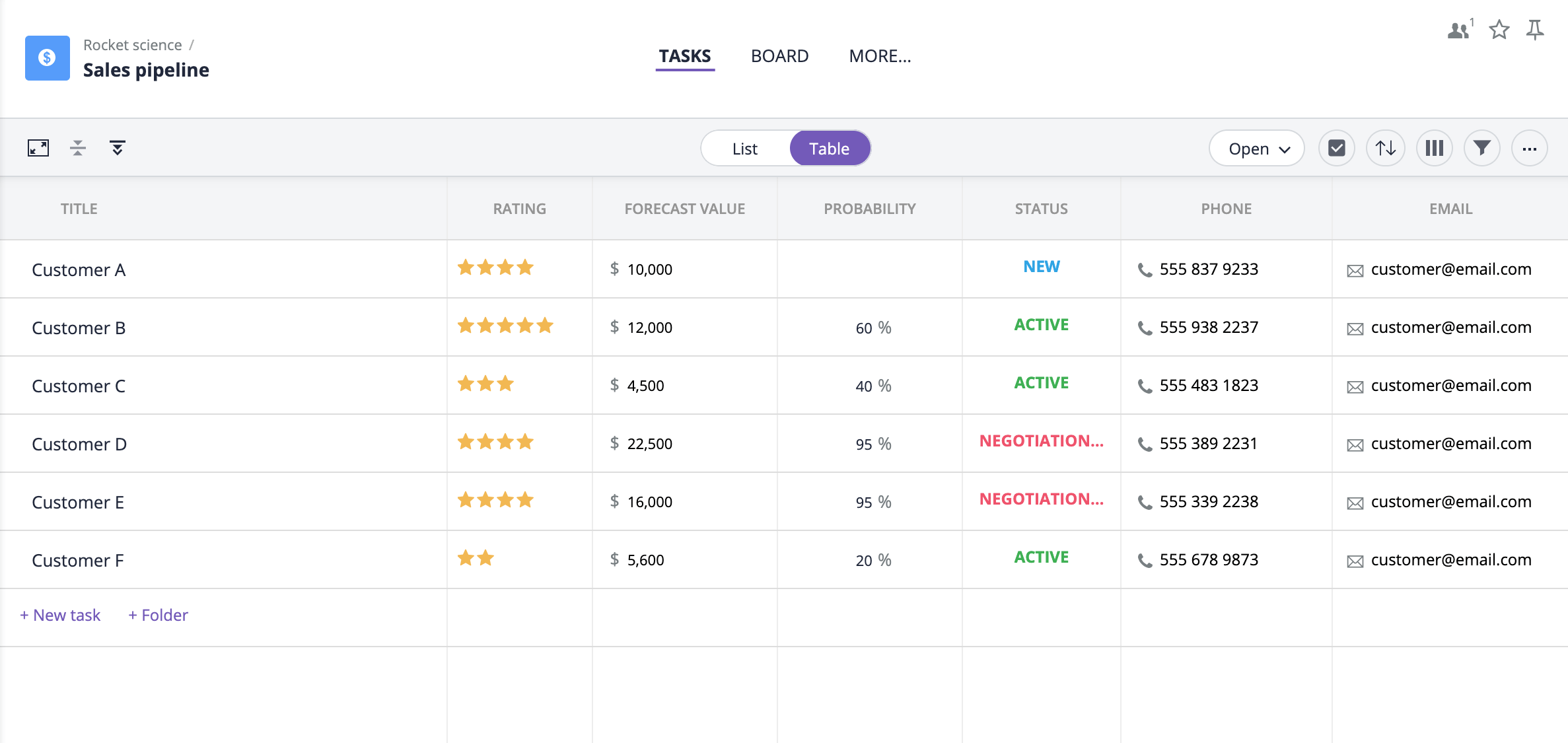 Who Can Use GoodDay Sales Pipeline Template
GoodDay sales pipeline management software is designed for sales teams that are looking to improve their sales process to increase profits and revenue. This pipeline template can be used by sales teams of any size, be it small or large.
Many organizations are now utilizing sales pipeline tracker to see where their prospects are in the sales process. GoodDay sales pipeline template is perfect for any type of organization. Small organizations can utilize it to focus on a specific sales process, while big organizations can use it to create, organize and track multiple sales pipelines.
Benefits of Using GoodDay Sales Pipeline Management Software
This pipeline template is a great way to make your sales process more efficient. It gives you a visual presentation of every stage of your sales process, so you can see how your prospects move through the sales pipeline. And it also ensures there is no guesswork in your sales process. This makes it easy for you to convert your new leads into sales.
The GoodDay pipeline template allows you to quickly add new deals as they come. Next, sales managers can assign tasks and track their status. GoodDay sales pipeline template allows you to analyze the progress of each deal in real-time to ensure everything is working as expected. This way, every team member is also aware of what other members are working on and how they are progressing as a team.
With the help of this template, you'll never miss out on a deal because there won't be any missed follow-ups. It also saves your time as it helps you focus on the most important deals, so you can meet your desired sales quota.
Another benefit of using this template is that it allows you to eliminate bottlenecks in your sales process. It lets you spot the tasks that require attention, so you can quickly work on them and move in the right direction.
This template is perfect for improving a simple sales process, or you can also customize it for more complex sales processes, depending on your needs.
Key Features of GoodDay Sales Pipeline Template
This template comes with a number of easy-to-use features and options that are essential for making your sales process better:
Probability Percentage
Know the probability of closing each deal in percentage to understand which deal is the most important and worth your time.
Forecast Value
Analyze the expected value of each lead and prioritize them accordingly to meet your expected sales quota.
Custom Stages
Customize and update the status of each deal to let every member of the team know how a deal is progressing. You can use the statuses such as 'New' "Active' 'On Hold' and 'Negotiation' etc. that come out of the box or modify them to better suit your needs.
Expected Close Date
Add the expected close date of each deal as it progresses to have a clear picture of how close you are to sealing a deal.
Phone and Email
Add phone numbers and email of each lead to make communication easier. This way, you can prevent missed follow-ups.
Task Table View
The pipeline template includes the GoodDay task table view, which lets you manage all your project tasks in one place. The view comes with several useful features that make it easy for you to manage complex project structures. It allows you to customize columns, apply filters, update task fields, etc. You can also export all your data in CSV and PDF formats.
Kanban Board
The sales pipeline template is also compatible with the GoodDay Kanban board view, which lets you manage your workflow and tasks in Kanban style.
Make your sales process more efficient and seal more deals by utilizing the powerful GoodDay sales pipeline template today!
Template details
Phone
Email
Probability
Forecast value
Expected close date
Notes
Rating
NEW
ACTIVE
NEGOTIATION/CONTRACT
ON HOLD
CLOSED - WON
CLOSED - LOST