Agile Product Development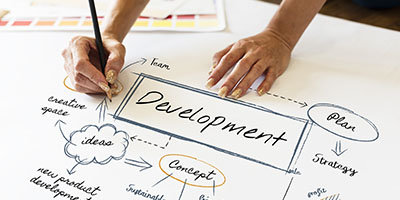 Managing fast-paced projects requires a structured approach and focused tracking of all the work items. A good agile software development tool is most essential in running such projects successfully. With GoodDay Agile Product Development Template, you get a pre-configured, ready-to-use organized structure to manage your sprints and backlog. With this template, you can ensure visual collaboration and more efficient agile project management. Ease your agile project management efforts with this simple and effective agile management tool.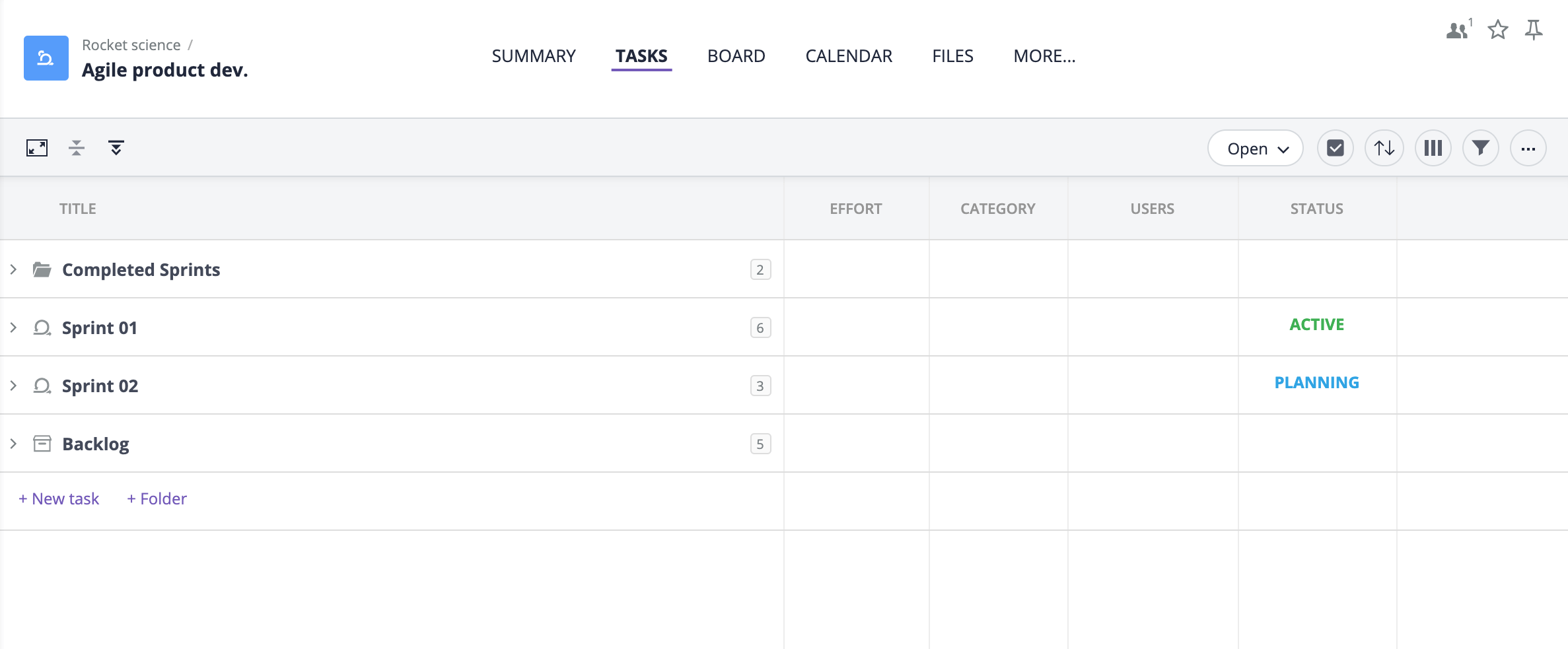 Why GoodDay Agile Product Development Template
The GoodDay Agile Product Development Template is an easy, collaborative and flexible agile management software, which lets you plan, organize, manage and track your agile projects easily. With continuous project deliveries and various team members to co-ordinate between, it is crucial to have a good template to manage your agile project.
A structured approach to planning and execution
With the inbuilt pre-configured folders for completed sprints, backlog, and on-going sprints, the GoodDay Agile Product Development Template provides agile support in an out-of-the-box manner. With this agile software development tool, you can ensure a structured approach to planning and executing your project, thus eliminating redundancies and working in the most efficient manner possible.
Better communication and collaboration between teams
Cross-functional team collaboration and internal project team communication are always crucial to the success of any project. With the GoodDay Agile Product Development Template, you can easily plan dependencies, highlight bottlenecks and any inefficient scheduling. This not only ensures a more organized project but also ensures better productivity.
Track and report progress easily
To ensure that the project runs smoothly, tight control in terms and tracking and reporting is essential. GoodDay Agile Product Development Template helps you to keep track of the current sprint status, the team's progress, user feedback status, etc. It also provides very useful progress tracking features like sprint progress analytics. With good agile backlog management software, you can effectively track team capacity and plan the user story points better.
Users of GoodDay Agile Product Development Template
All product development projects can use the GoodDay Agile Product Development Template. You can use it not only for sprint planning and tracking but also for user feedback and work requests tracking, product launches, product roadmap, etc. This agile software development tool will primarily be owned by the product owner or the scrum master; it will, however, be extensively used by all the project team members, including the customers.
Feature highlights of GoodDay Agile Product Development Template
GoodDay Agile Product Development Template has many useful features that can help your project in the agile way of working and in helping drive better results in your team. With these features that the agile management software offers, you can increase collaboration, stay on top of the project status and track all the details that you need for successfully managing the agile project.
Pre-configured easy to use structure
The GoodDay Product Development Template natively supports important Scrum/Agile development features such as Backlog, Epics, Stories & Tasks, Story points, and Sprints. With the pre-configured structure, you can kick-off the agile project with minimal effort and track the progress effectively through the duration of the sprint.
Multiple views for better representation
With multiple views offered by the GoodDay Product Development Template, you can visualize the entire sprint from various perspectives. The summary view lets you view the big picture of the project, while the matrix view helps you in backlog prioritization. There are also other views like task table, board, calendar, which help you in evaluating the progress on the project.
Customizable fields and workflows
The GoodDay Product Development Template offers many task fields specific to the agile development process. You can record status, user involved, category and effort required. You can customize the fields and workflows to suit your project-specific needs. You also have a separate view for Backlog prioritization, Sprint planning, and Sprint execution
Want to simplify the Agile Product Development process?
If you are looking for an intuitive, agile management tool, try the GoodDay Agile Product Management template!
Template details
Summary
Task Table
Board
Calendar
Files
PLANNING
ACTIVE
REVIEW
CLOSED