Inviting a User
Follow these steps to invite a new user to join your organization:
Click "+" from the main navigation menu.
Switch to "User" section.
If you are a part of several organizations, select a company you want to invite the new user to.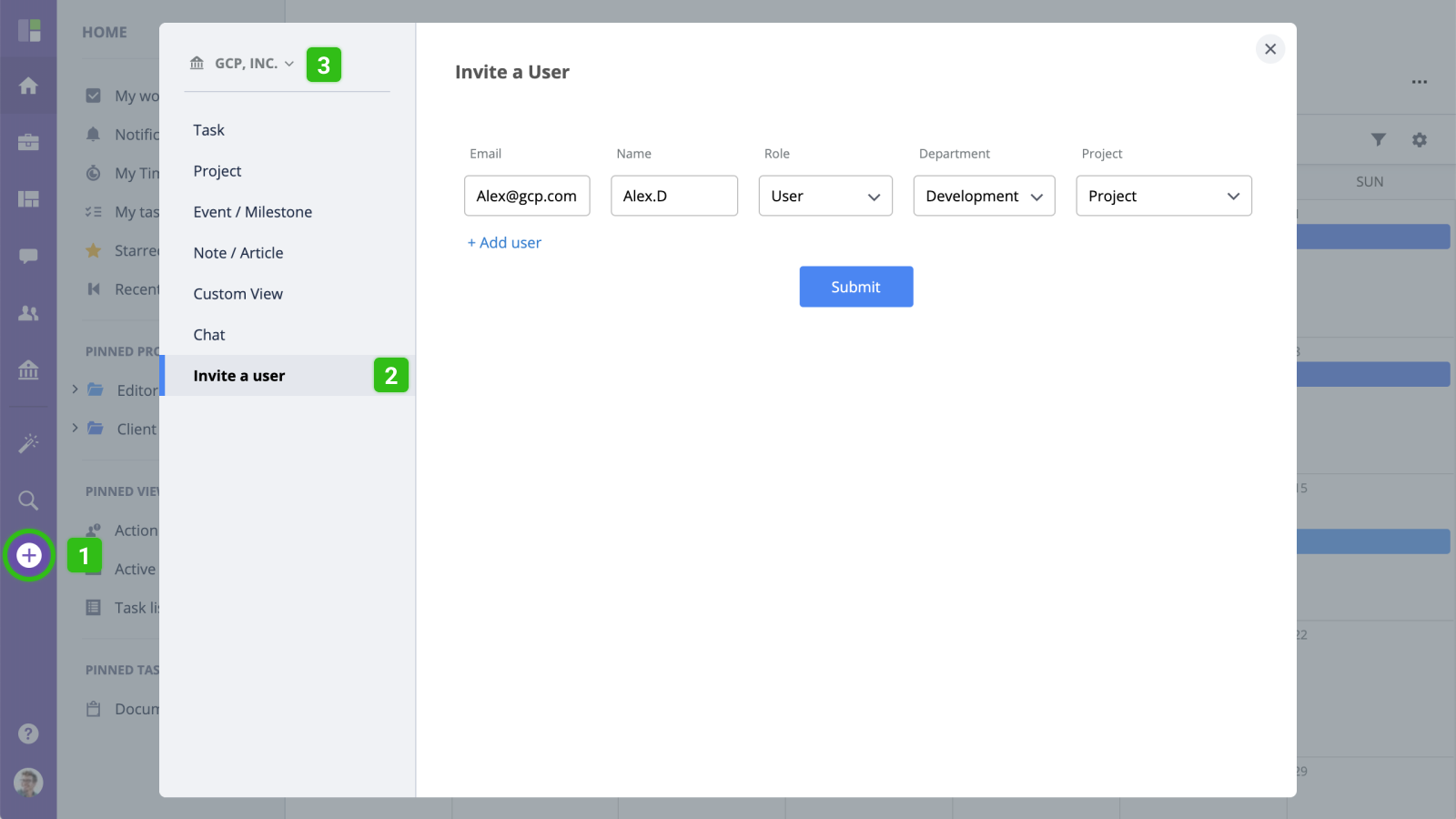 Enter the new user's email address and name, select their role, department, and the project you want this user to join once he accepts the invitation.
You can invite multiple users at once by clicking "Add user" button.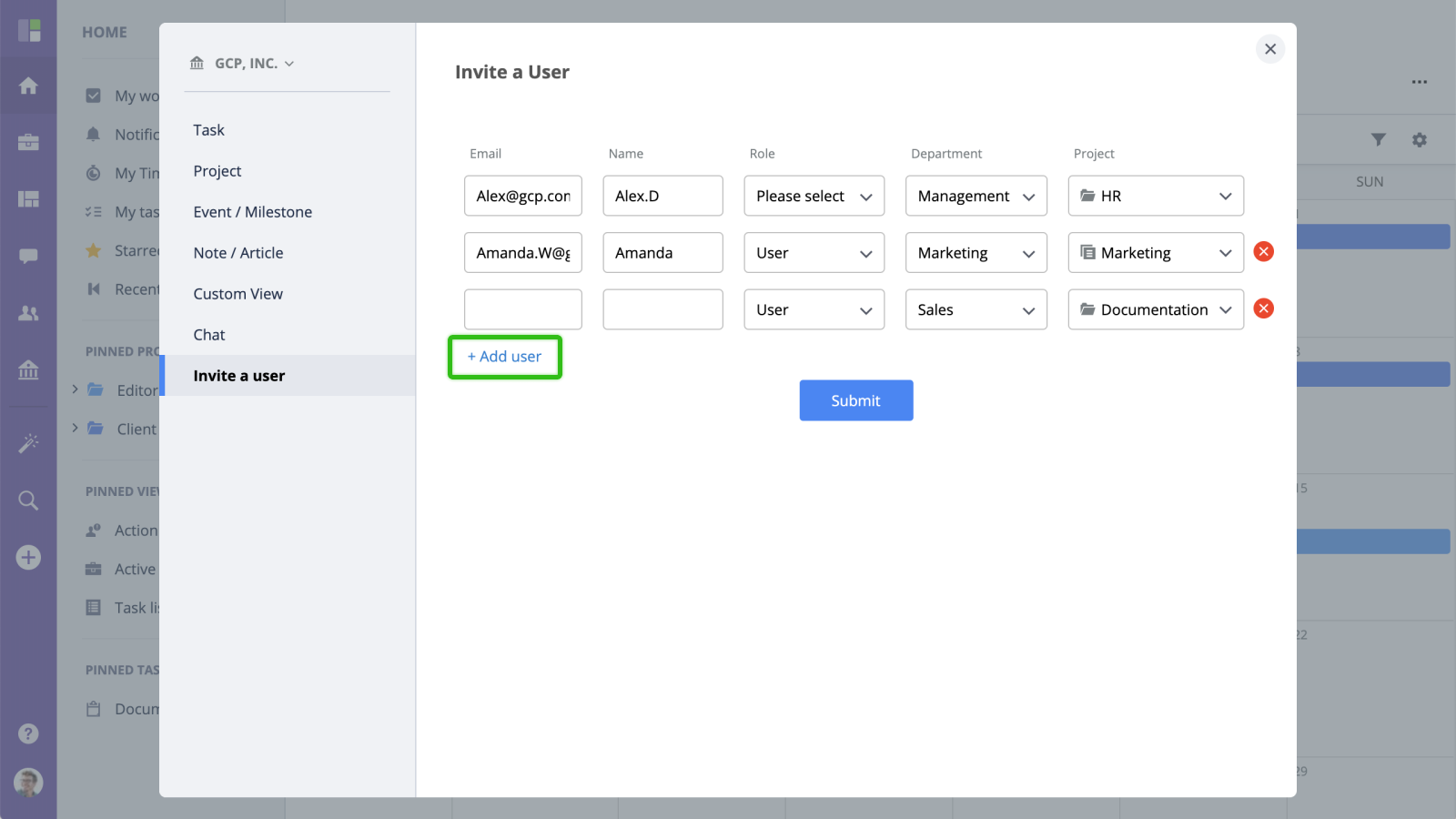 Pending Invitations
To see the list of company users and pending invitations, go to Organization - Users page.