Organization User Settings
How To Access
To manage user settings, go to Organization → Users and click the user you want to manage. Alternatively, you can access this page by going to the user's summary screen (e.g. from People section) and switching to "Manage" screen: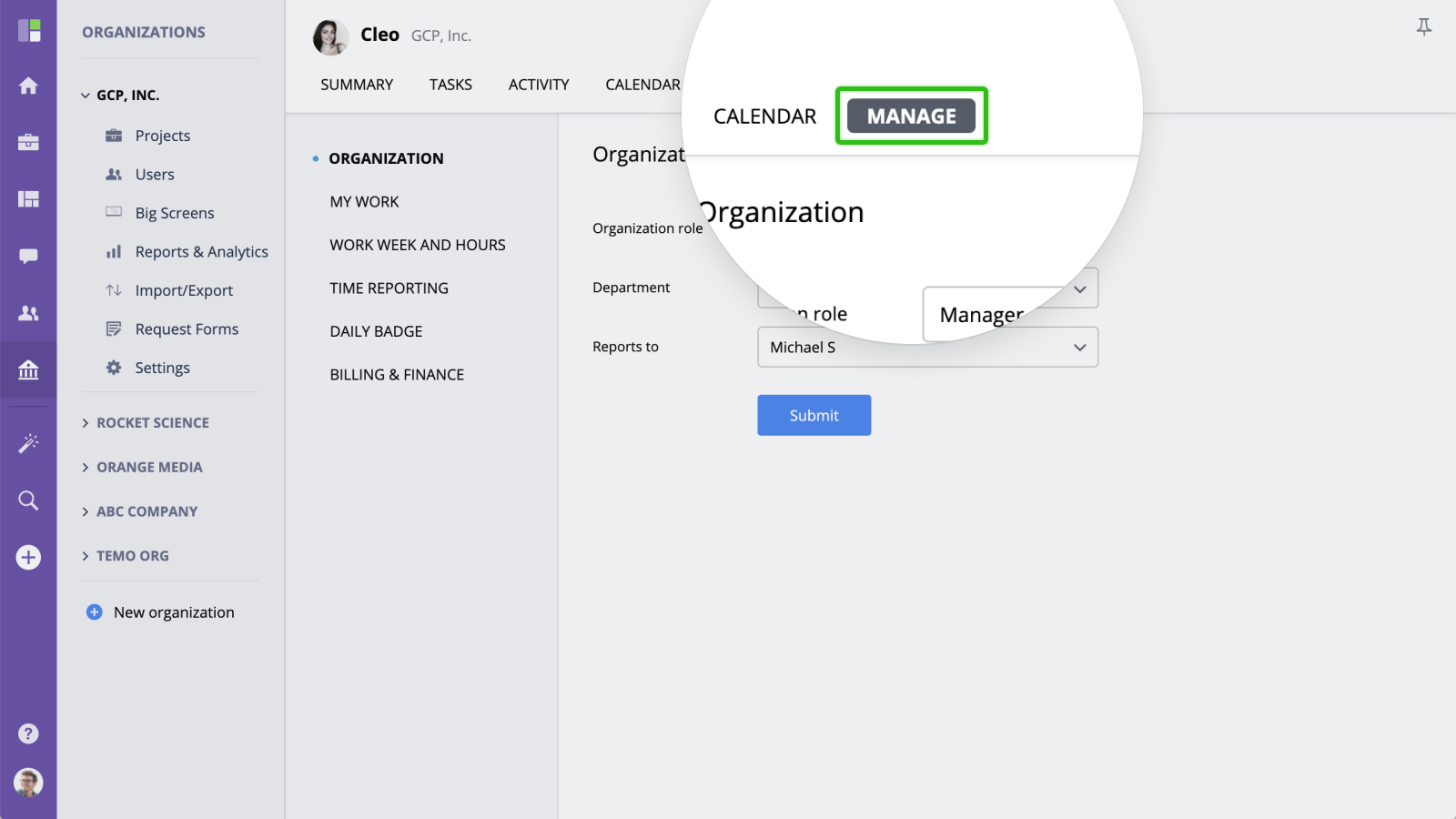 To access user settings, you need to have Manager role within organization.
Organization
Here you can edit the user's role, department they belong to and select a person the user reports to within the organization (i.e. their manager).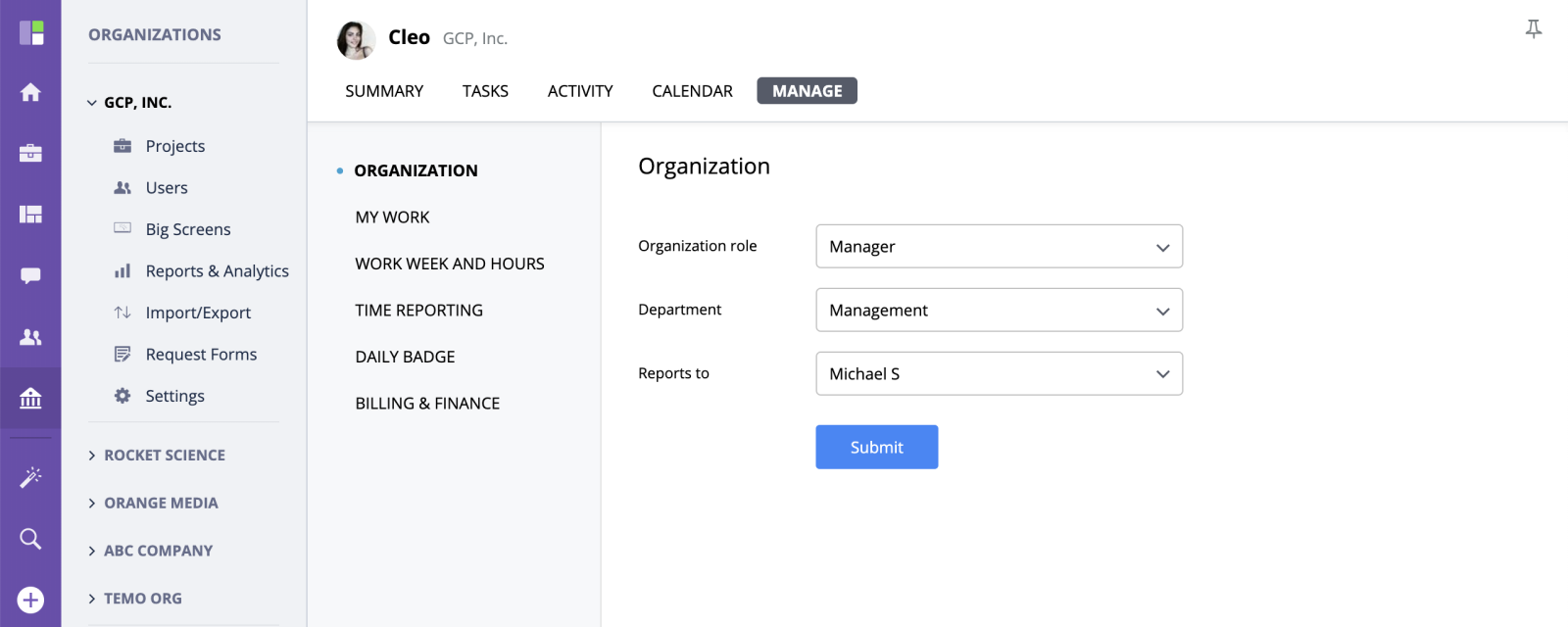 My Work Access
To allow other users to access the current user's My Work (View For), add them to this list. To learn more about My Work access, please check My Work / View for article.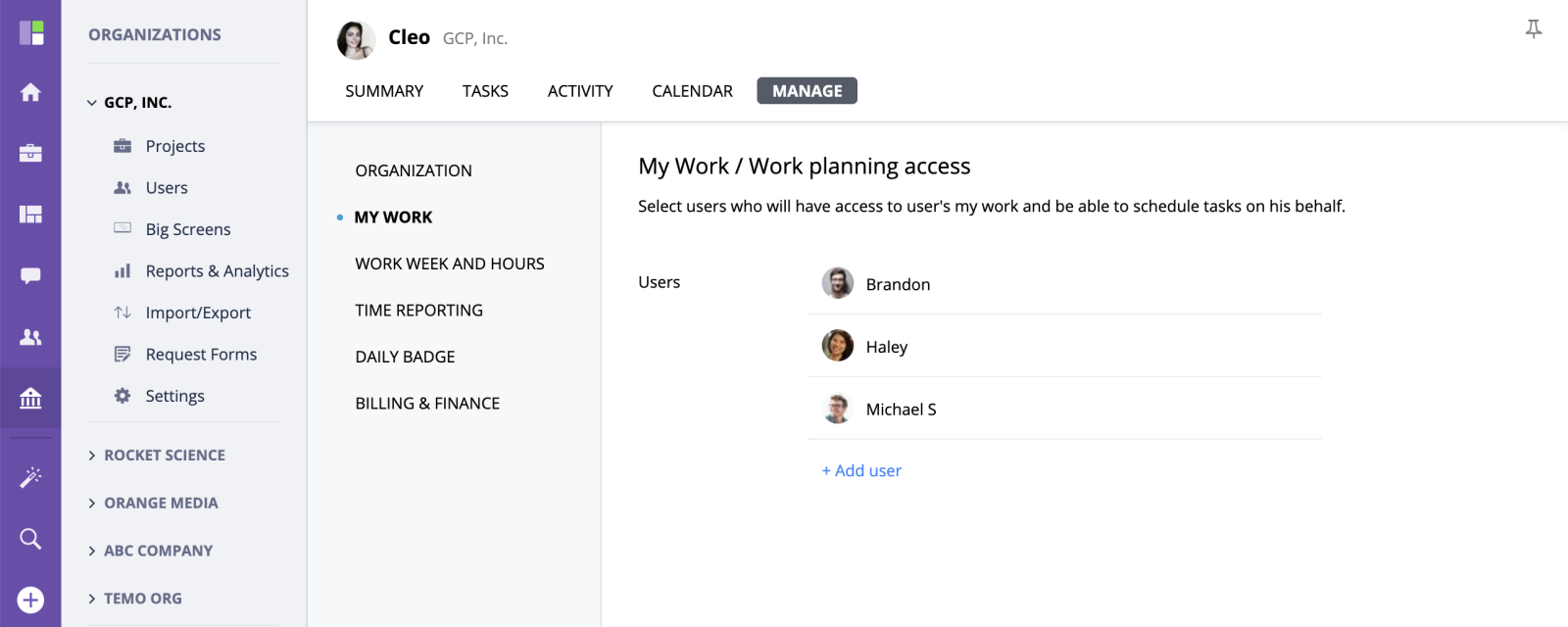 Work Week and Hours
This section allows you to specify the user's work days / schedule and default work day duration.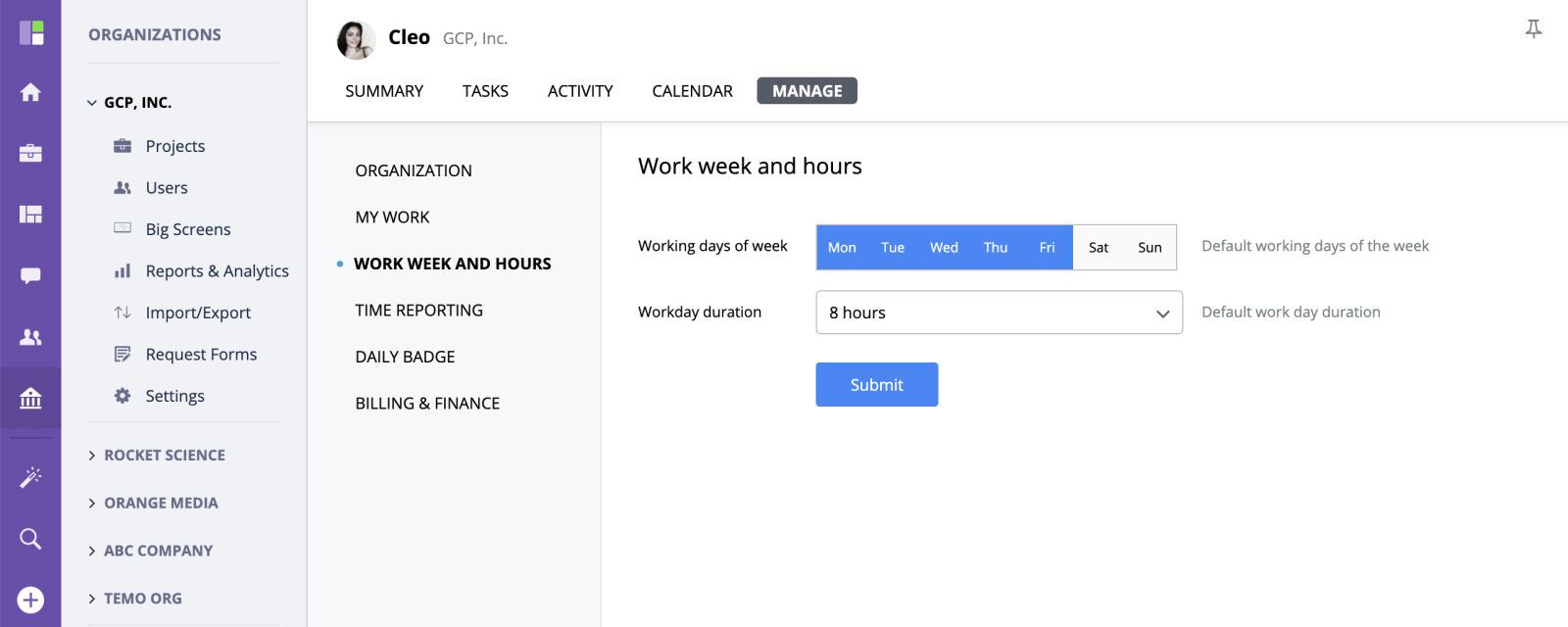 Time Reporting
If you need the user to report his time, select the required number of hours the user has to report using Time reporting field.
To enable automatic time spent guesstimates, make sure that Guesstimate is turned on. To learn more, please check Time tracking / Guesstimates article.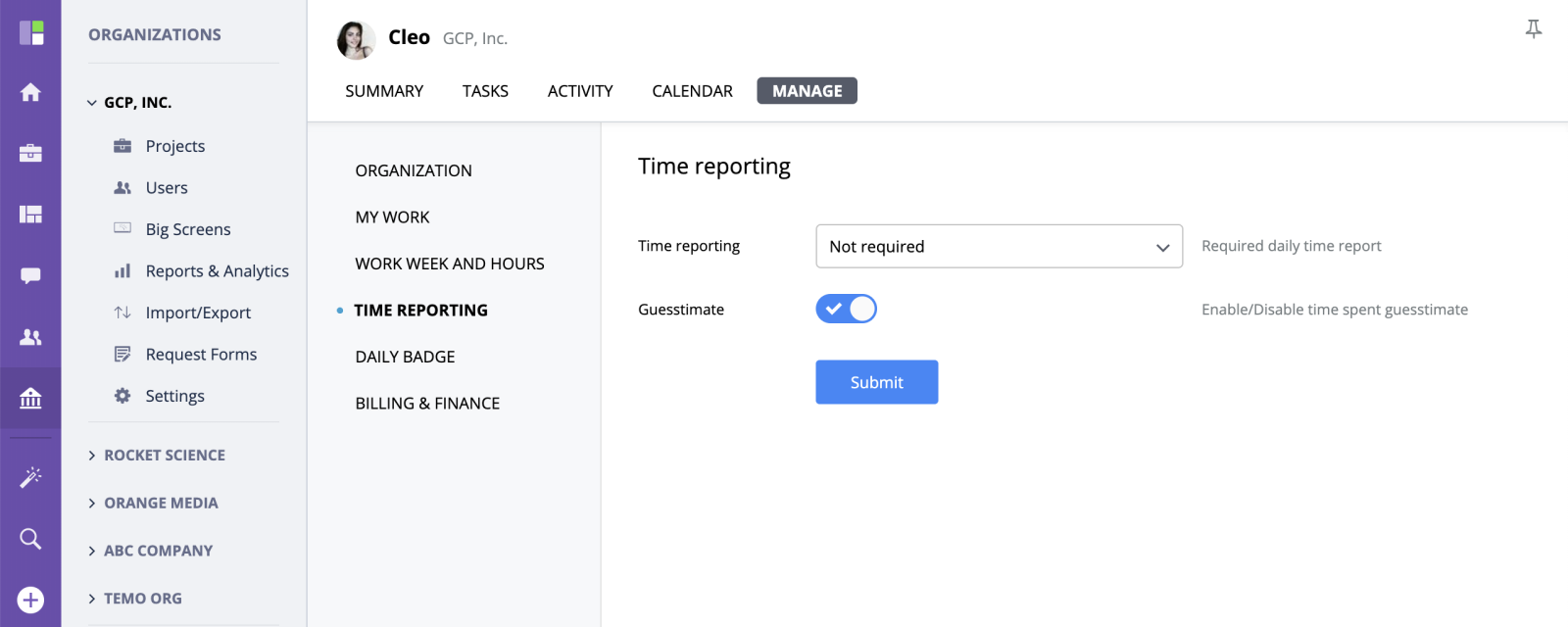 Daily Badges
In this section you can enable and configure daily badges.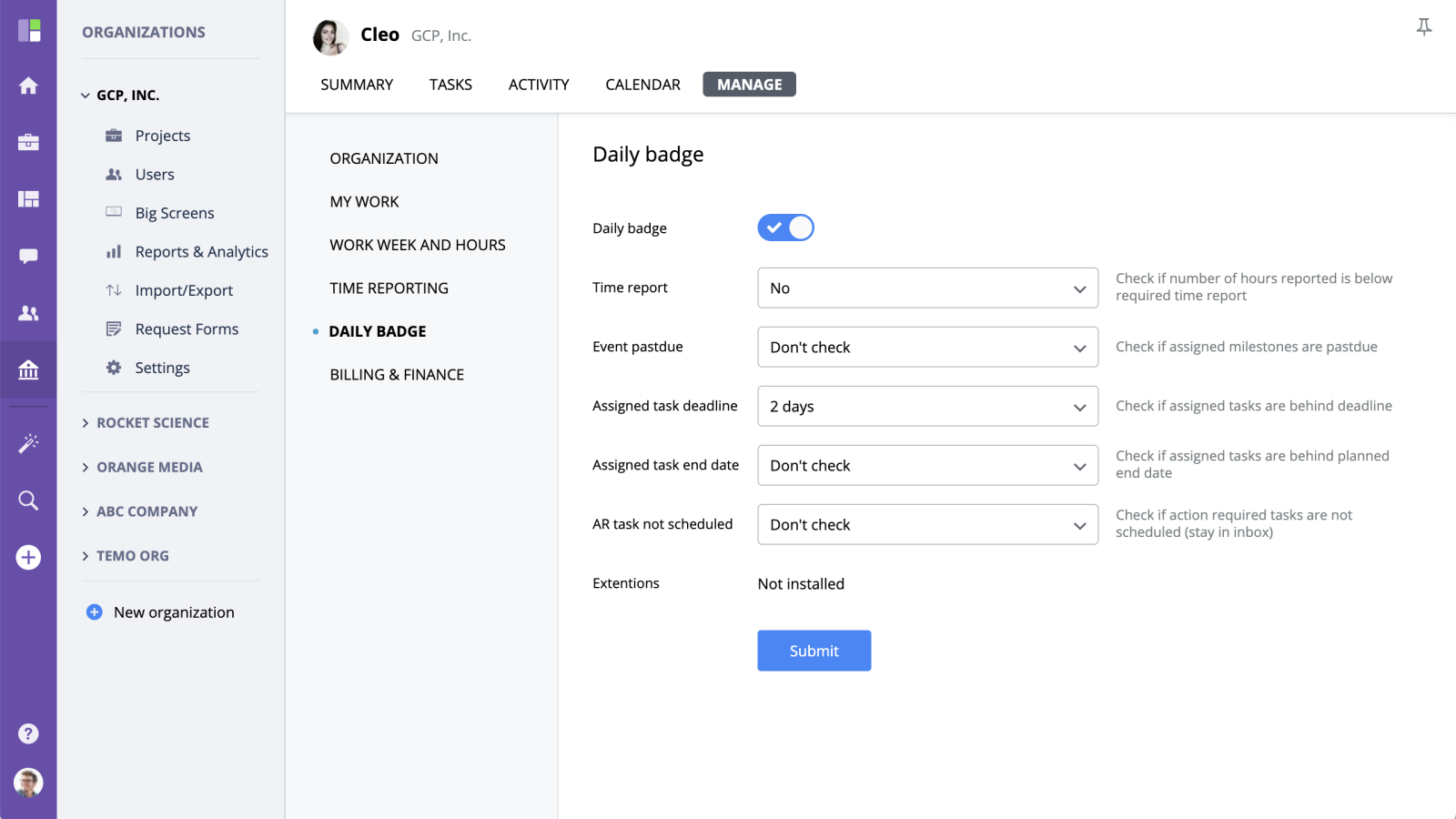 Billing & Finance
In this section, you can enable and configure billing & finance.