Managing Organization Users
Organization Users section allows managing your existing users, edit their access and settings, invite new team members, and more.
Overview
To access user management, go to the organization page and switch to Users screen.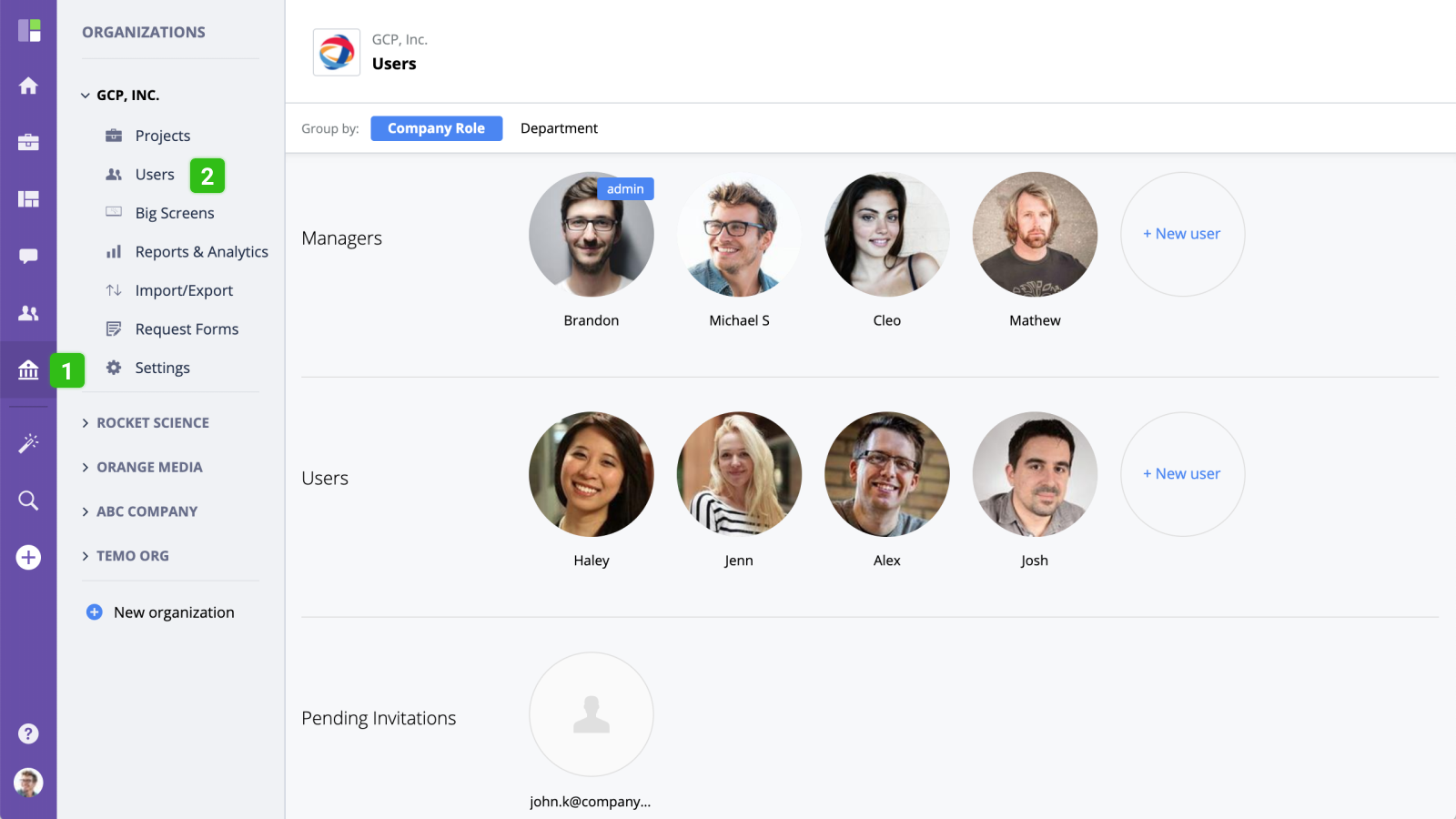 On the Users screen, you will see the list of all organization's users grouped by Role or Department. To switch between views, use the selector on the top: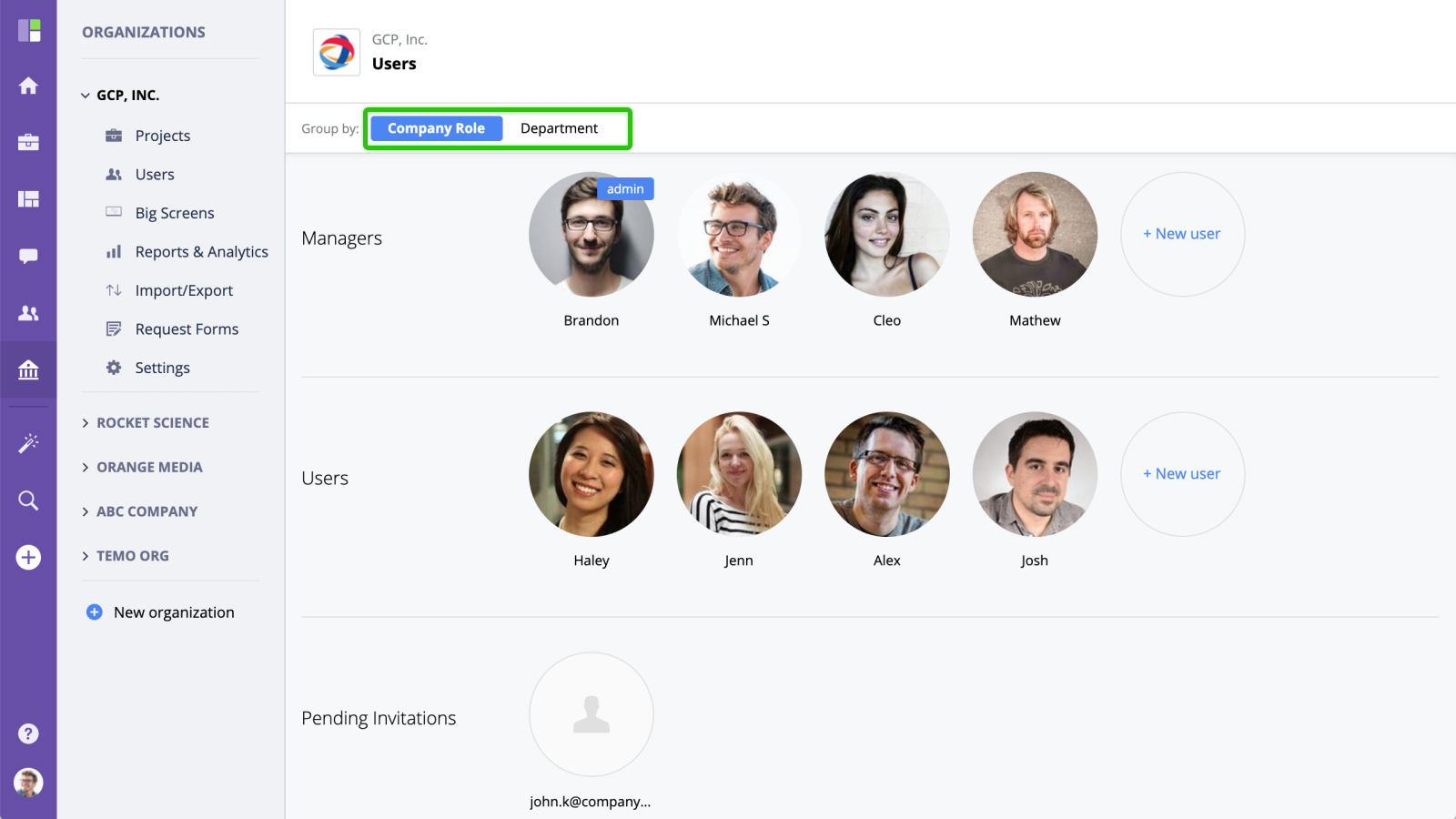 Inviting a User
To invite a user, click New user button and enter the user's name, email, organization role, and department in the modal window. To learn more about user invitation options, please check Inviting a user article.
Deleting a User
To delete, mouse-over a selected user and press Delete button. You will be taken to a new screen where you can see all active tasks, projects, and events this user is responsible for. Select a user you want to re-assign the work items to and confirm deletion.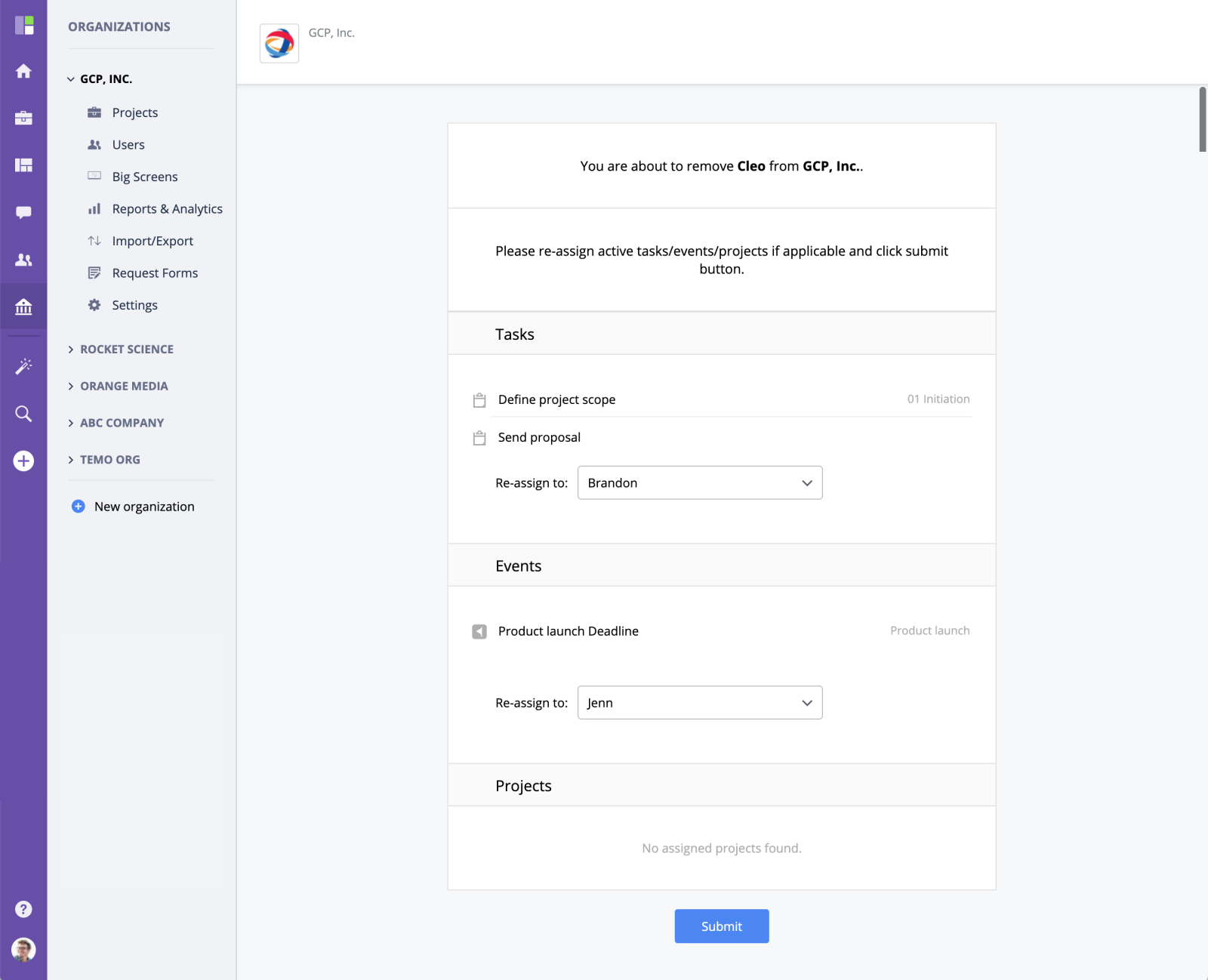 Editing a User
To change the user's role, department, or update their settings, mouse-over the selected user and click 'Edit'. You will be redirected to the user's settings page. To learn more about the options, please check User settings article.