Departments
GoodDay allows you to create and manage departments to set up your organizational structure the way it's set up in real life. If you have more than one department within your organization, you will be forced to select a department each user belongs to when you invite them to join your organization in GoodDay. To manage departments, you will need to have a Manager or an Administrator role within the company.
Managing Departments
To access department management, go to Organization Settings and click Departments under the General settings section.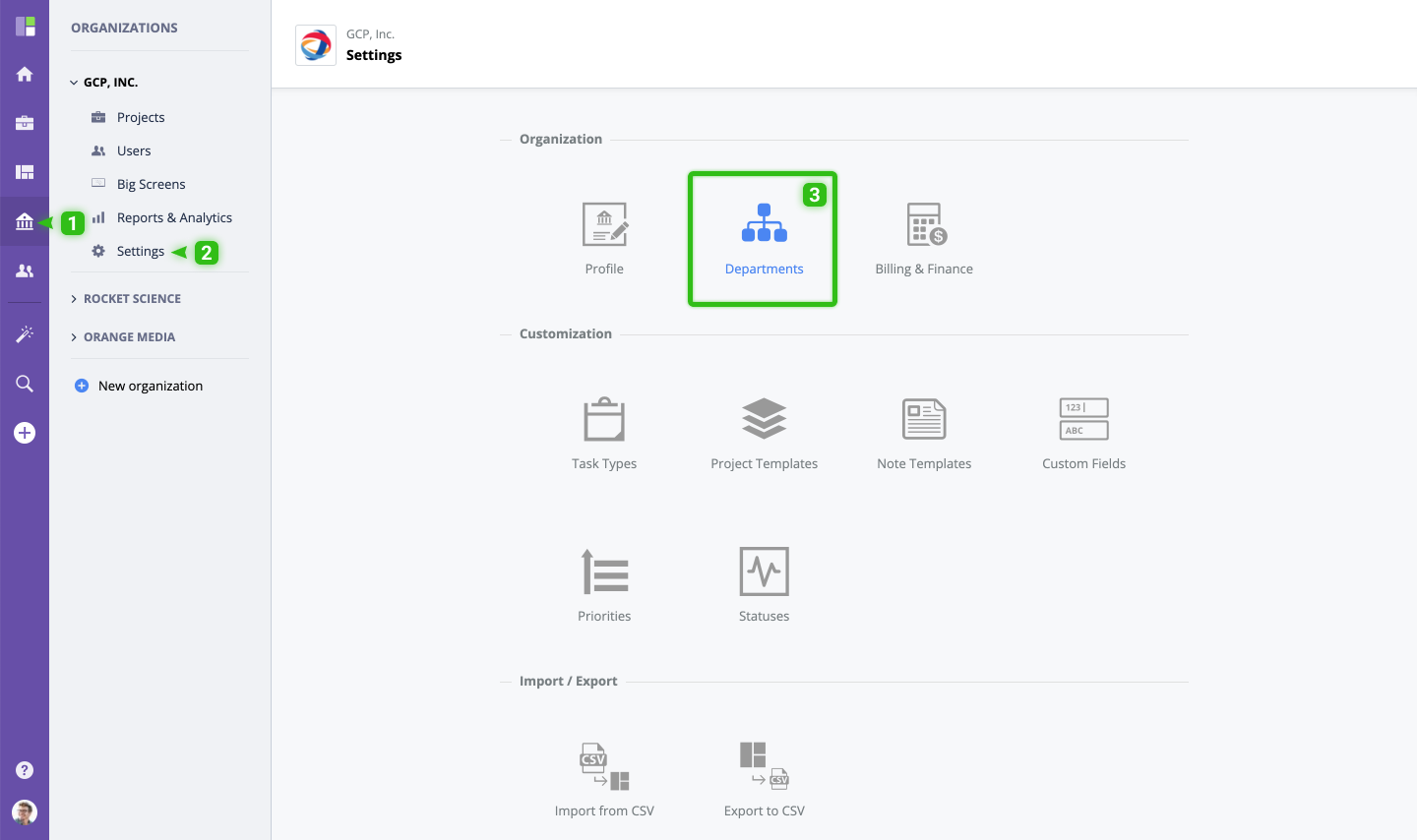 You will see a list of your organization's departments.
Click New department to create a new department.
Click Delete on the right from the selected department to delete it. You can delete only empty departments (without users).
Click Edit to rename a department.