View For
My Work dashboard allows accessing and displaying other users' My Work just as if you were logged in to their account. To switch to other user's My Work, click View For button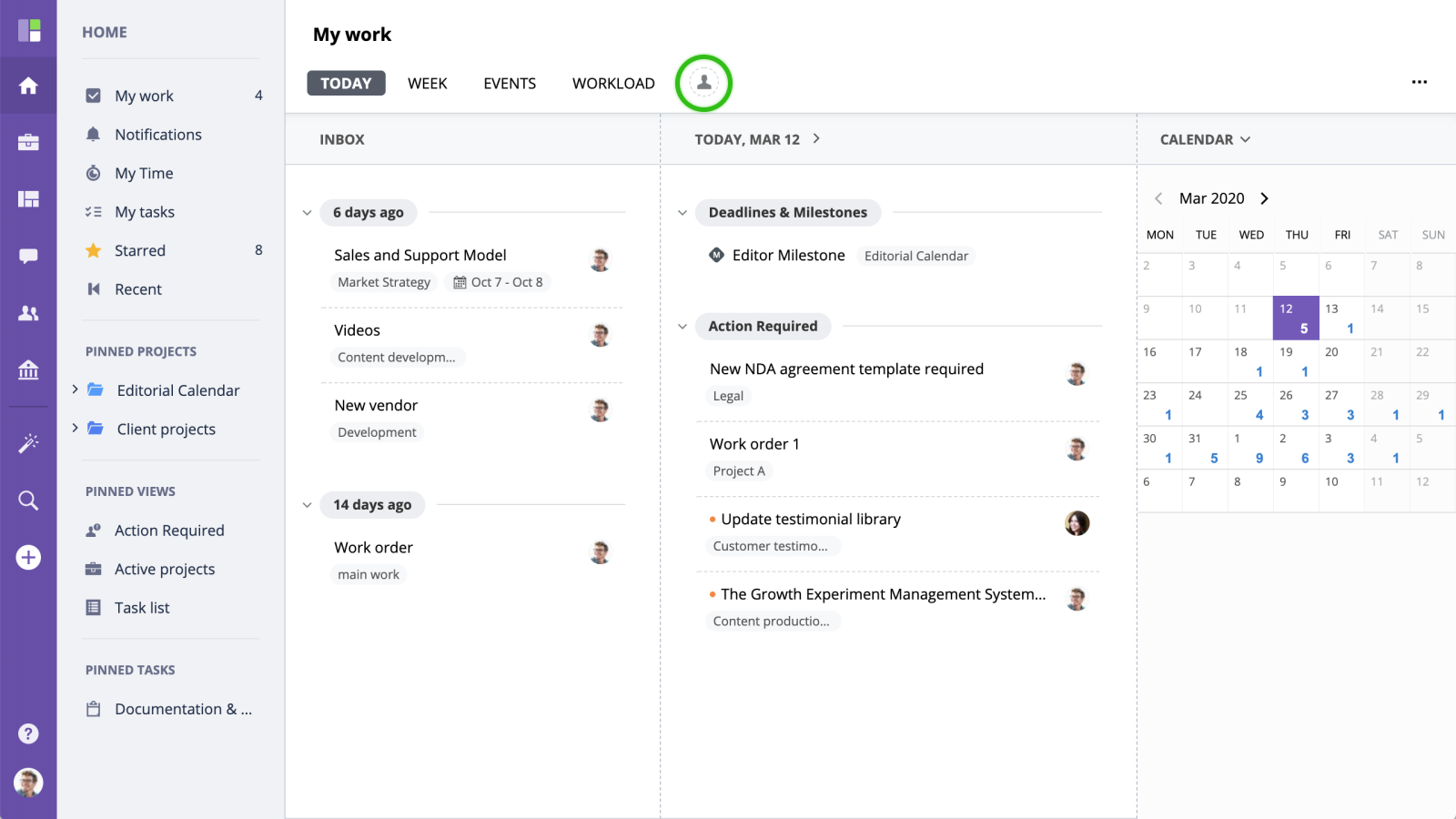 and select a user you want to switch to.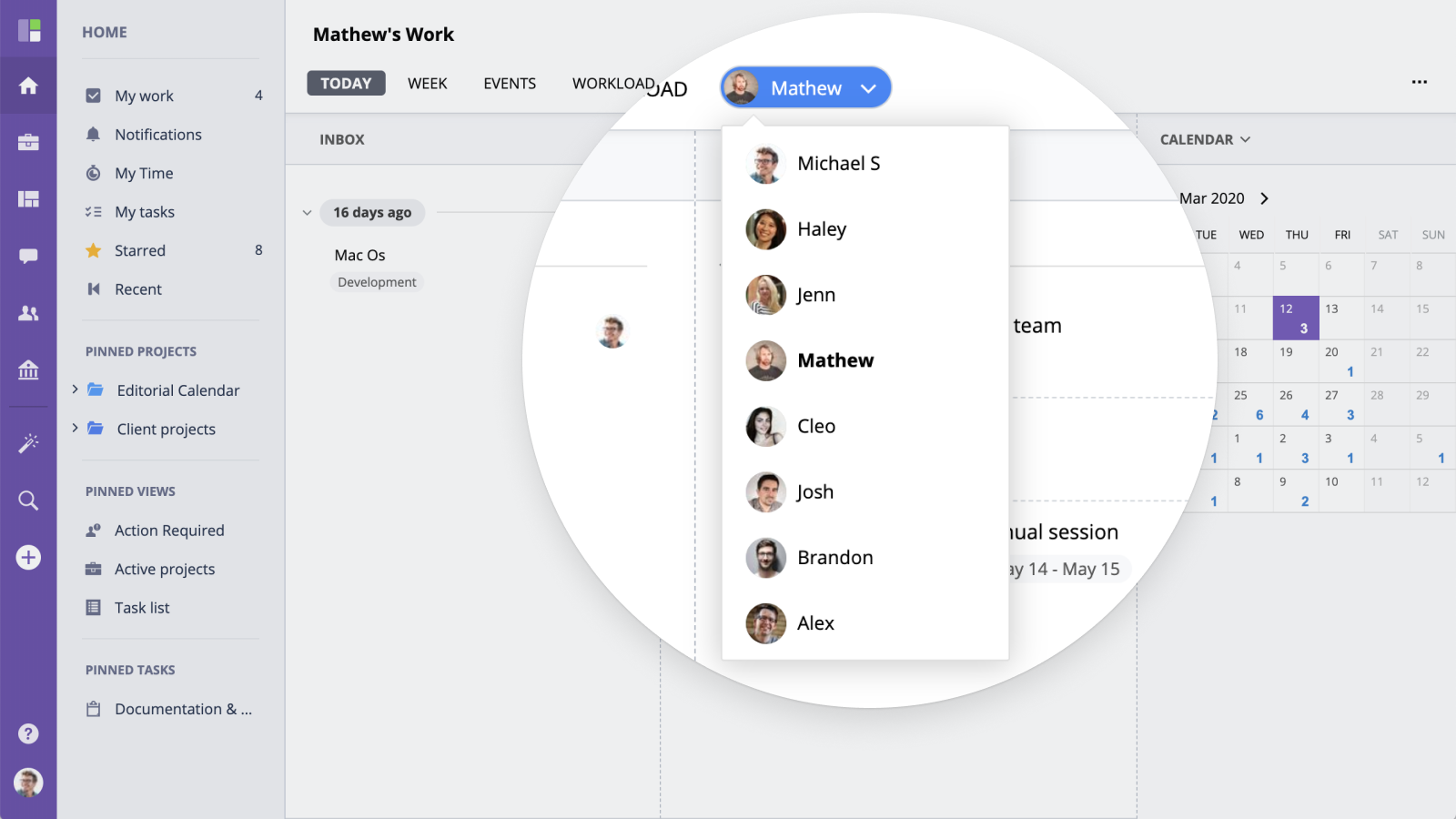 When viewing other users' My Work, you can use the same functionality as you do when using your own My Work, including scheduling and prioritizing tasks. This is a priceless feature if you want to see and adjust your team members' priorities for the week or to review priorities during meetings to quickly coordinate and manage team plans.
View For Functionality Access
By default, you have access to My Work dashboard of all users who report to you within the organization.
To grant access to more people, go to user management page, switch to "My Work" screen, and add a user who should have access to the selected user's My Work.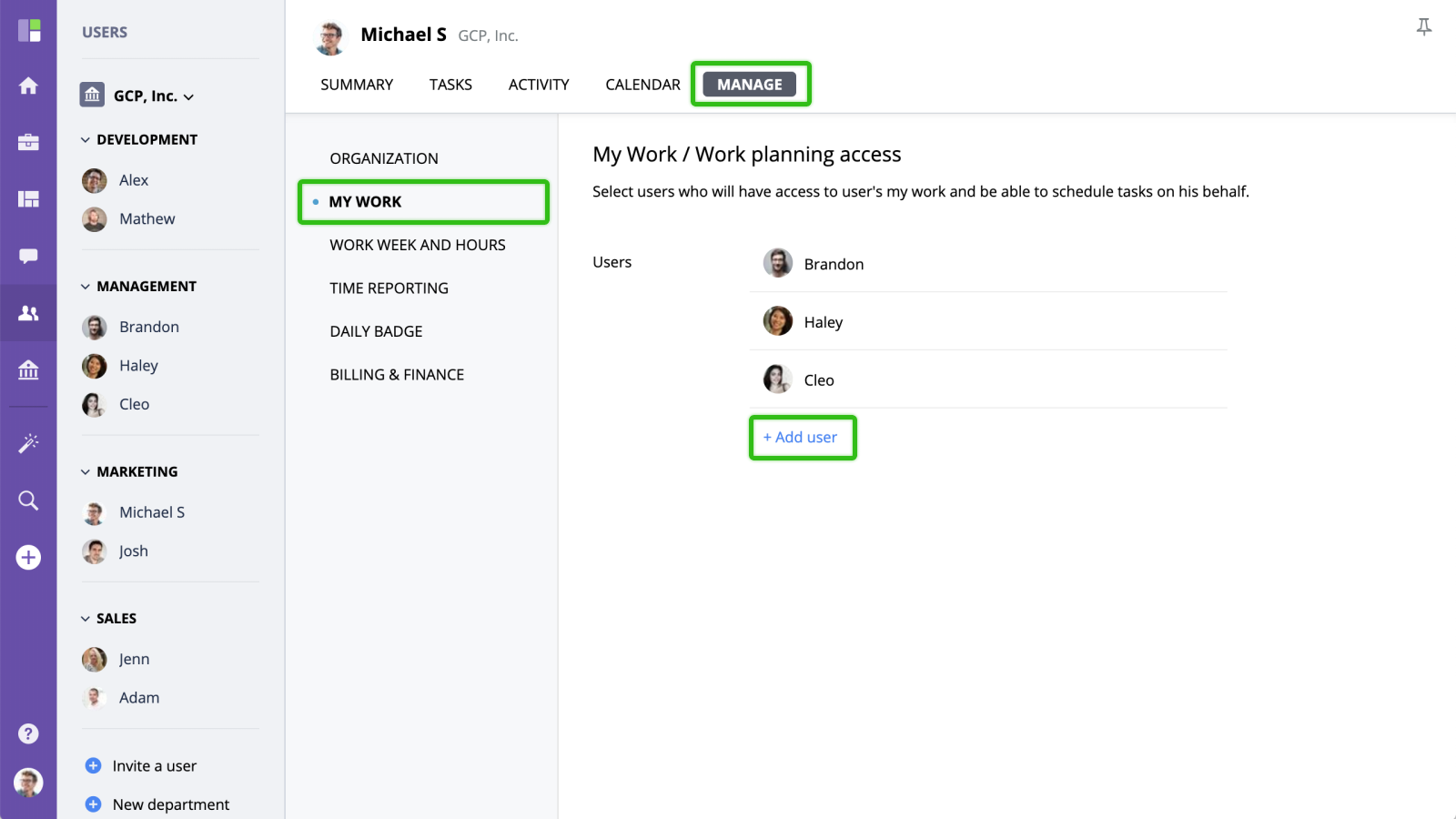 Only users with the organization's manager role have access to these settings.