Today
Today view is the default My Work view that displays all planned activity for the selected day as well as new action required tasks.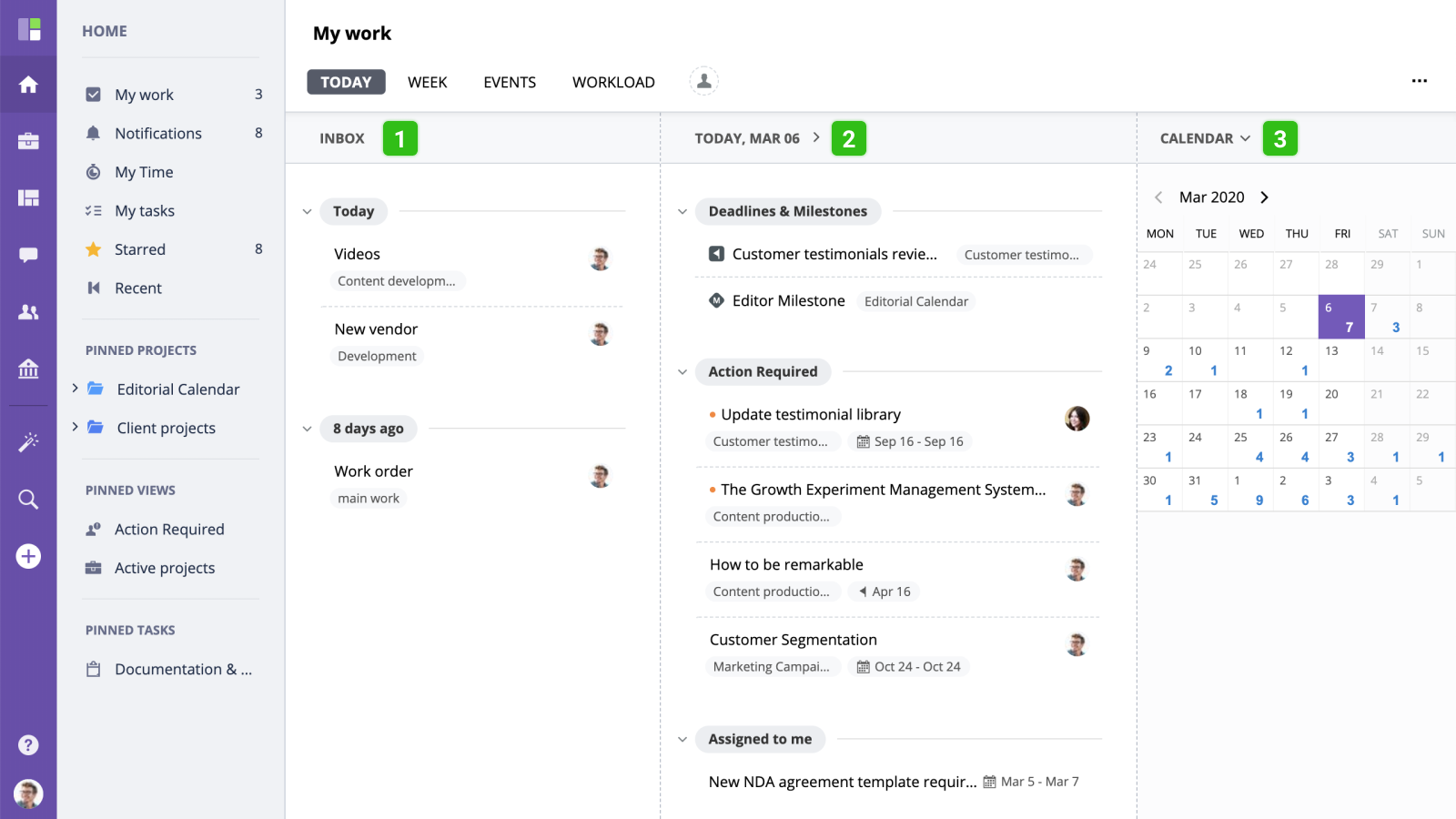 This view is split into 3 columns. The Inbox section displays all new tasks that have been assigned to you as well as existing tasks where you have been marked as the action required user. The middle column shows all work items planned for specific (by default current) date. The column on the right shows either navigation calendar or quick notes widget.
Inbox
The Inbox column displays all action required tasks which have not been scheduled yet.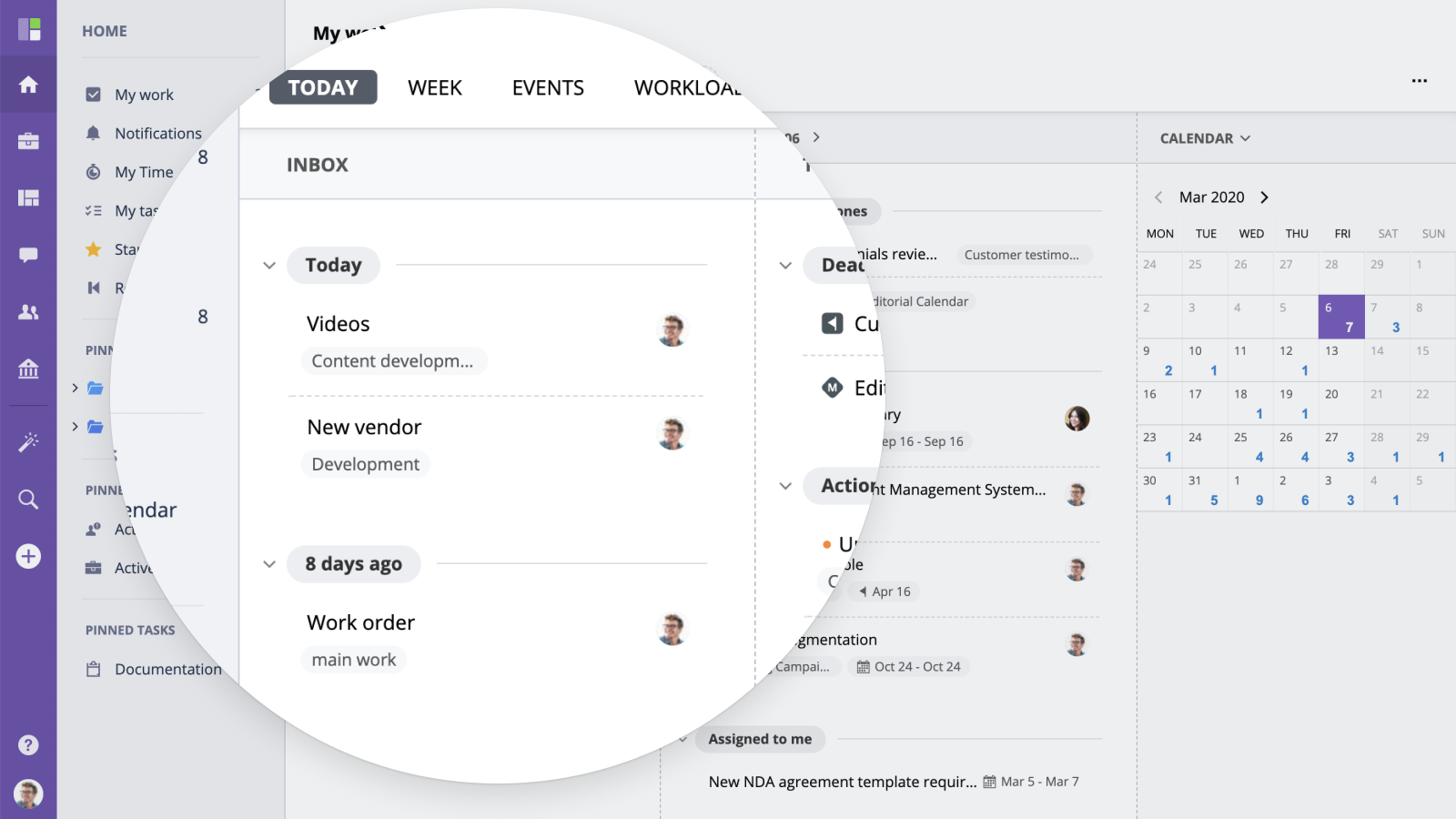 For your convenience, the tasks are grouped by dates on which you have become the Action Required user. If you have a lot of tasks you can collapse these groups by clicking the arrow button to the left of the date.
To schedule a task, simply drag and drop to the middle (current day) column or to a specific day in the calendar on the right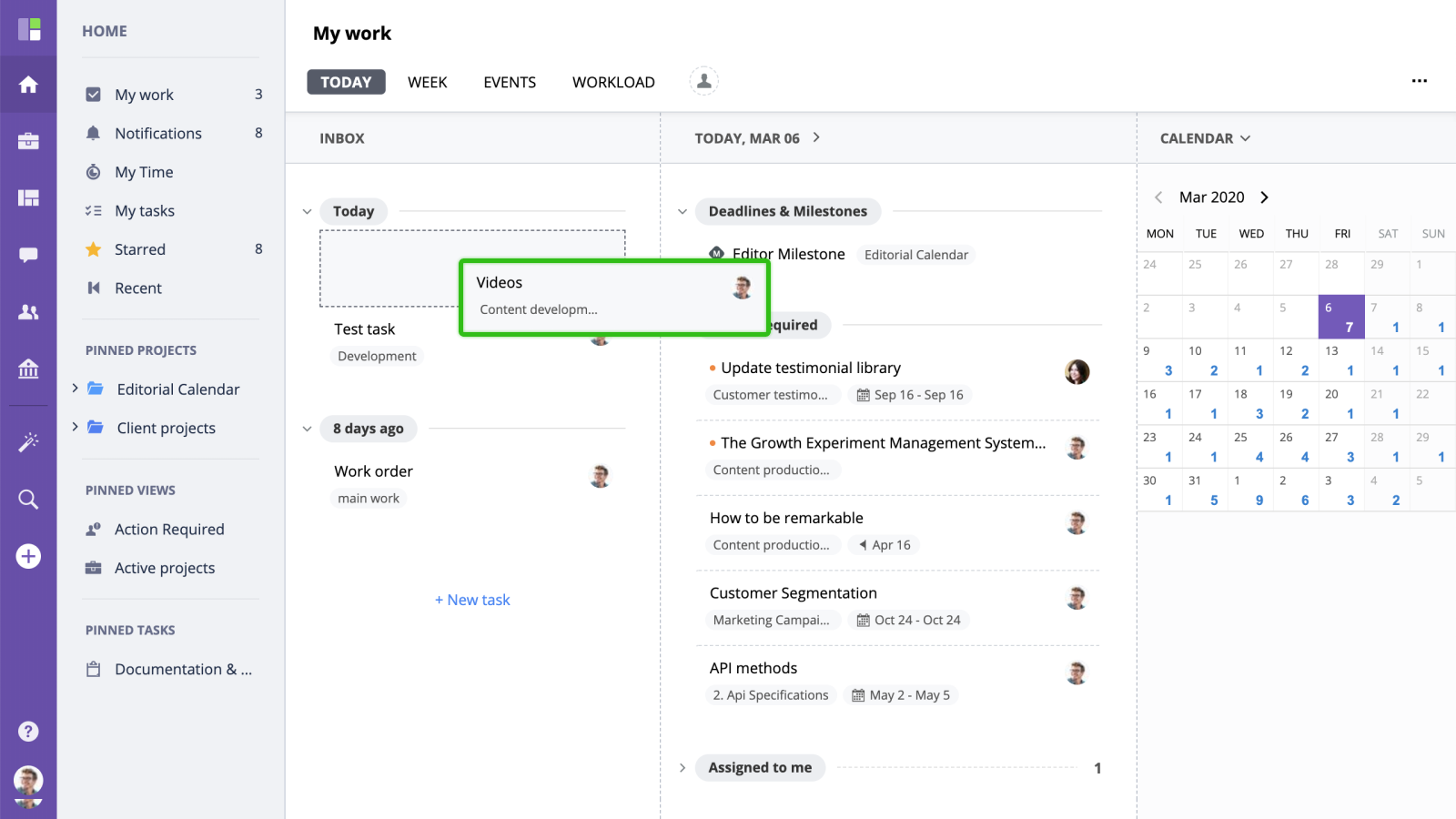 Planned work items
All the planned work items are split into 3 sub-groups: Action required, Assigned to me and Events.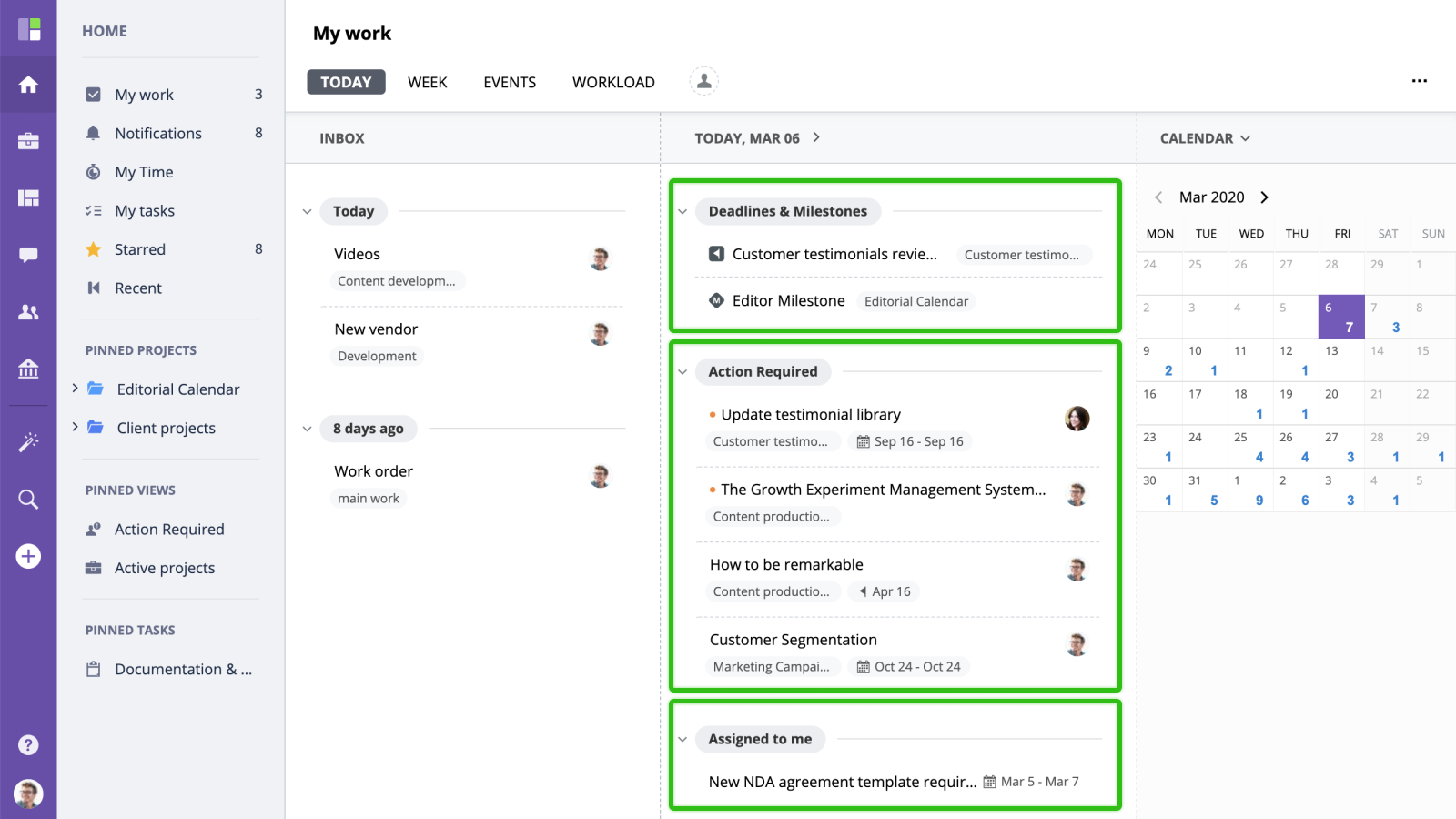 Action required - action required tasks scheduled to the current date
Assigned to me - assigned to you tasks with set start/end dates
Events - assigned milestones and task deadline
Use drag and drop to rearrange items within the current day or drop a card into the calendar on the right to reschedule to a different date.
Widgets
To switch between calendar and notes widgets, click the arrow on the right from the current widget name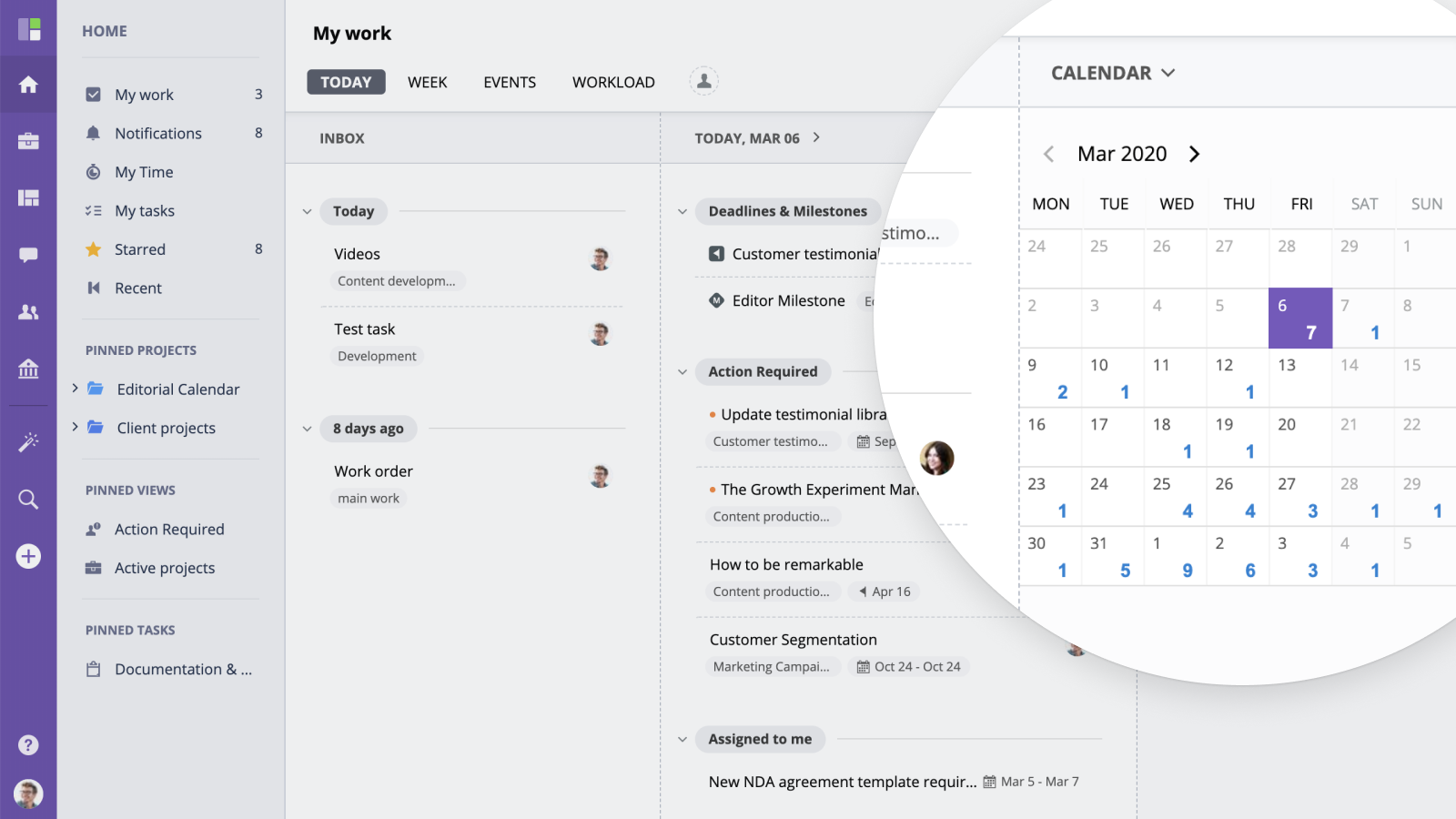 Calendar
The number inside the day shows the total number of work items planned for the date.
Click a day to quickly change the current day in the middle column.
Drag and drop into the calendar to schedule items for a specific date.
Quick Notes
The quick notes widget is very handy when you want to quickly take some notes or just create personal to do list without creating tasks. Just type in any content - all data in your notes will be saved automatically.