Week
The My Work Week view displays all work items that require your attention grouped in columns by date these items are scheduled for. It is great when you want to see and schedule upcoming week work schedule.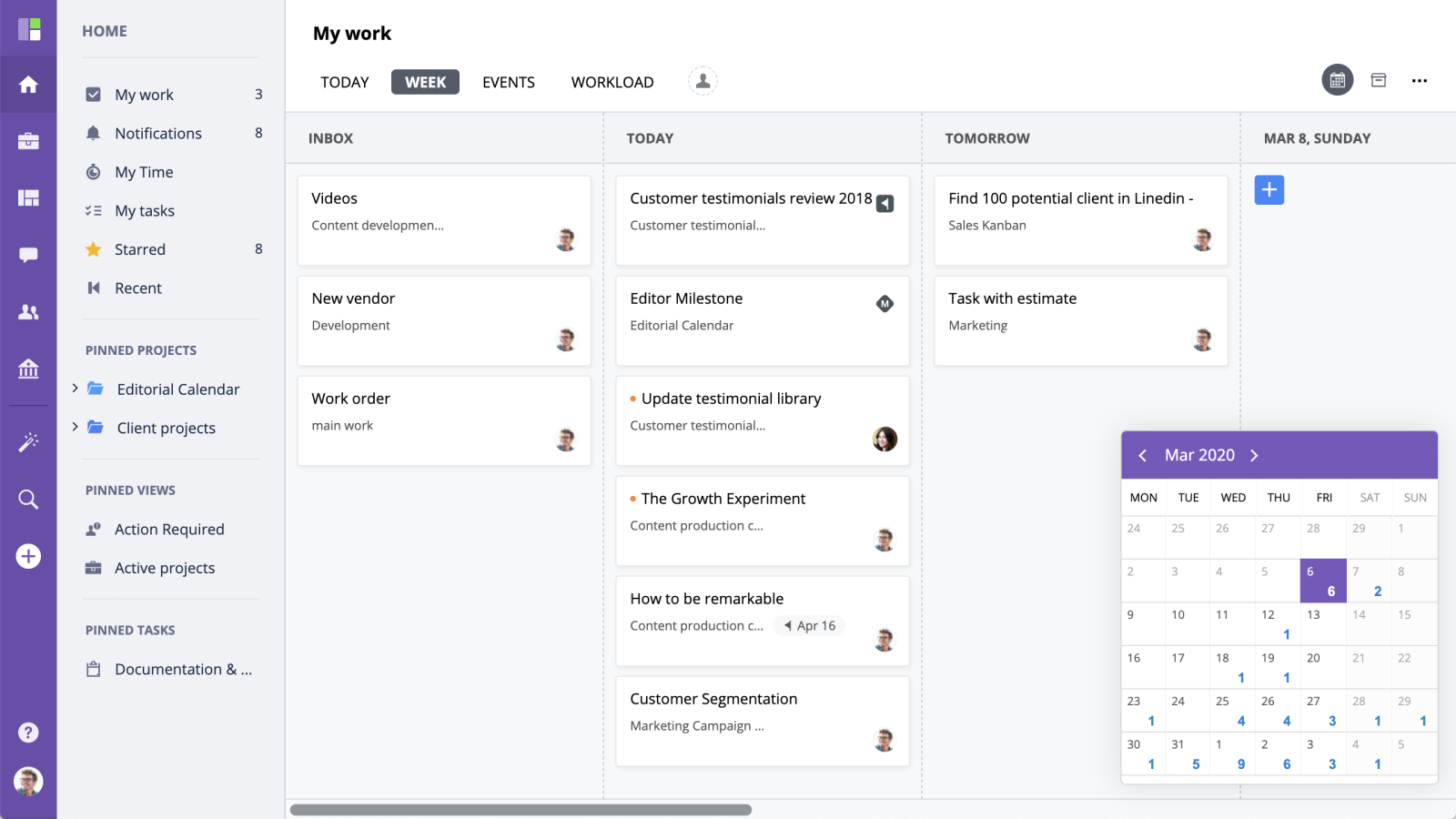 All new action required items will appear in the Inbox column. From here, you should either reply to a task (and set another Action Required user) or schedule it for a specific date.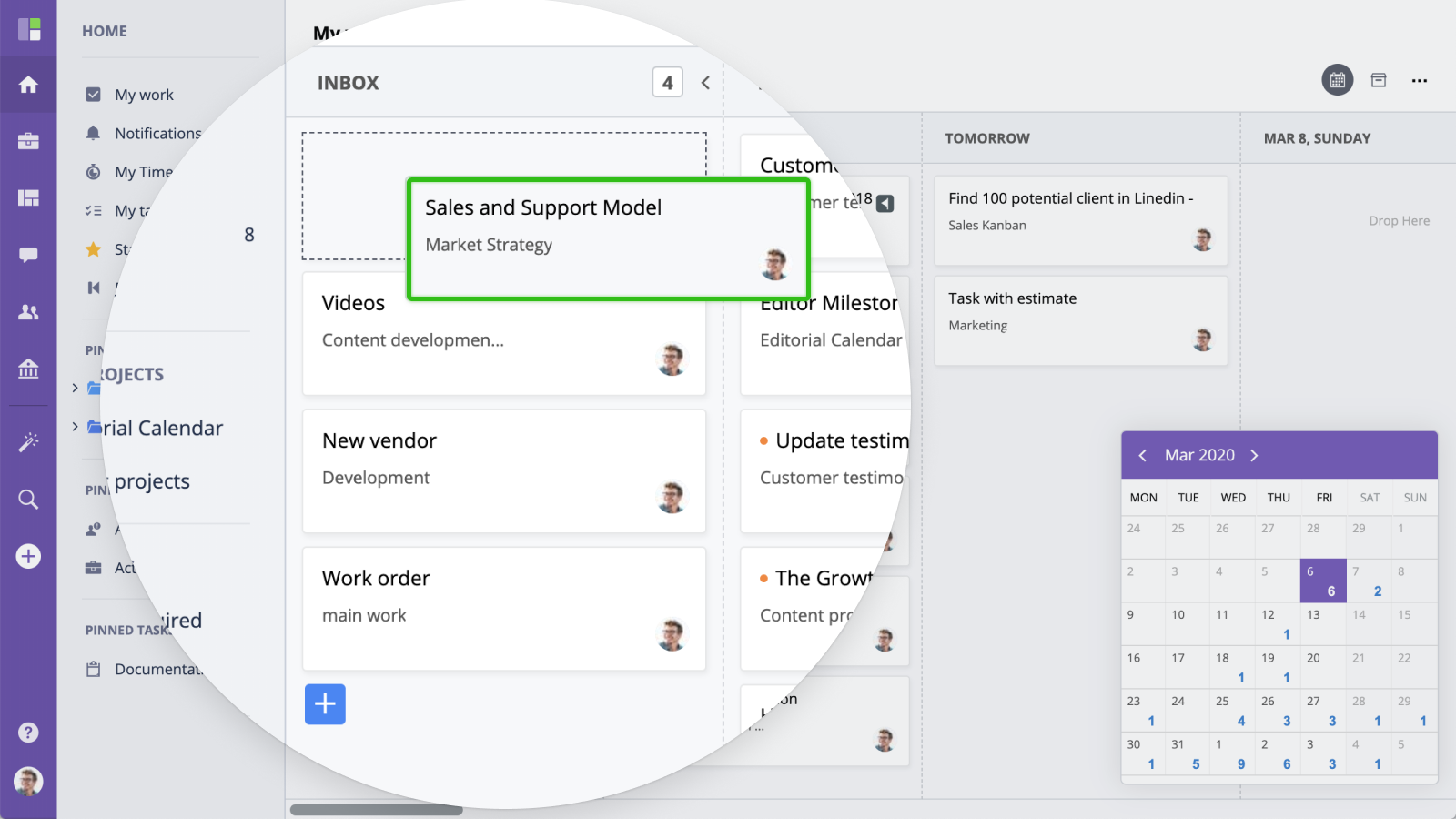 To hide (minimize) a particular column click the arrow button in the column header.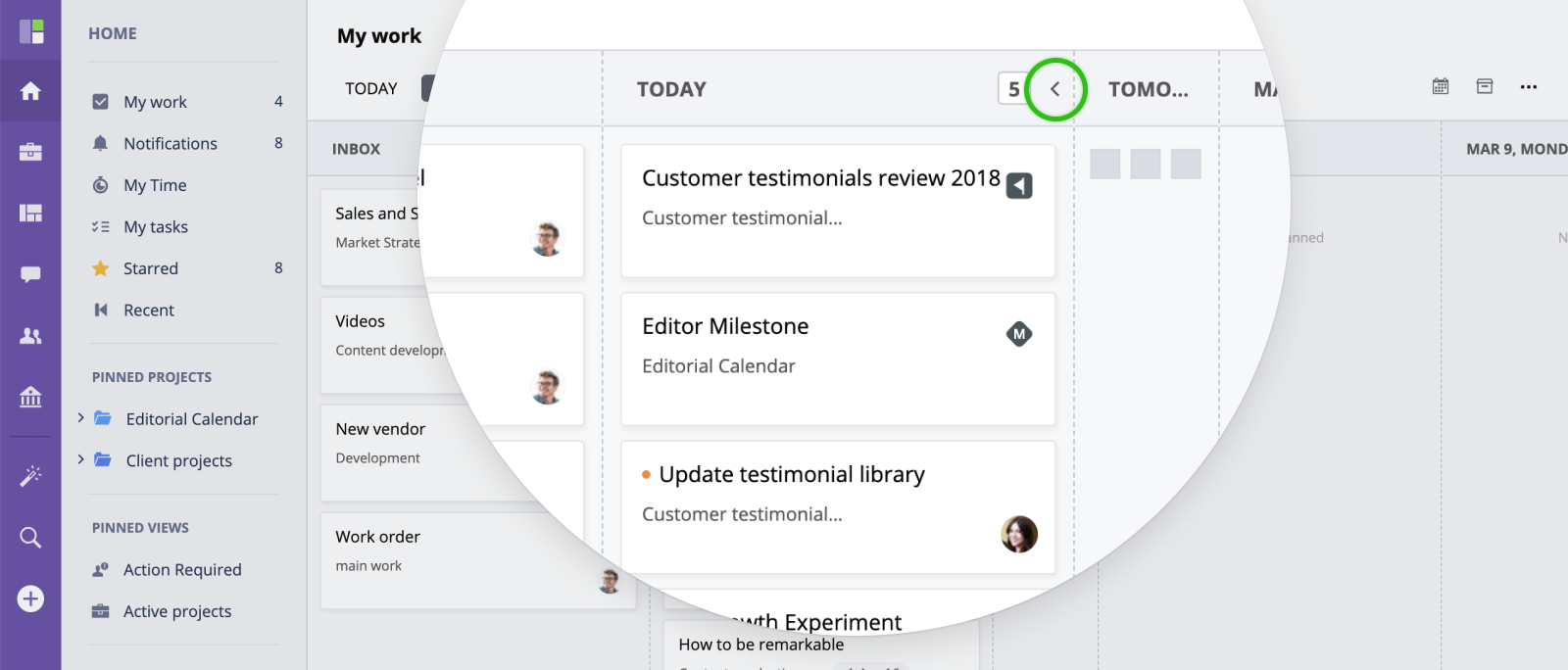 You can also drag and drop items into the calendar and click any calendar date to automatically scroll to the relevant date column. The number in each calendar cell represents the number of tasks/events planned for that date.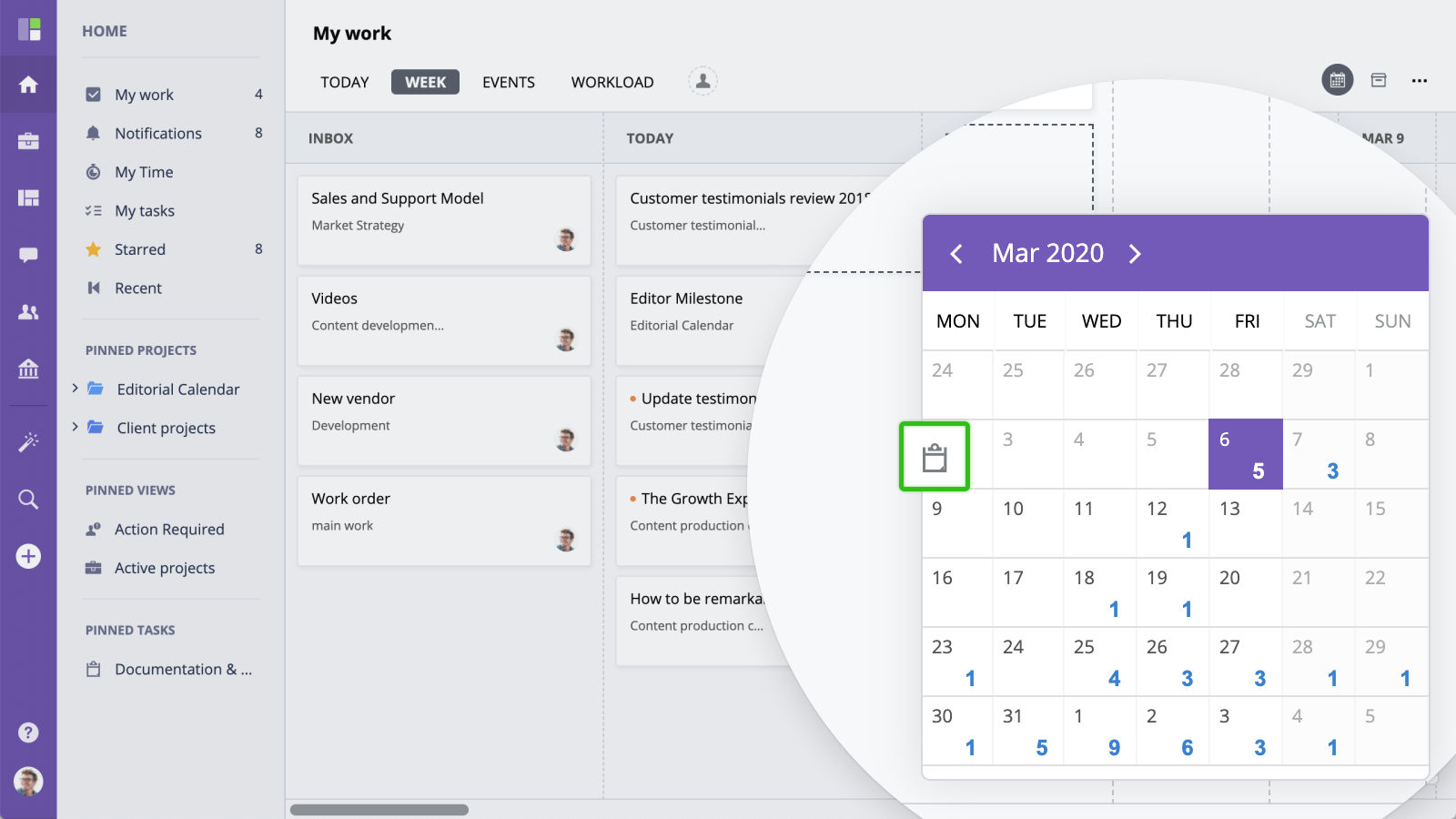 To hide/show tasks planned for Someday, click the Someday button.