Task Types
Overview
GoodDay comes with a number of predefined task types, e.g. Task, Issue, Idea, etc. Every task type has its own workflow, task icon, might come with specific custom fields, predefined templates, and more. Task types help organize your work items better and adjust the platform to your business processes and unique needs of various departments.
Task types allow showing just the right information to your users by assigning custom task types to specific folders and projects. For example, you can create task types "Content", "Campaign", and "Marketing request" and make them available only on all projects within the "Marketing" folder, while the "IT" department folder will have only IT-related task types within it.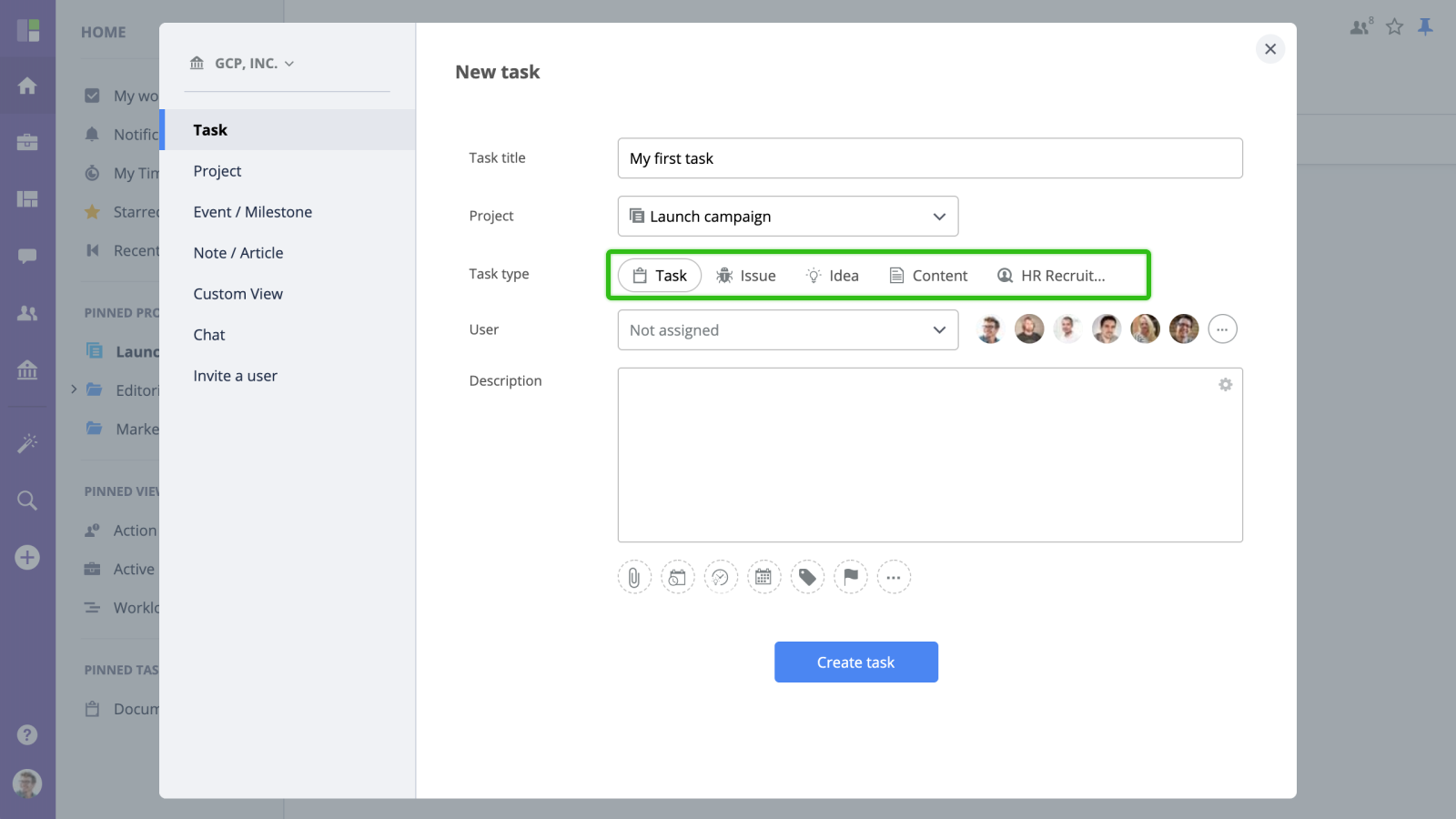 Managing Task Types
To create a new task type or manage the existing ones, go to Organization Settings → Task Types. Find out more about the available settings and options here.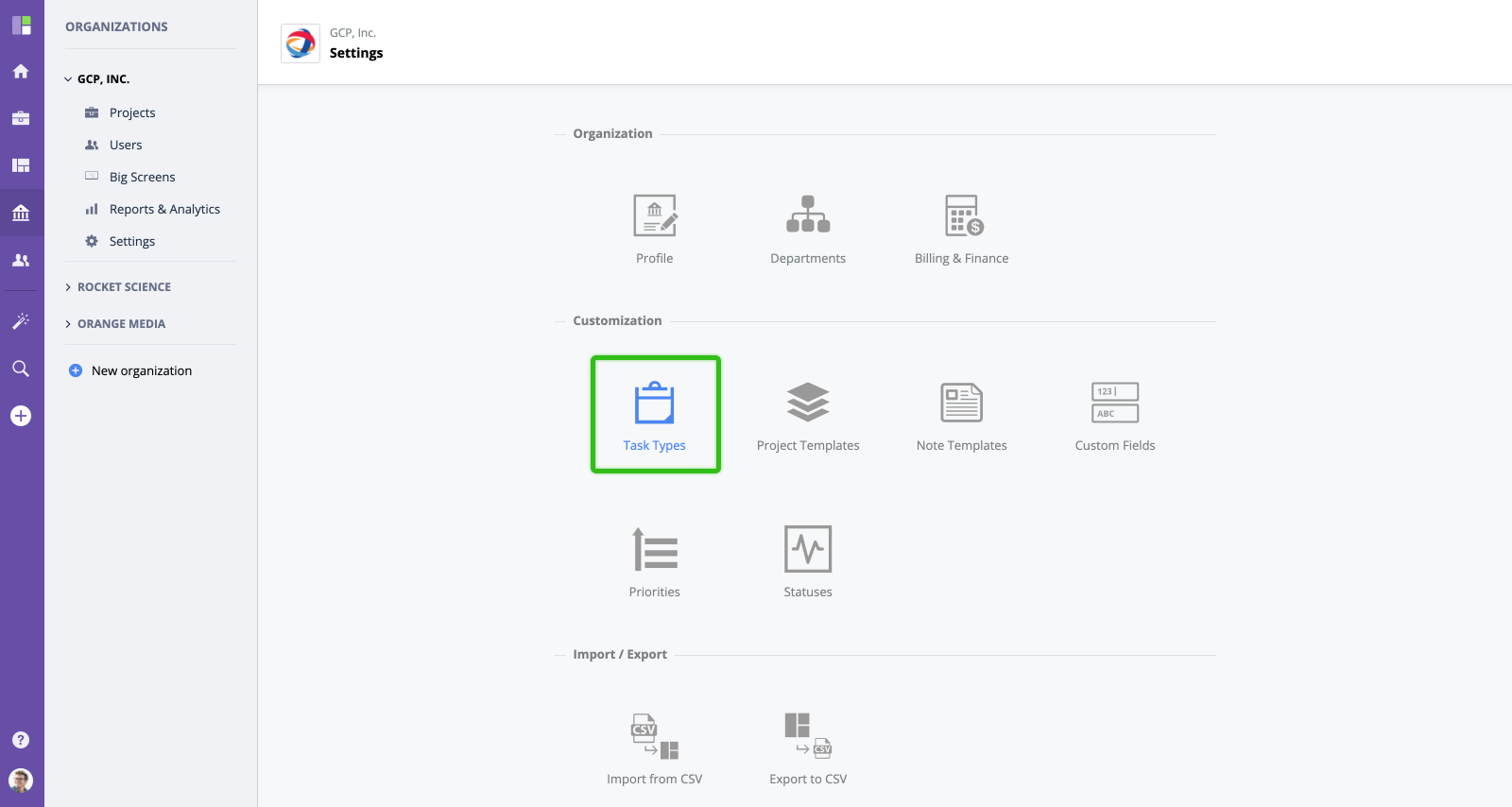 Assigning Task Types to a Folder/Project
You can assign a specific task type or a set of task types to a specific folder or a project in the Project's General Settings. You can learn more about this here.