Recurring tasks
Creating task recurrence
To easily create tasks that repeat at regular time intervals, open a task you want to make recurring, click more and select the "Make recurring" option from the menu.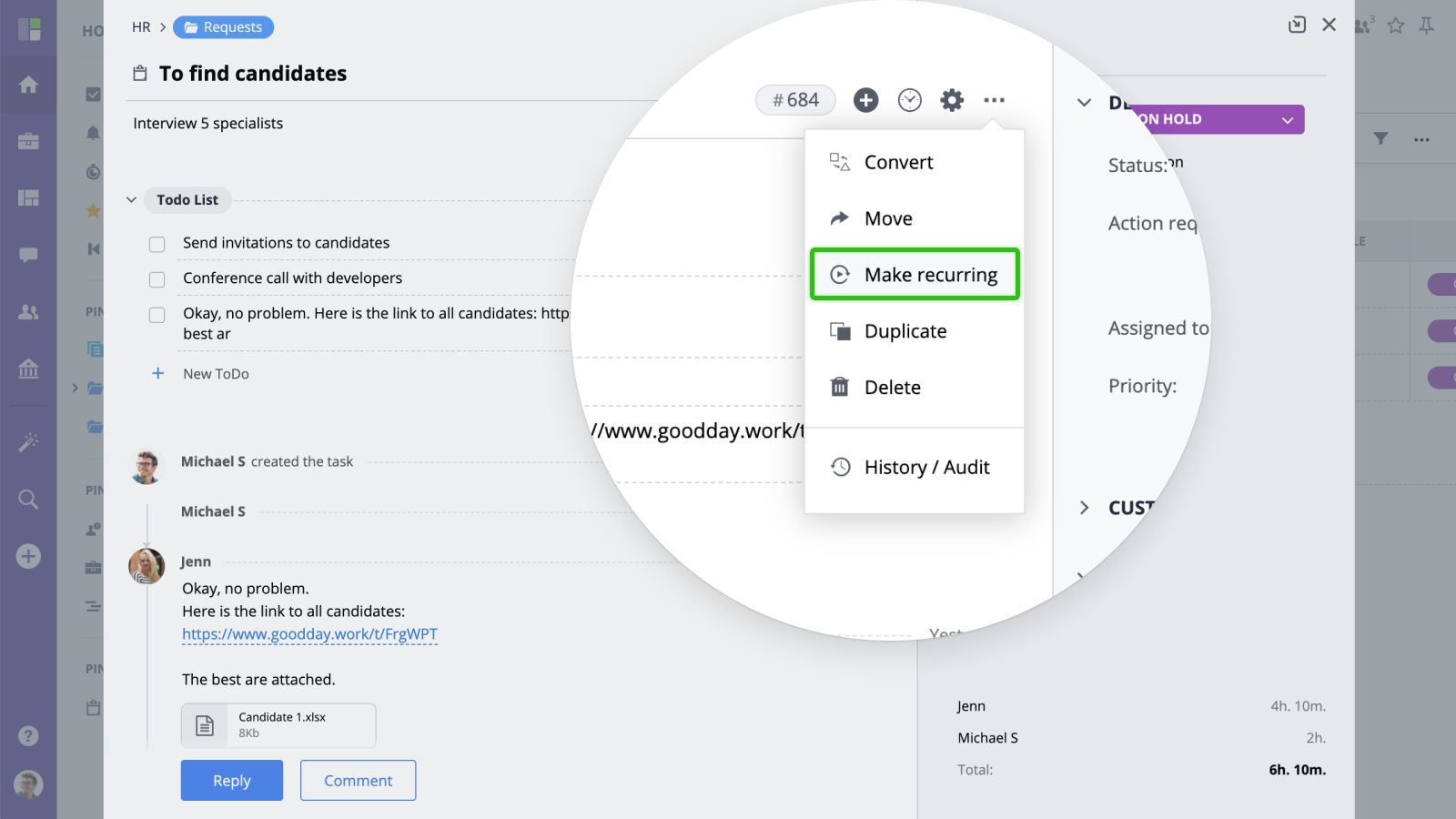 Select the frequency, repeat schedule, start and end dates, the number of tasks you want to create upfront, and click "Submit" to save.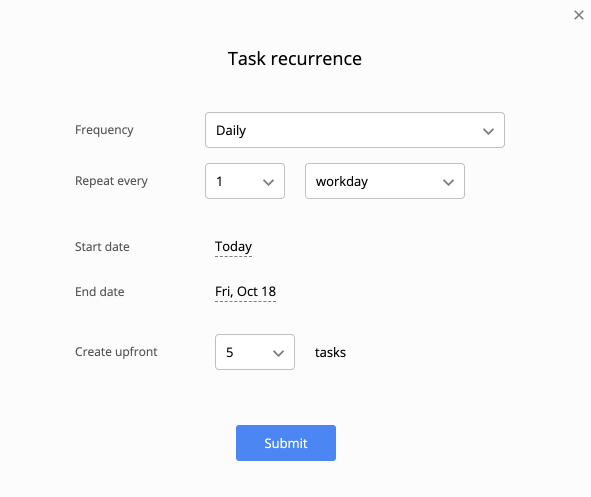 Frequency field can be set to daily, monthly, or weekly.
Repeat every specifies the recurrence pattern within the selected frequency option.
Start date indicates the date for which the first task in the sequence will be scheduled.
End date allows you to specify when the recurrence should automatically stop.
Create upfront allows you to specify the number of recurring tasks users can see in Task List or on the Timeline. This value should be between 1 and 30 range.
Editing / Canceling recurrence
To edit task recurrence options click "Recurrence" icon, edit the settings and submit to save.

To cancel the recurrence, click "Cancel recurrence". When you cancel a recurrence, the system will delete all future (upcoming) instances of the task.