Project Structure
Overview
GoodDay supports unlimited levels of tree-like nesting to organize your projects and workfolders. This gives you full freedom in the way you structure your organization's work.
Setting up the project/folder structure is an important step as this will impact everyone within the organization, so make sure that your project hierarchy is:
Well organized - it should be easy to find things and the structure should feel "native" to your real-life work process flows. By default, we recommend taking the "functional" approach to naming workfolders.
Easy to scale - when you add new projects/teams/etc. in the future, your structure should not require significant changes.
Here are a few standard approaches to how you can organize your work within GoodDay.
To organize your project structure, we recommend using "All Projects" view which you can access from Organizations → Organization name → Projects or by scrolling to the bottom of your project list in the left menu and clicking "All projects".
Multi-Department Organization
Make the departments define your top level workfolders to organize internal projects for each department and reserve cross-departmental folders for organizing projects at the organizational level.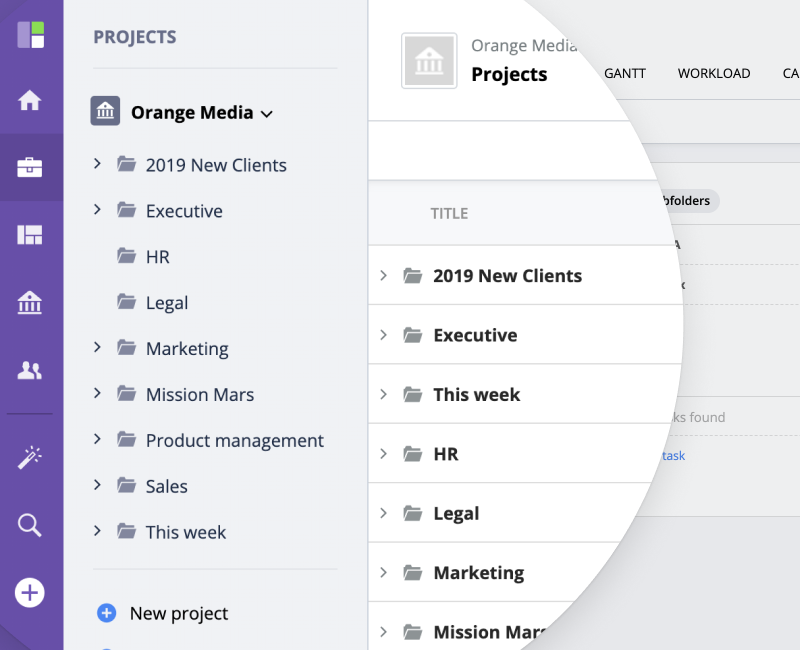 Multiple Products
If you work on multiple products, it's common to group your work by product.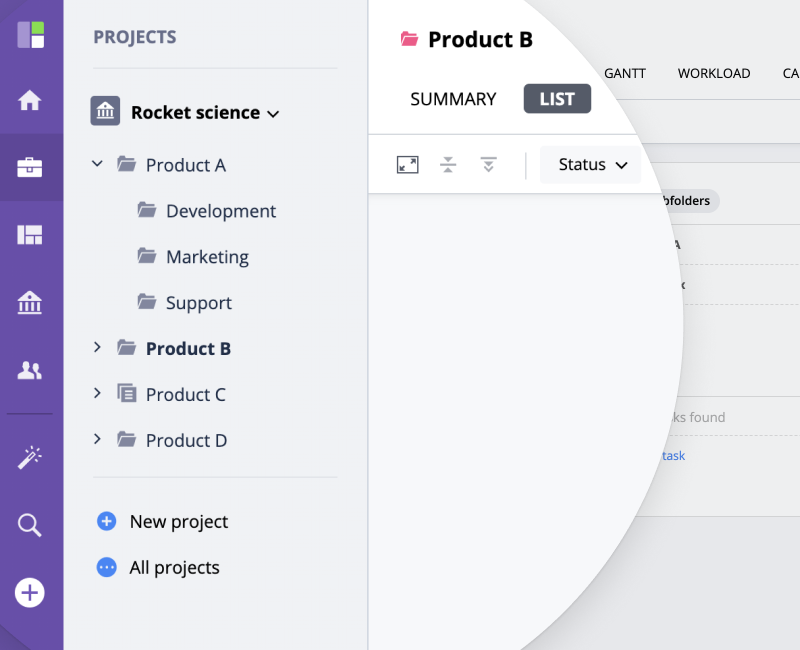 Project-Based
If the bulk of your work is project-based, think of grouping your projects by client, project owner/manager, or by project type.