Assigned to Me
Assigned to Me view displays all tasks that have been assigned to you, i.e. a full list of work items you are responsible for.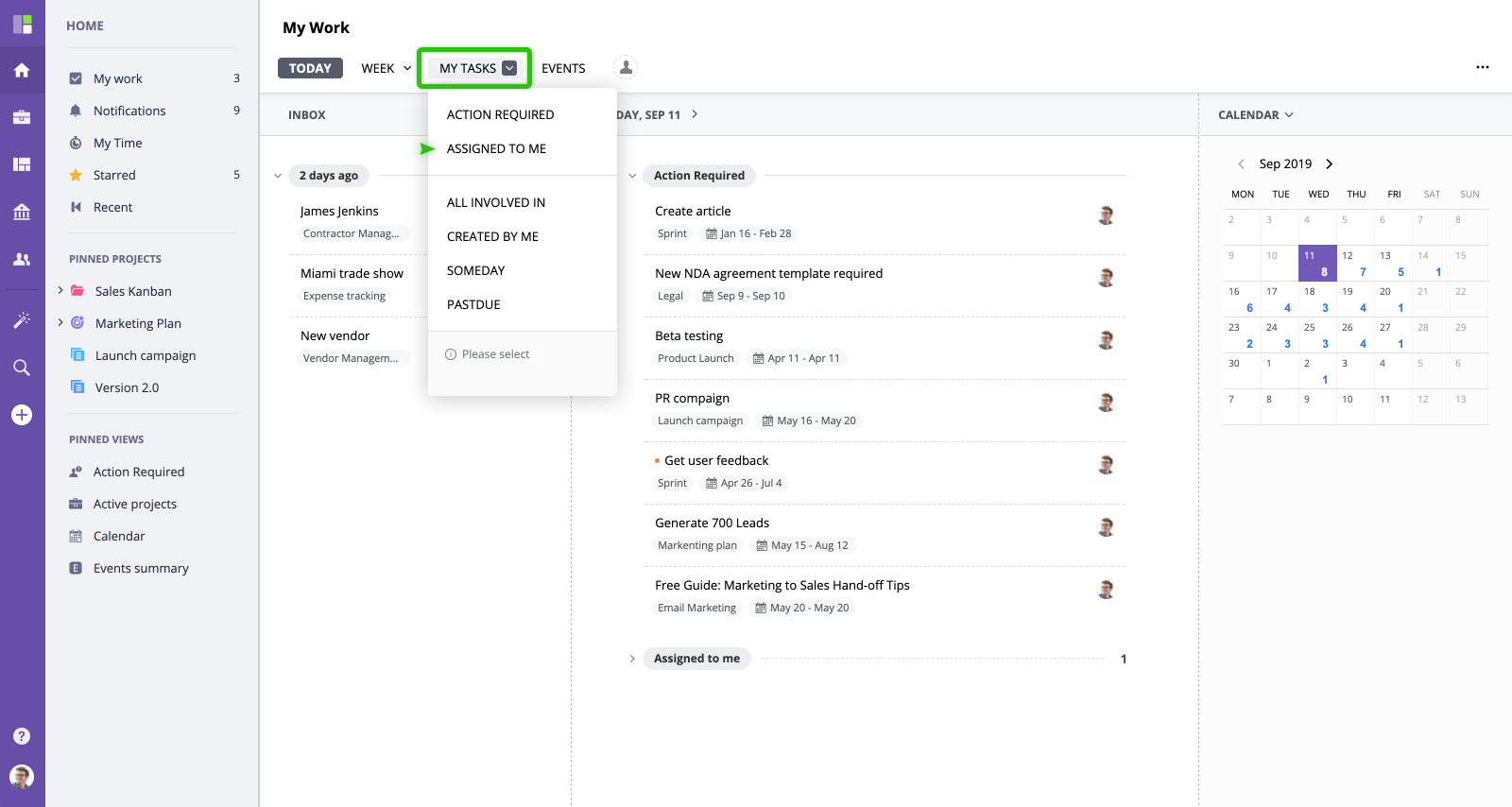 Here you can see task name, folder/project, current Action Required user, and schedule date. Txt - можете кастомизировать колонки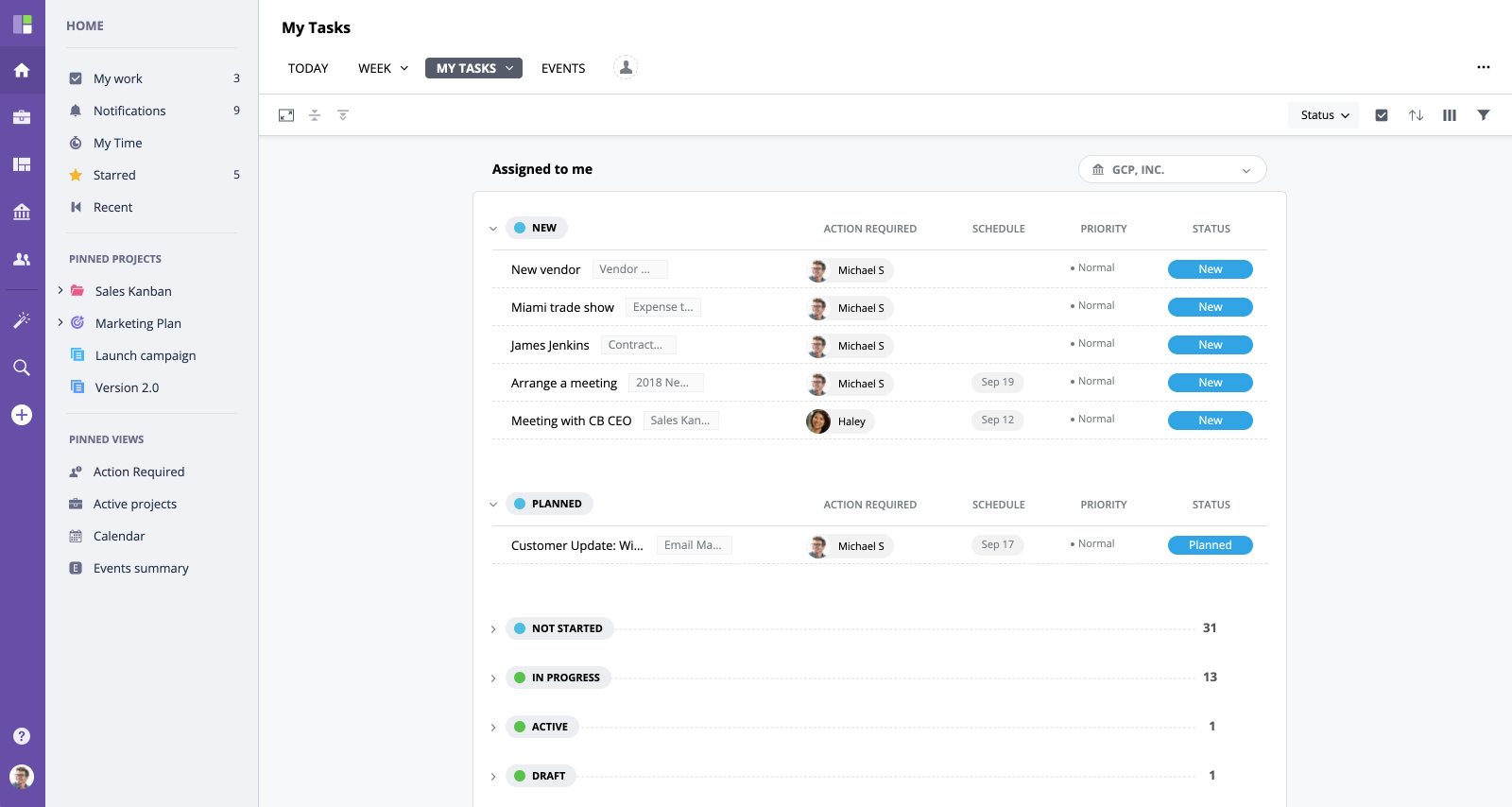 Txt - вы можете менять способ группировки тасков . Выбирать сразу несколько тасков - . Сортировать . Показывать/прятать колонки которые важны вам. . И фильтровать .