My Work
My Work is one of the most important screens in GoodDay. It gives a clear picture of all relevant work items and allows scheduling, planning, creating, and prioritizing items with a few clicks.
How To Access
By default, My Work is the first screen you see after logging in to GoodDay. To access My Work from anywhere, click My Work in your main navigation menu.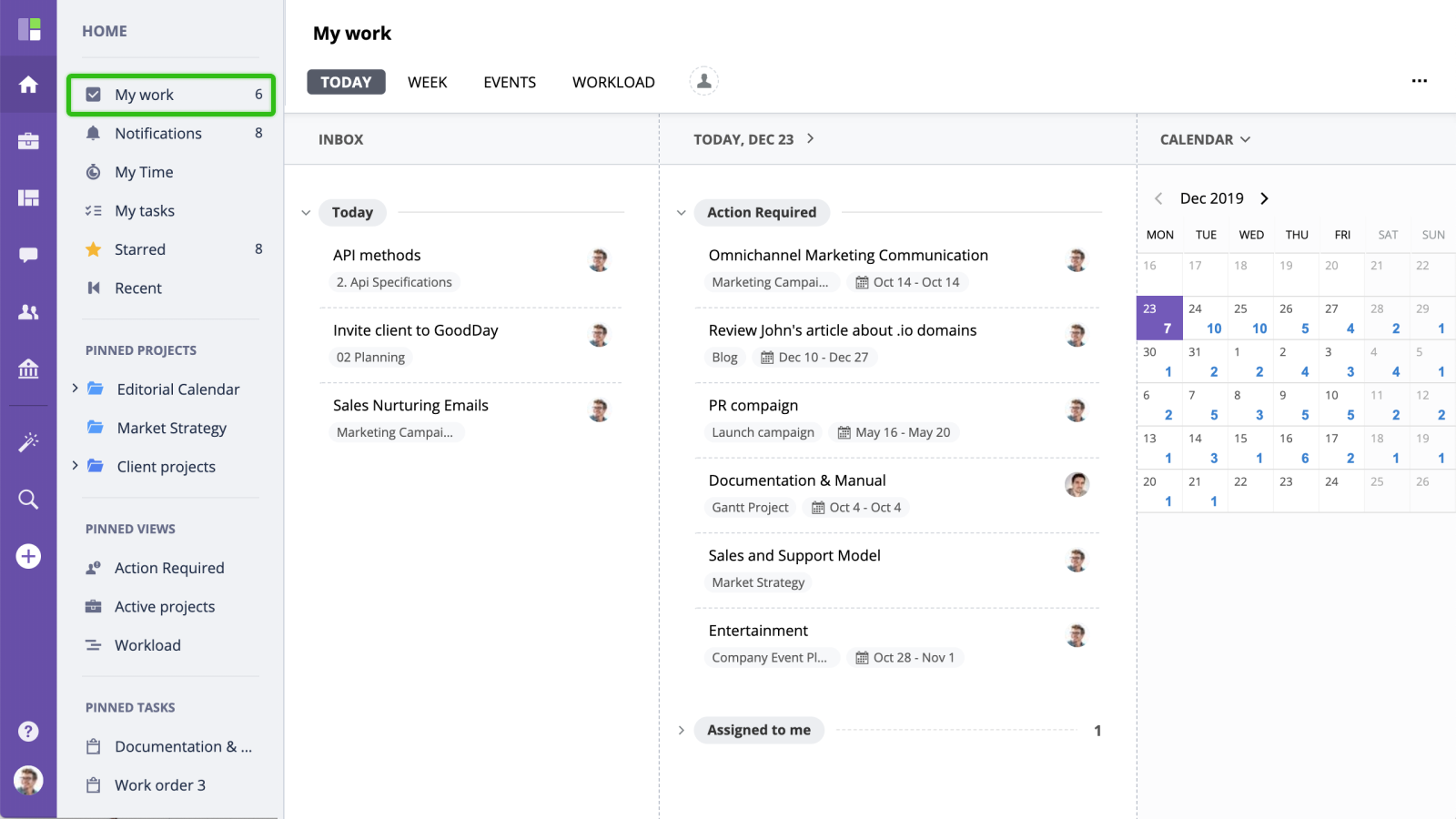 Views
My work comes with 3 views:
Action required

- displays all tasks that require you to act on them to move work forward. Learn more.

Assigned to me

- shows all tasks, projects, and events assigned to you, i.e. the items you are responsible for. Learn more.

All involved in

- all tasks and events you have been added to. Learn more.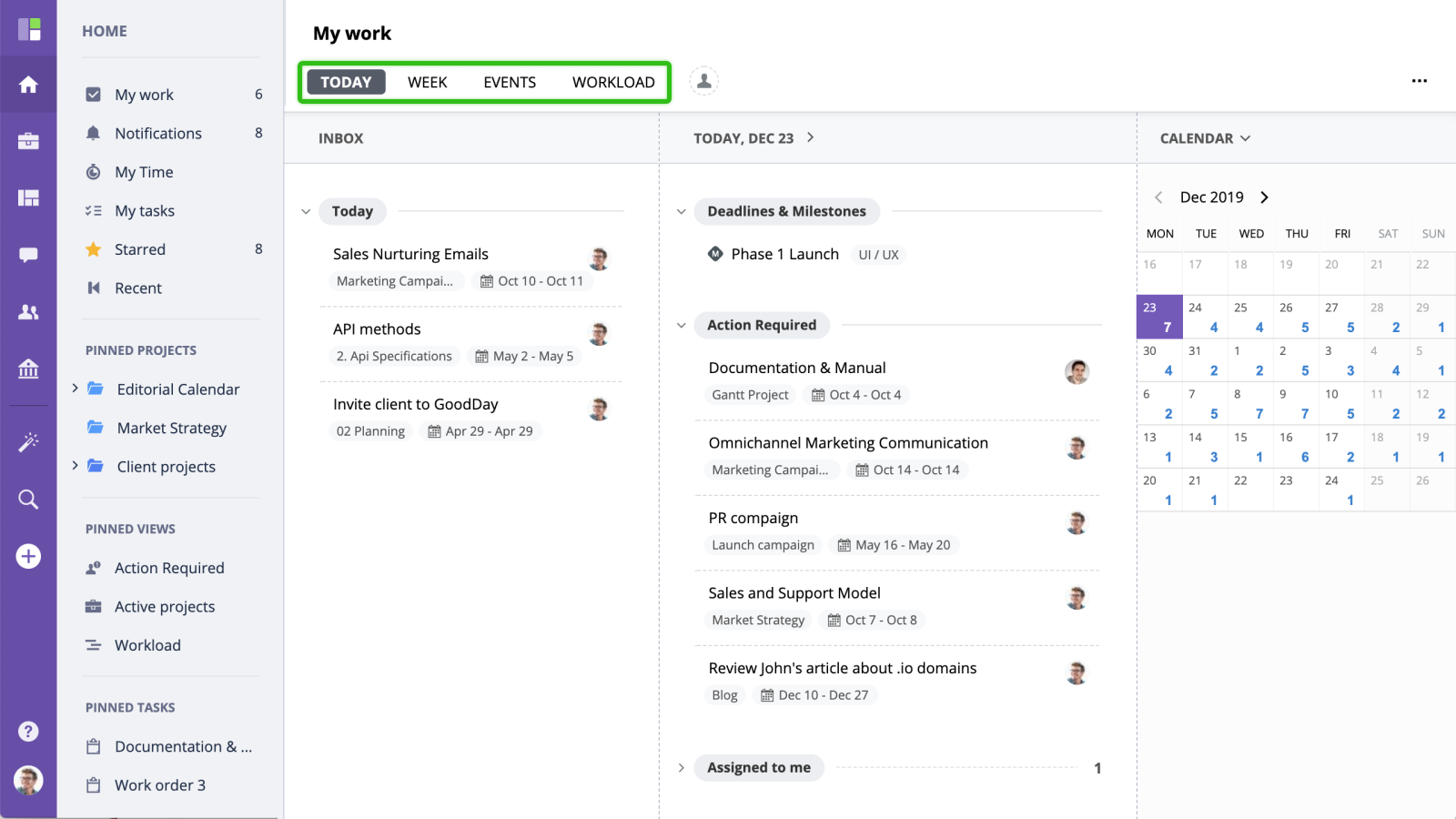 The default view is Action Required, and it can be viewed as a Board or as a List.
View For
Another great feature of My Work screen is the ability to access other company users' My Work screens by enabling our unique "View For" panel. You can learn more about this feature here.