Recurring Tasks
To easily create tasks that repeat at regular time intervals, open a task you want to make recurring, click more and select "Make recurring" option from the menu.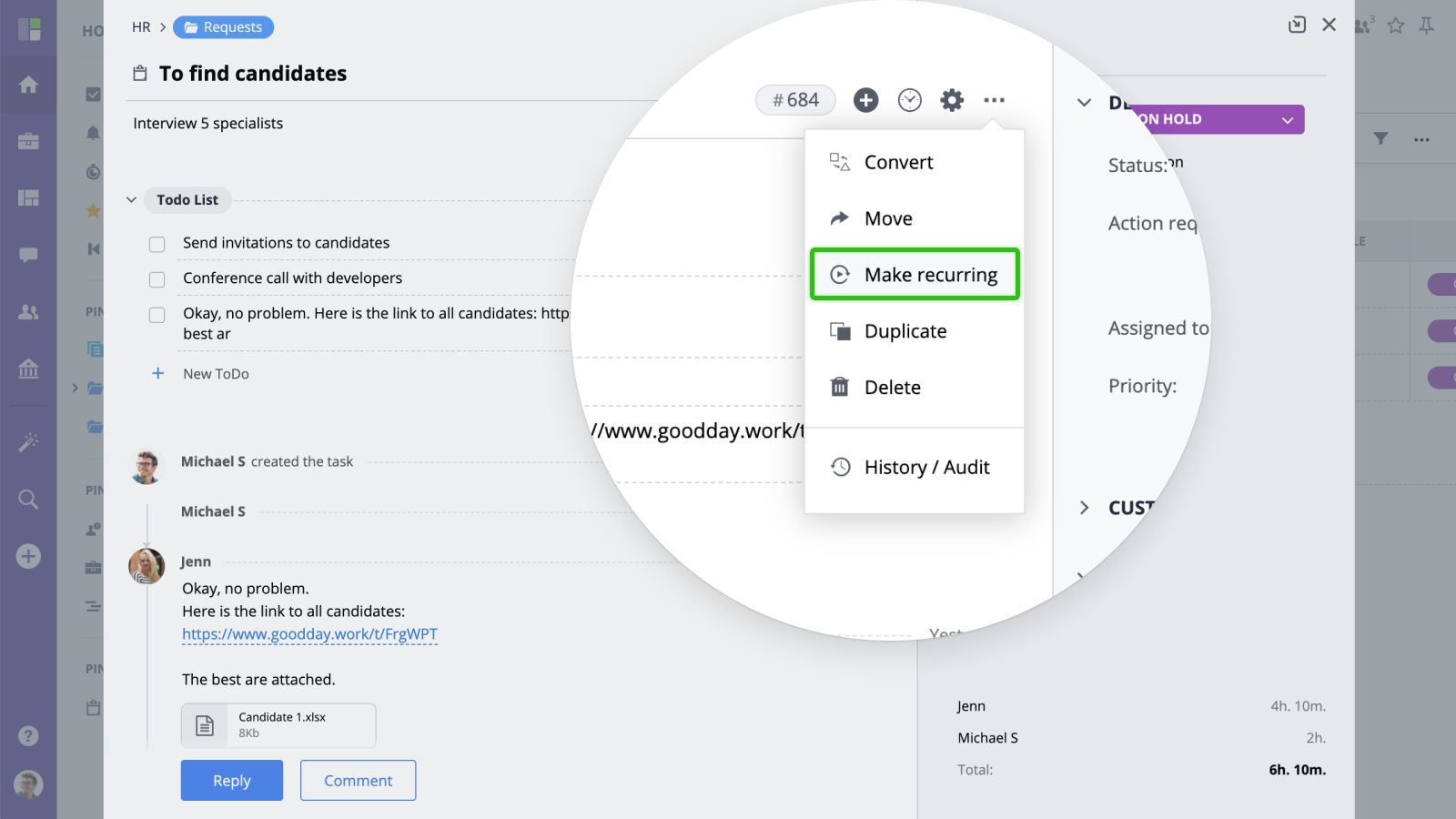 Select the frequency, repeat schedule, start and end dates, the number of tasks you want to create upfront, and click "Submit" to save.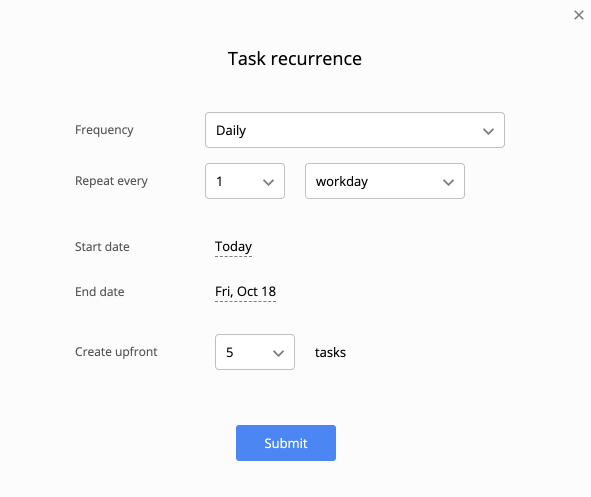 Frequency field can be set to daily, monthly, or weekly.
Repeat every specifies the recurrence pattern within the selected frequency option.
Start date indicates the date for which the first task in the sequence will be scheduled.
End date allows you to specify when the recurrence should automatically stop.
Create upfront allows you to specify the number of recurring tasks users can see in Task List or on the Timeline. This value should be between 1 and 30 range.
Let's create a recurring task that has to be scheduled for every Monday and Wednesday until the end of the year.
To do so, set frequency to "Weekly", select "Every week" from the Repeat Every menu, and specify Monday and Wednesday as the weekdays. Set "Tomorrow" as a start date and Dec 31 as the end date. To prevent flooding the project task list with a lot of recurring tasks set "Create upfront" to 5 tasks, so users see only 5 upcoming recurring tasks at any point in time. You are done. Now the Assigned To user will receive a new task in their inbox every Monday and Wednesday.