Organization Settings
To access Organization Settings, select an organization from the main menu and switch to "Settings" in the Organization menu: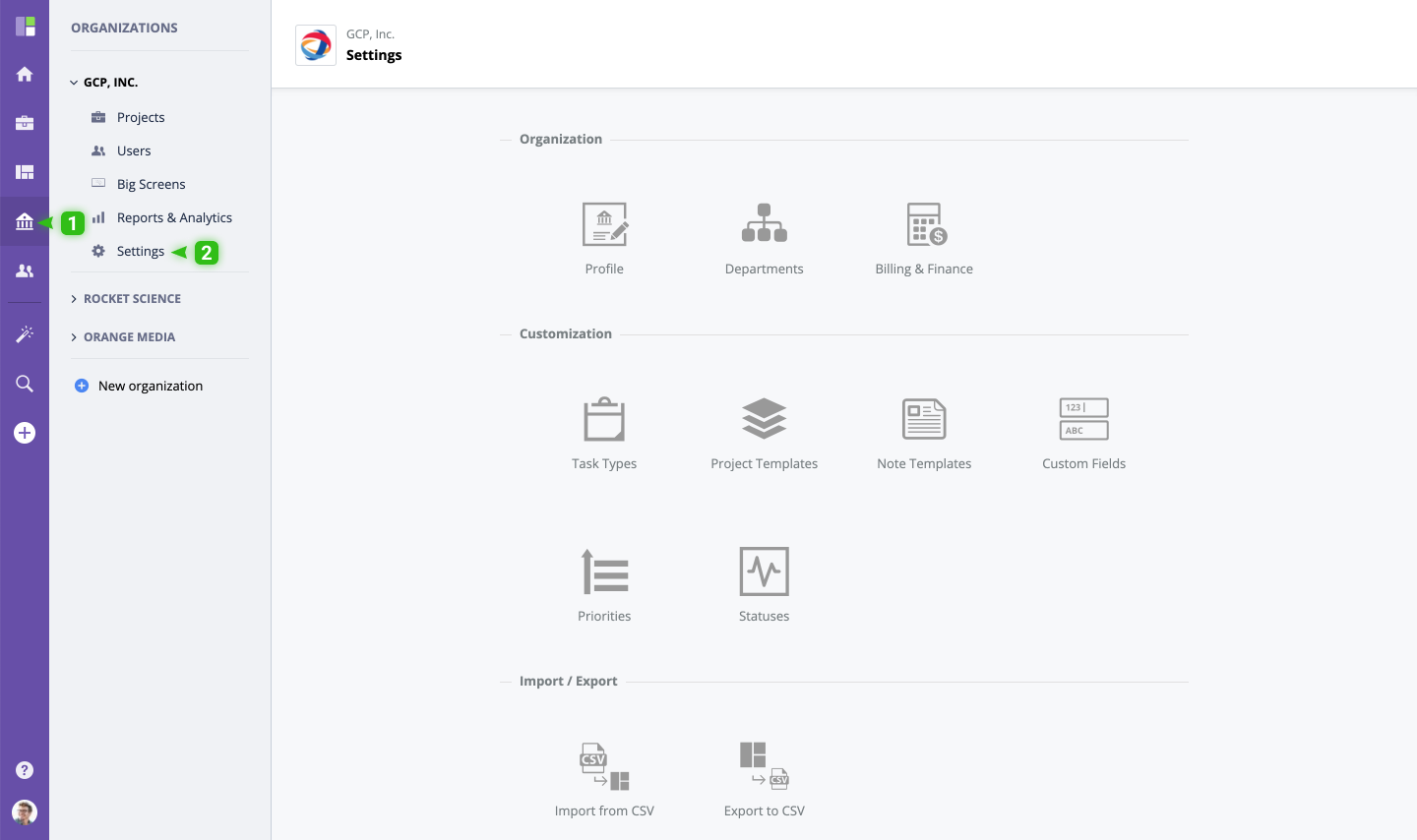 General Settings
Profile - Here you can rename your organization and edit its profile.
Departments - Allows you to manage your organization's departments. Learn more.
Customization
Import/Export
Import from CSV - Use to import tasks and projects from 3rd party applications such as Excel. Learn more.
Export to CSV - Export your company data such as projects, tasks, time reports, etc. into Excel/CSV format. Learn more.
Other
Integrations - Manage 3rd party app integrations and settings. Learn more.
Administration - Manage your organization's GoodDay account. Learn more.
Plan & Subscription - Manage your organization's GoodDay license and subscriptions. Learn more.