Priorities
You can customize priorities and their labels for your organization. For example, instead of the default available priorities, Low - Normal - High, you can have a more granular list, e.g. Lowest - Low - Normal - High - ASAP. You can set up to 10 custom priorities plus 2 special priorities: Blocker & Emergency (you can customize their labels as well).
To access the priorities management screen, go to Organization → Settings and click Priorities button: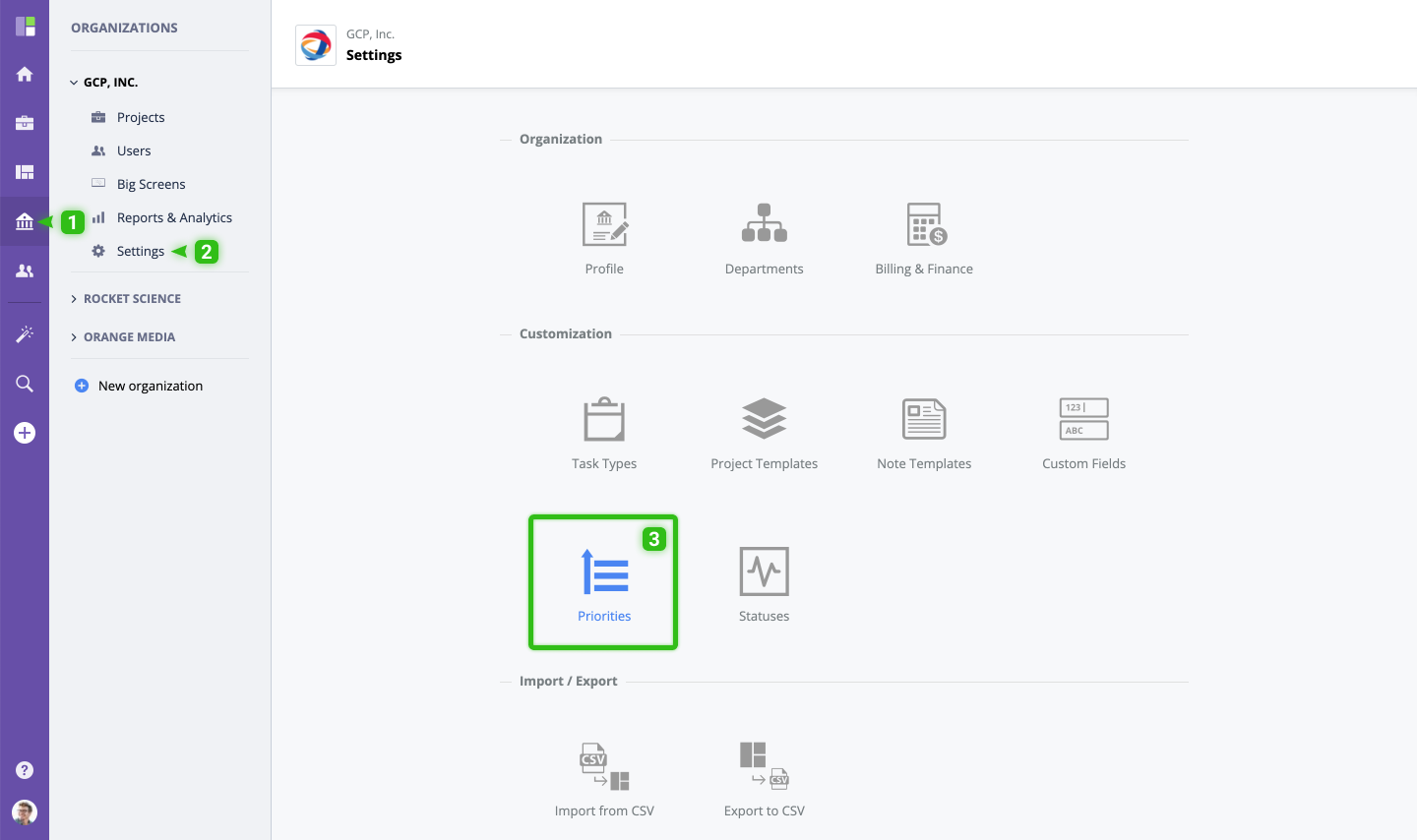 Managing Priorities
To rename, simply edit the priority label.
To add a new priority, enter its name into an empty slot.
If you want to delete, leave the priority label blank.
Please note that you cannot delete the default priority or the system priority (blocker, emergency).