Overview
GoodDay allows you to enable multiple 3rd party integrations which can make your day-to-day work easier and more productive. Available integrations include the G Suite, Google Drive, Google Calendar, Gmail, Email, Dropbox, Box, and Slack. All these integrations can be enabled in the Integrations Settings of your organization.
How to Enable Integrations
To enable a 3rd party application integration:
Select your organization
Go to Settings
Choose Integrations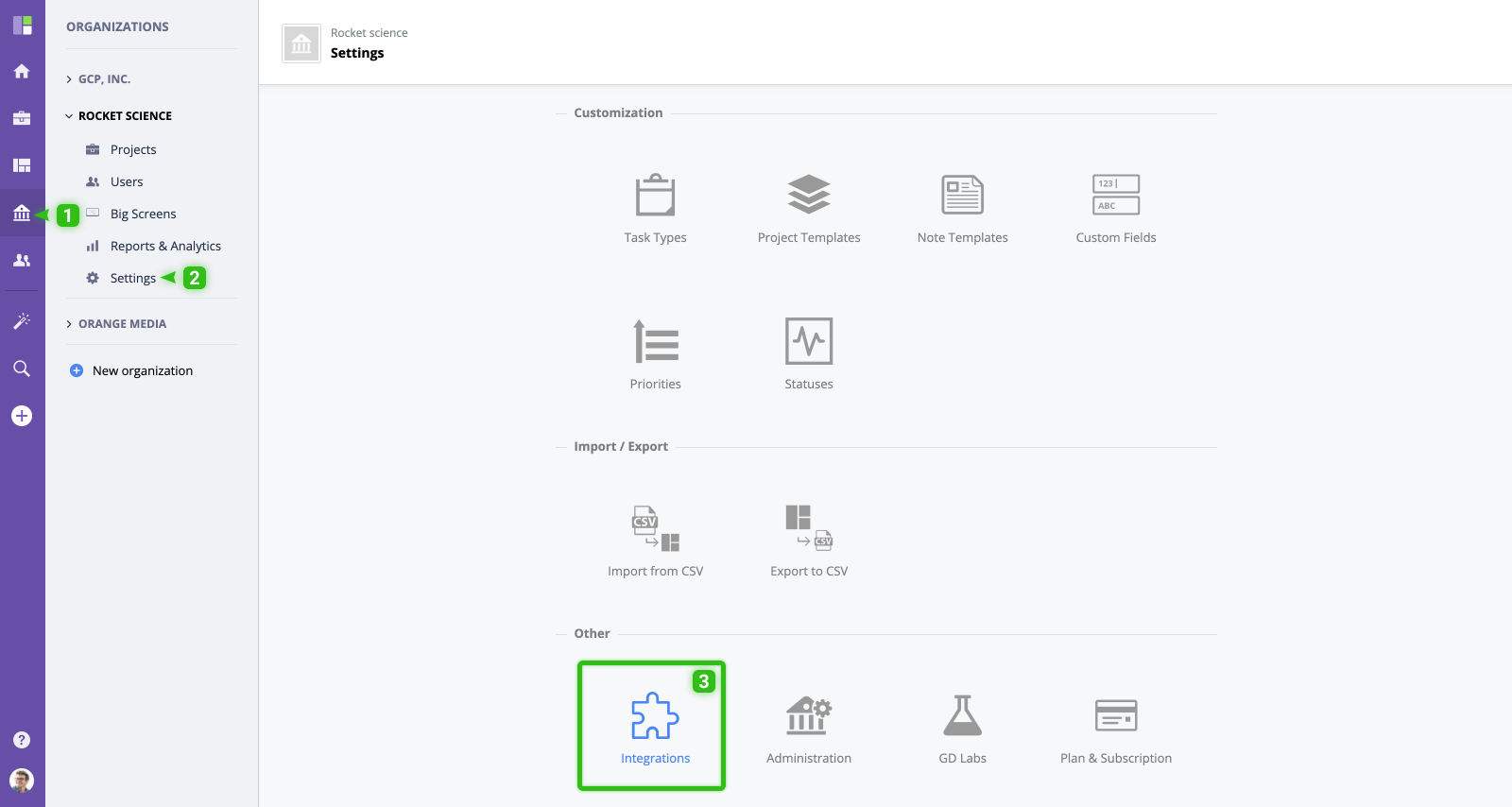 Here you will see the list of all available integrations.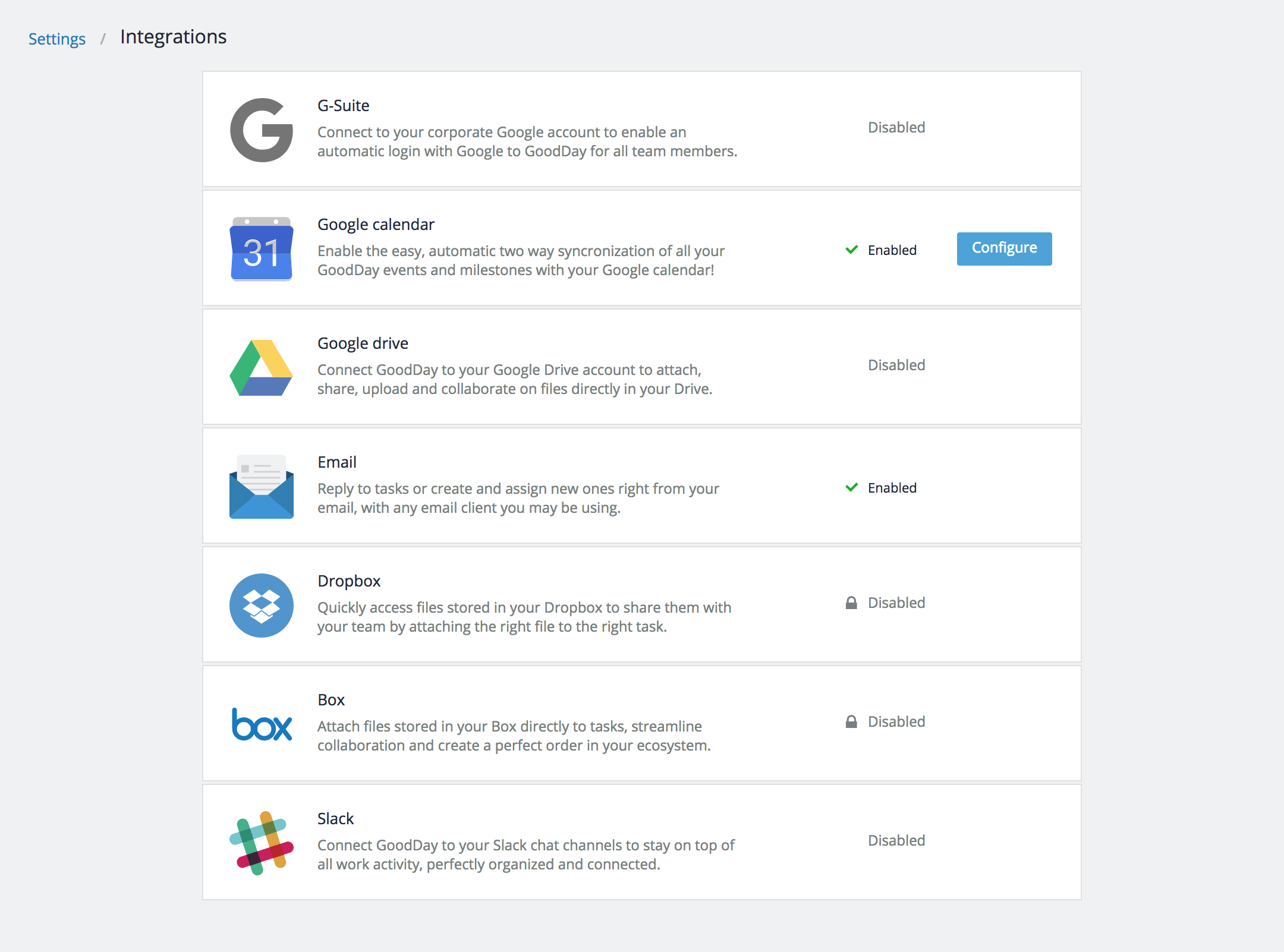 Dropbox, Box, and Slack integrations are only available for GoodDay Pro accounts.