Overview
G Suite is a package of services provided by Google that include services such as Gmail, Hangouts, Calendar, Google Drive, and more. To integrate GoodDay with G Suite, you should have or create a G Suite corporate account. To learn more about G Suite visit https://workspace.google.com/ .
Once you enable G Suite GoodDay integration, all your current G Suite users will be able to authorize and join your GoodDay organization automatically through Google's single sign-on service.
Enabling Integration
To enable G-Suite integration, go to Organization settings - integrations and click to enable G-Suite.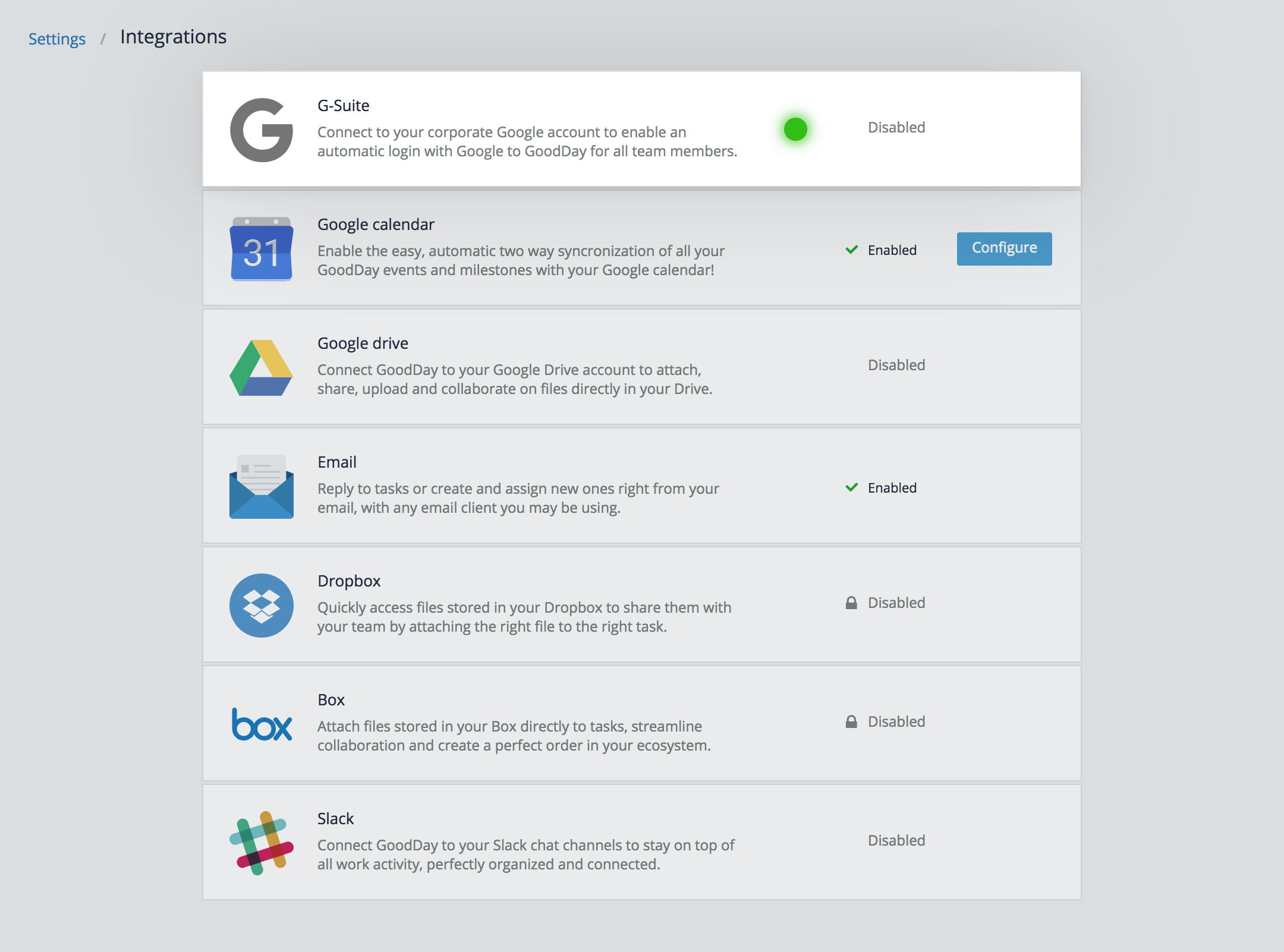 Then click Install Now.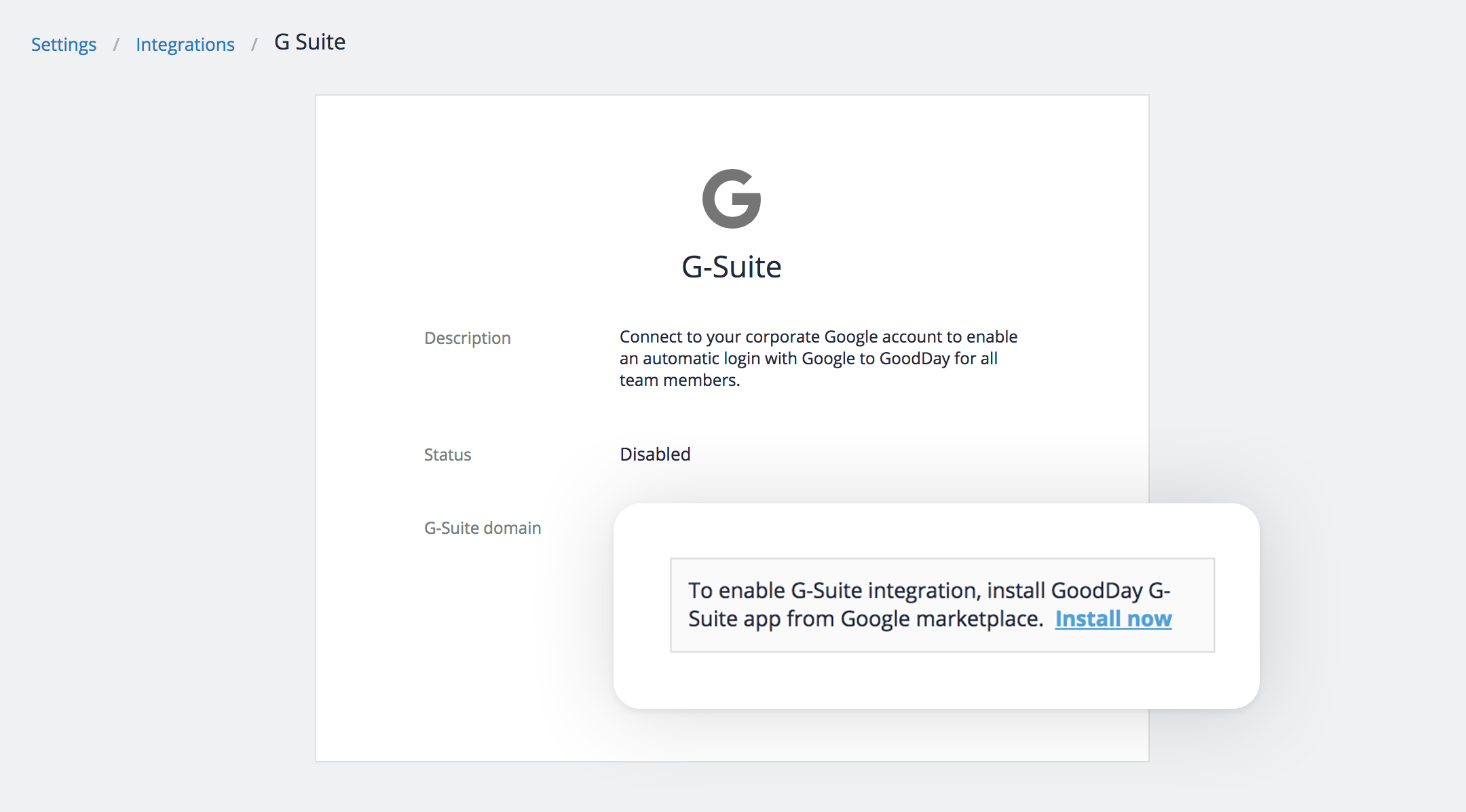 You will be redirected to Google marketplace. Click Install and follow the instructions provided by Google.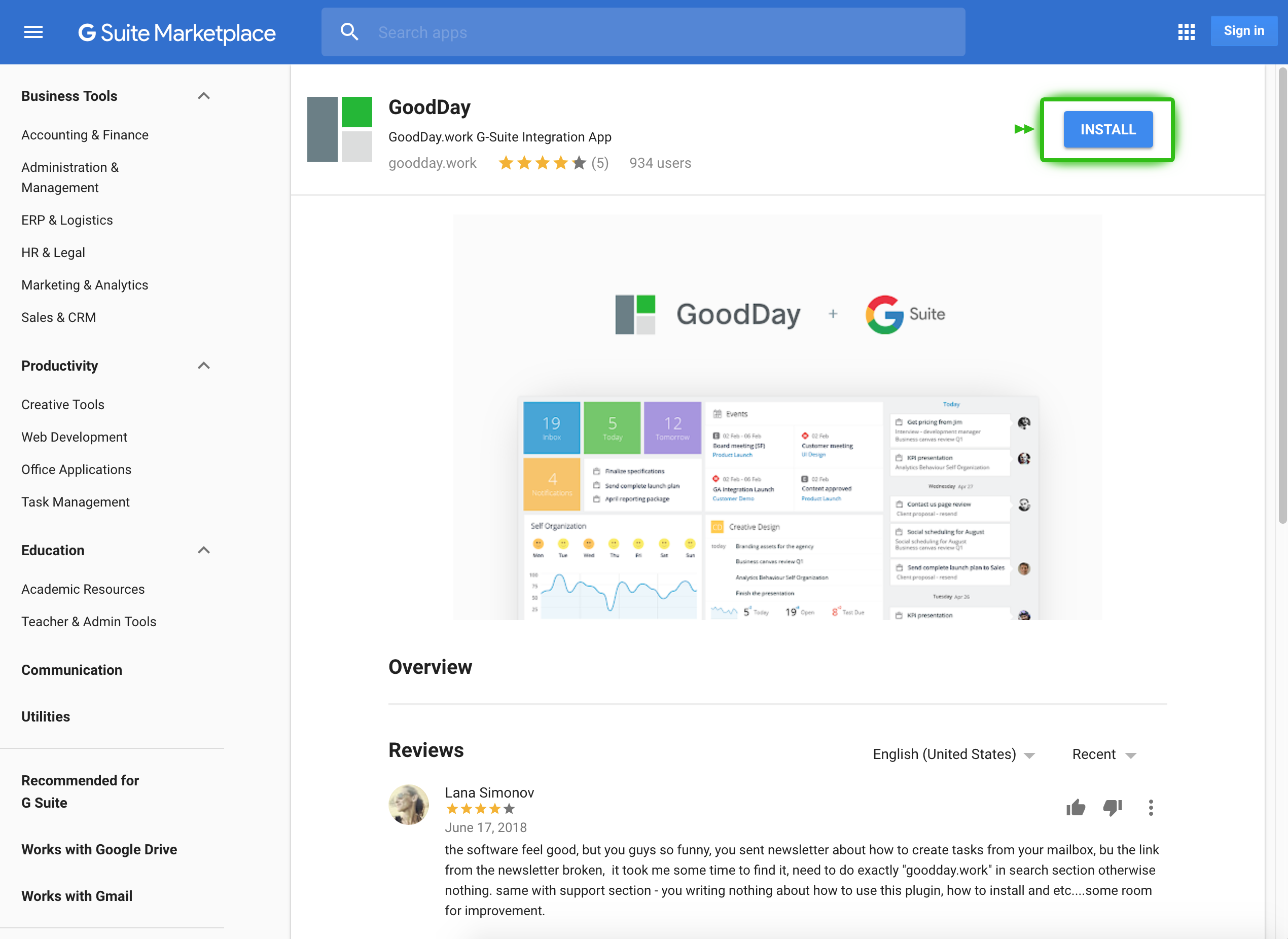 When this step is completed, refresh GoodDay.