Overview
By connecting Slack and GoodDay, you'll be able to get instant notifications and updates in Slack about what's happening with your projects and tasks and improve your overall productivity. You will also be able to create and assign new tasks in GoodDay right from Slack.
GoodDay and Slack integration is only available for Pro accounts.
How It Works
After enabling Slack integration, you will receive all important project notifications and task updates right in your Slack project channels. After integrating Slack with GoodDay, select a Slack channel where you want to see the project notifications.
Enabling Slack Integration
Go to your organization settings → Integrations and click enable Slack.

Sign in to your Slack workspace or choose the workspace if you are already signed in.

Grant GoodDay authorization to post to your Slack channels.
Slack integration has been enabled. Close this window and refresh GoodDay in your browser.
Enabling Slack Notification
Go to Integration Settings and connect your projects to the existing Slack channel to receive all project updates right in your channel.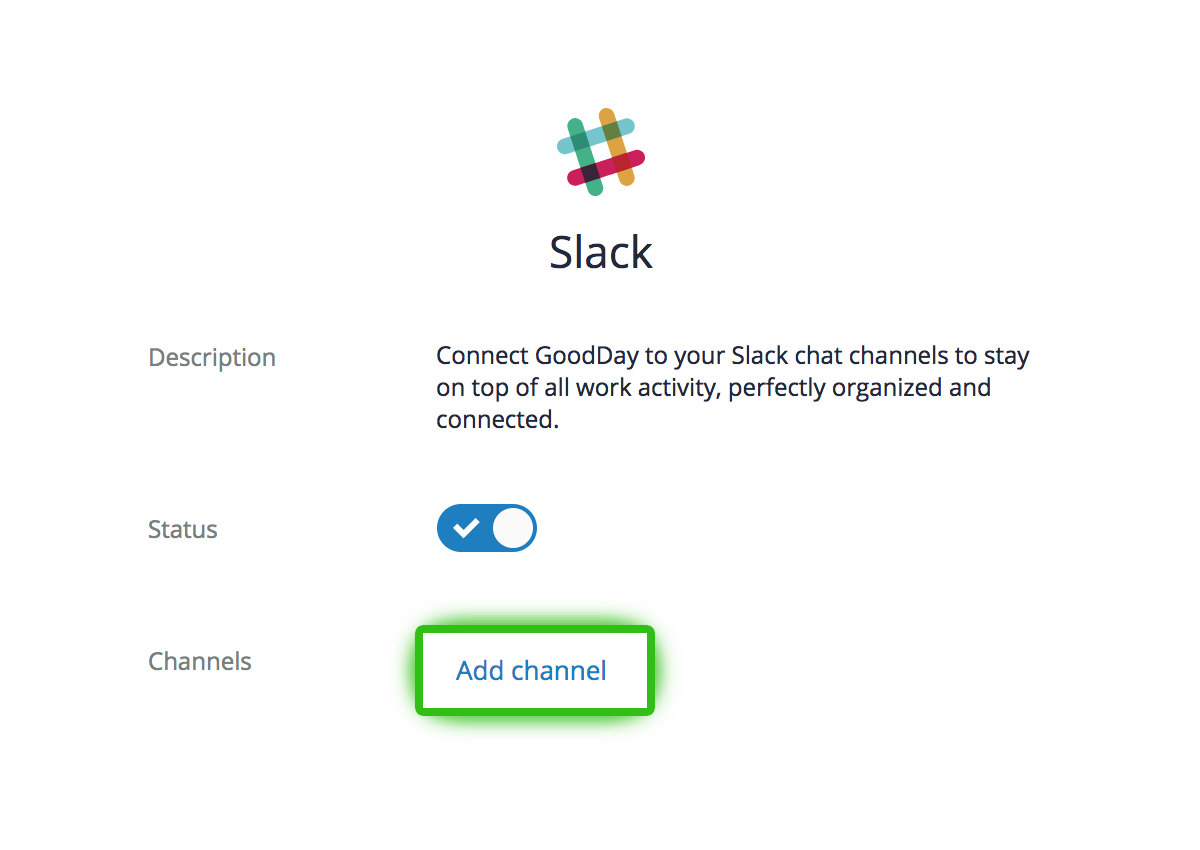 Select the channel and the project which you want to connect.