Time Reporting
There are several ways users can report time they spent on a task:
Adding a Time Report from the Task View
To add a new time report to a particular task, open the task and click "Time" → "Report time".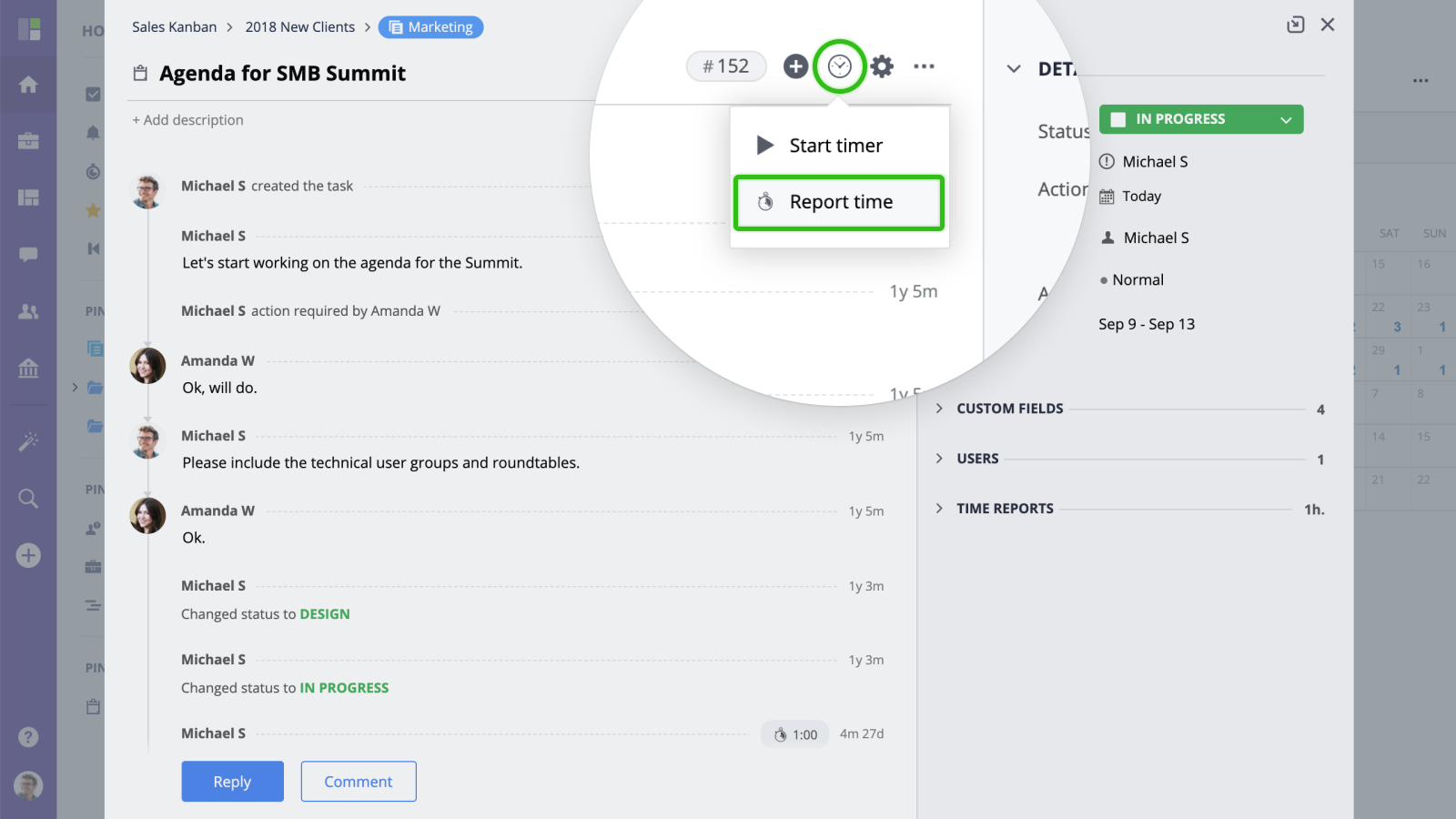 In the popup window, select the date your want to report your work for, time spent and, optionally, enter comments .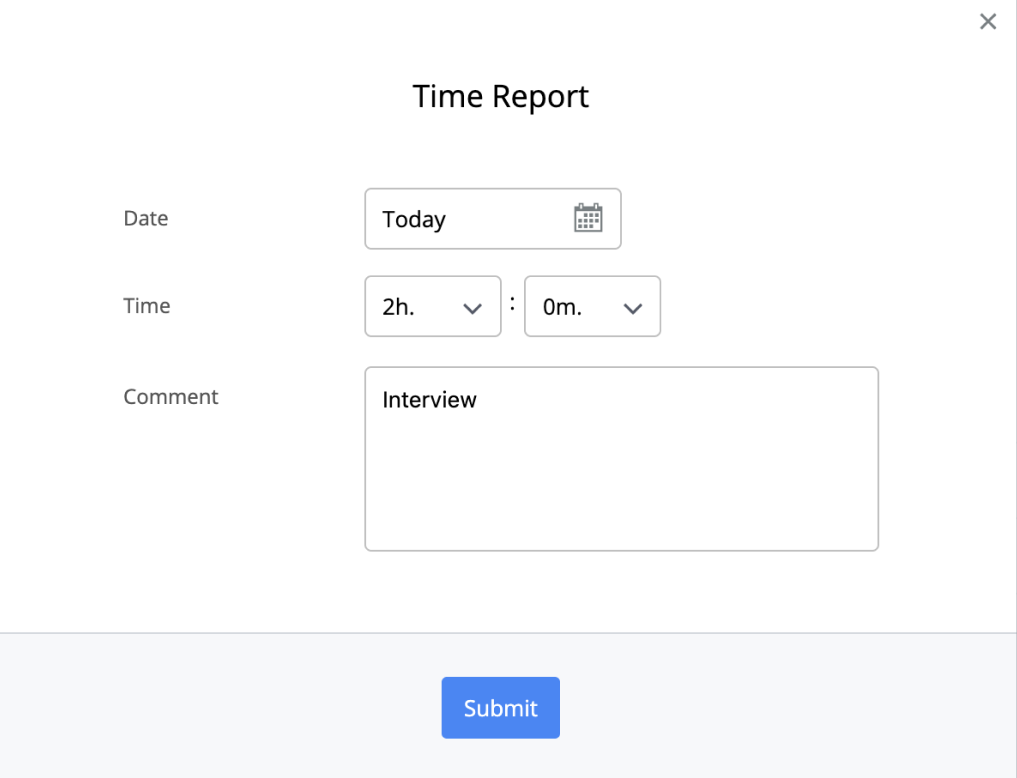 Reporting Time via Task Reply Form
You can also report time spent when replying to a task which is handy when you work with a high number of tasks every day. To do so, enter time in the task reply form: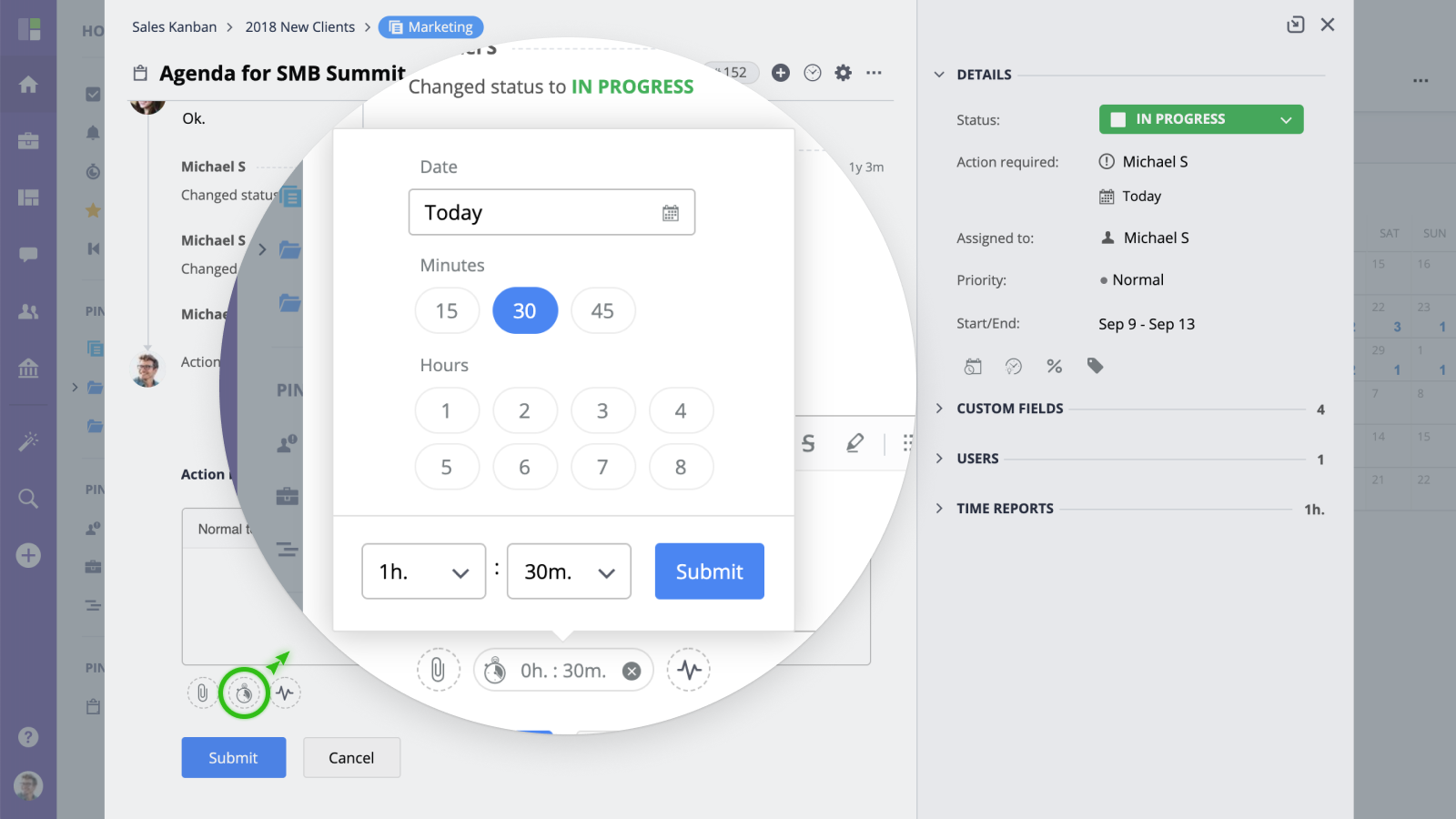 If you report time more than once for the same task on the same day, the system will create separate time reports and the total time spent will be a summary of these reports.
Reporting Time in My Time Module
Reporting via My Time is preferred when you want to report time for multiple tasks you worked on during the day or to review and update time reports for a longer time period, e.g. this week. Learn more about My Time module here.
Using timer
You can also run a built-in Timer. Learn more about using Timer here.