Project Expense Tracking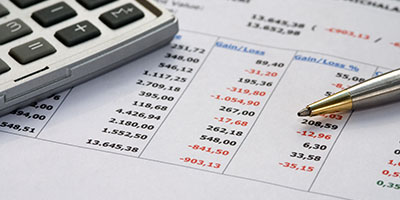 Keep track of all your organization's or team's expenses using this simple yet very well-organized Expense Tracking template.
Without the need for additional expense tracking software, you can track all expenses in a very straightforward way with this ready-to-go template that includes a custom task type – Expense – that allows tracking the expense amount, type and more. With the List view, you can filter expenses by user, type and other fields, and, of course, save receipts or other expense-related documentation in the Files section. For more granularity, you can always add your own custom fields to the Expense task type and save the template as your own, more sophisticated template in your GoodDay.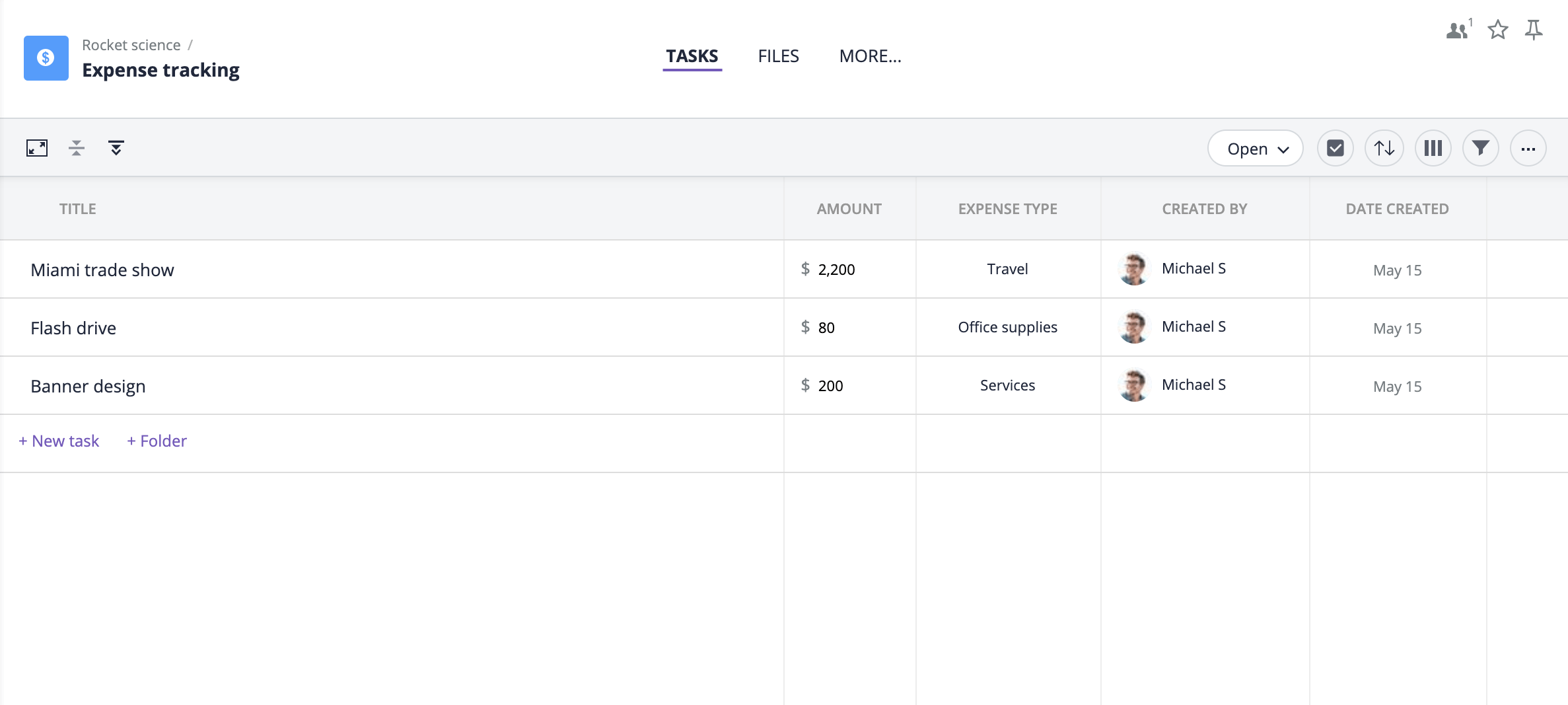 What is financial tracking software?
Financial tracking software allows you to track all your business expenses online, keeping receipts and invoices all in one place. You can capture your teams' expenses and manage your company's budget by making intelligent business decisions based on accurate data and simplify the process for everyone.
Recording your daily expenses can help you be aware of all your finances all year long. Expense tracking software will assist you in making sure that you know where your money is going and how much you're spending.
Knowing where your money is going can improve your spending habits and you will have a much better idea of where you can allocate money. You will know where to allocate your money to work towards your professional goal.
Who will need to use this business expense template?
This GoodDay business expense template is perfect for teams that work remotely, management teams, project managers, product owners, and even self-employed individuals.
As a business owner or team manager, staying on top of your monthly budget and expenses is crucial to your business' success. There is no better way to manage your monthly budget and know where your money is going than this expense tracking template.
The Benefits of using business expense Software/Template
Expense tracking is an important part of creating a budget for your small business. A daily record of your expenses can improve the financial state of your business. With Expense tracking software, you can track daily receipts, invoices, and other outgoing expenses.
Tracking expenses can help you stay on top of your cash flow and prepare you for any unplanned financial shocks that may happen. With all of that, expense tracking software can make your life easier.
You can pull a report of your expenses each month to stay up to date. All your receipts can be filed in one online place, this will make it harder to overspend.
Some businesses have employees that can spend money on travel, meals, and other things associated with business operations. When you are using expense tracking tools and software like this, you can track and report employee spending. This will help team managers and business owners efficiently reimburse their employees on time.
You will be able to track your monthly expenses live and make decisions based on your findings. A bonus is, you will keep your teammates happy by reimbursing them their money!
Key features of GoodDay's Expense Tracker Template
This GoodDay expense tracker template allows you to upload and save all your receipts and other expense-related documentation online and file them accordingly. Your documents will never go laying around or disappear!
This business expense template also allows you to filter your expenses according to certain categories. You can filter your expenses according to the user, the type of expenses, and other fields. You can add your own custom fields to the task type and save the template as your own.
Just think about it, keeping a daily record of your expenses and filing them will help you avoid digging through boxes for receipts and documents. Keeping your receipts and filing your expenses according to categories will allow you to know what expenses are tax-deductible. This way, you can make sure you are not losing out on any money.
This expense tracker template is perfect for anyone not having time to create their own in-depth expense-tracking template. The already created easy to use expense tracking template is part of the GoodDay software, so no need to spend extra money on expense tracking software!
Template details
Task List
Task Table
Files