Personal Events
Overview
Personal events include sick leaves, vacations, and travel time. It's important to schedule them in the calendar so that other team members could plan and coordinate their activity according to those days.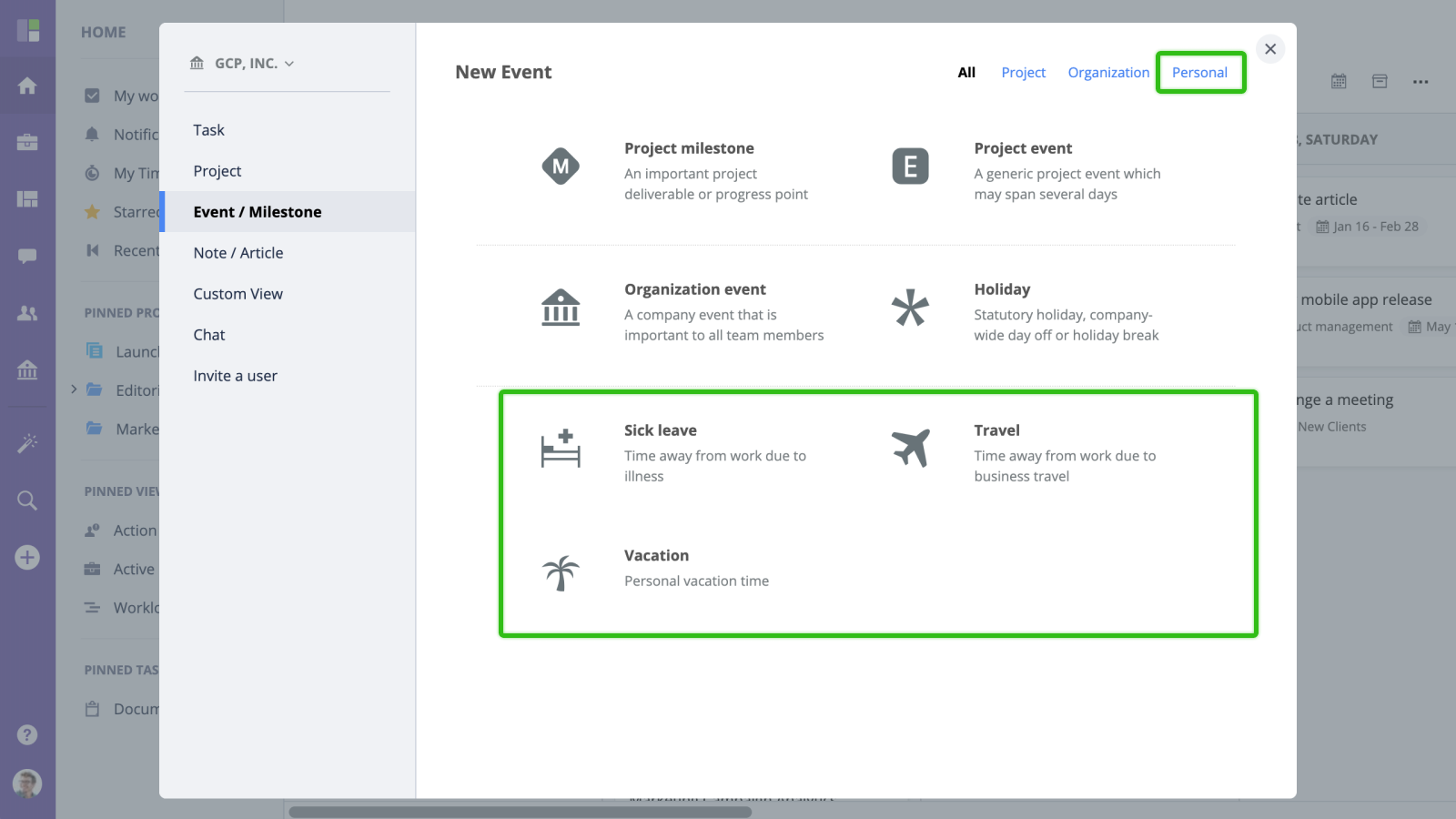 Vacation
Personal vacation time is important to schedule in GoodDay so that other team members who work closely with you can take your away time into account when planning their activities.
Sick Leave
Sick leaves are usually unpredictable. However, it is best practice to add them to the calendar so everyone on your team knows that you aren't working at the moment.
Travel
Use this personal event type to mark days you are away for business-related travel. Scheduling your travel in GoodDay will not only help you remember when you need to travel and plan your work, but will help other team members plan their activities better because these events are integrated with other GoodDay processes.
Your personal events will appear in your events list and calendar and you can modify your events if you need to.
User Calendar / HR
User Calendar is a very important feature for teamwork planning and HR purposes. User Calendar allows you to see all user's events for the entire year in one place. To access the user calendar, select a person whose calendar you want to see.
Go to People → User → Calendar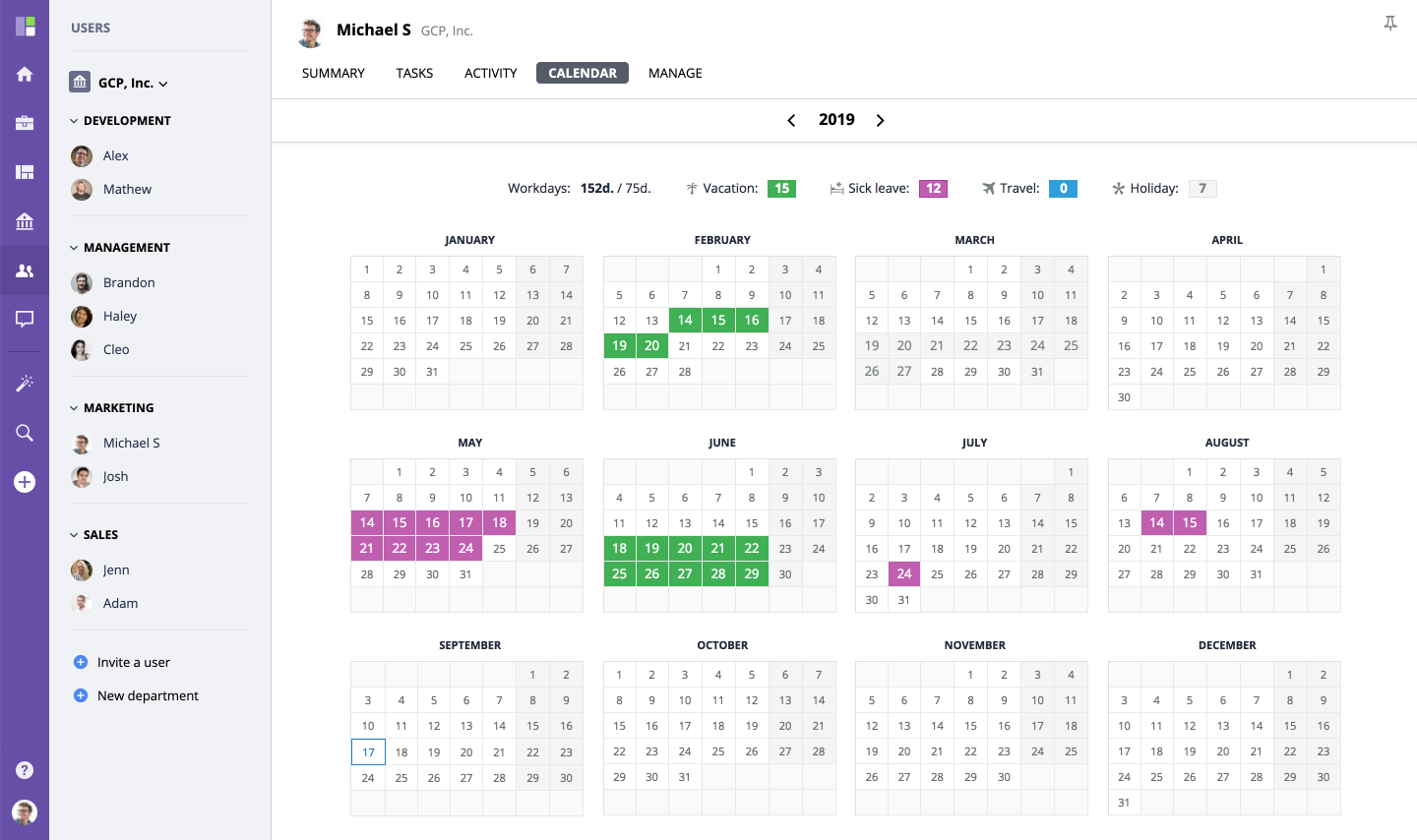 On the user's calendar, you will see this person's workdays, vacations, sick leaves, travel days, and holidays.