Managing Events
Event Details
To open an event, simply click it anywhere you see it in GoodDay, i.e. from My Work, Calendar, Events List, Summary, etc. The Event details window will pop up:
To edit events, you must be a Project Manager or a Project Owner.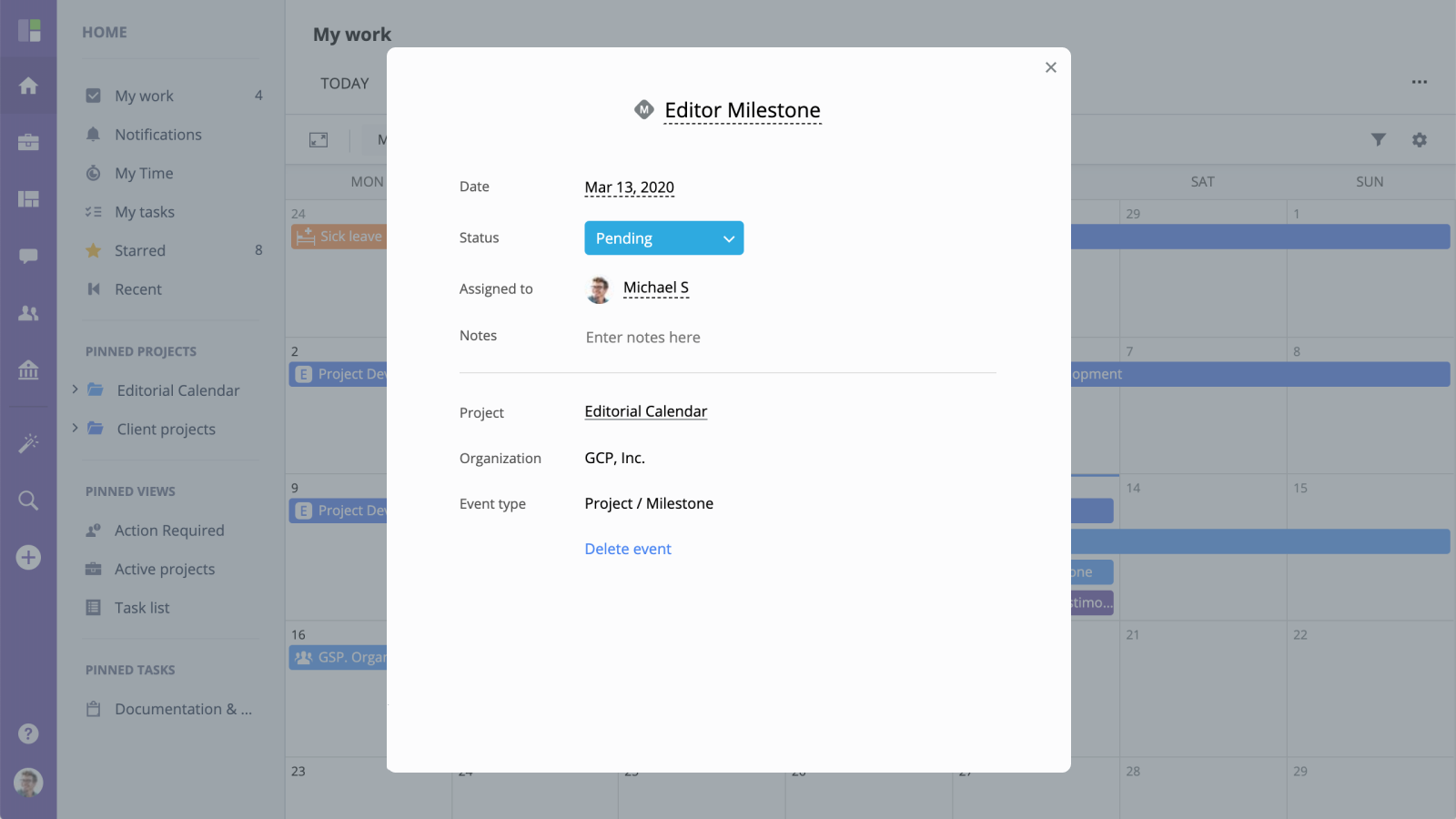 Editing an Event
To edit an event, open it and click on a property you want to change:
Date - the date of the event. You can change this date to reschedule the event .
Status - you can mark an event as accomplished (e.g. project milestones/deadline) or leave it as 'Pending' if the event is still being worked on.
Assigned to - a user who is responsible for this event.
Notes - custom notes about the event.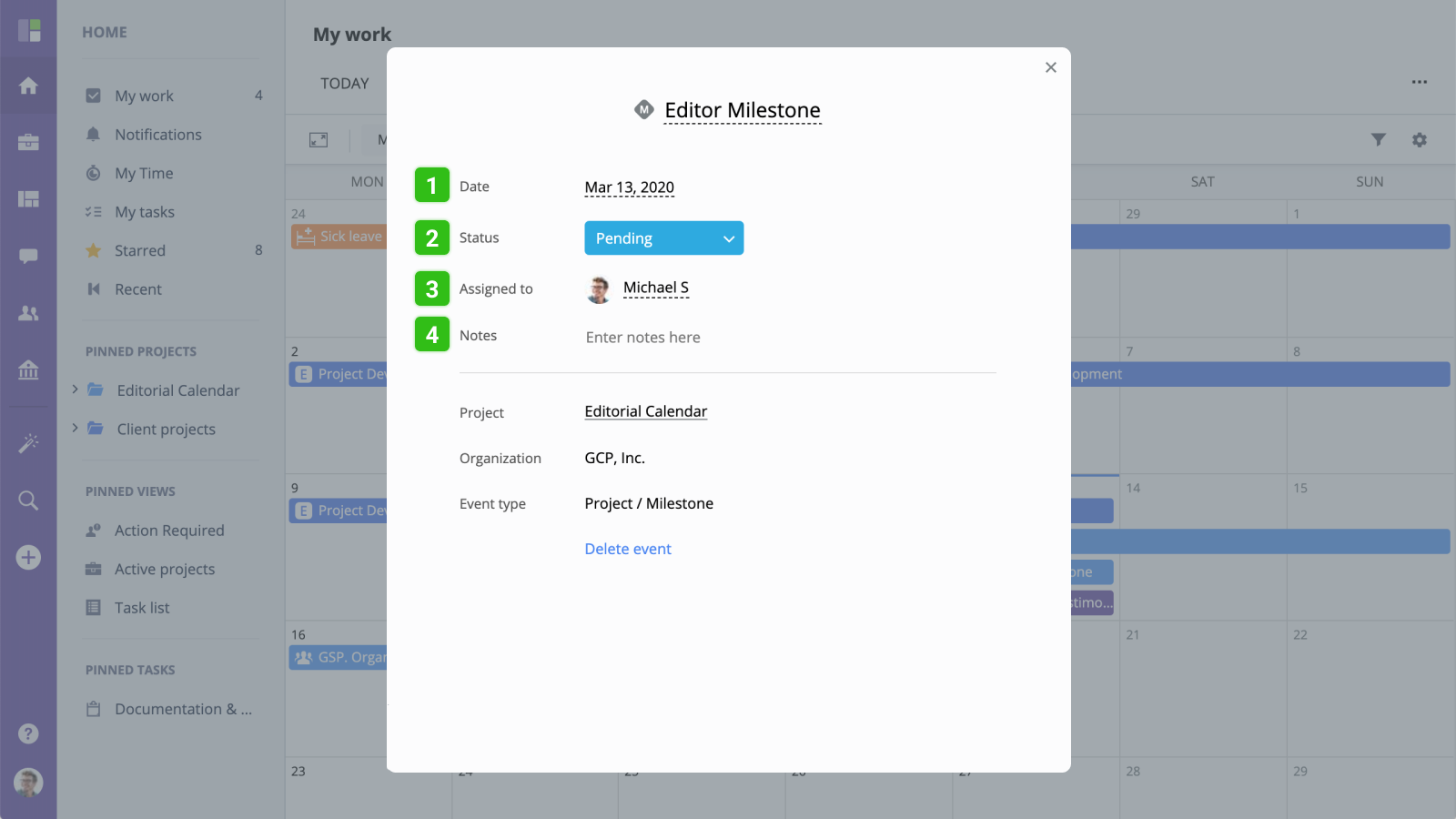 Deleting an Event
To delete any event, open it and click Delete event.