Pins enable quick access to work items right from the home navigation menu. We recommend pining the most frequently used folders, project and views to make your navigation within GoodDay fast and easy.
Pinning an Item
On any page where you see a pin icon, you can click it to add the current page to your pinned items list.

Once you have pinned an item, a new menu section called "Pinned" will appear in the main left menu under the "Projects", "Views" or "Tasks" sub section.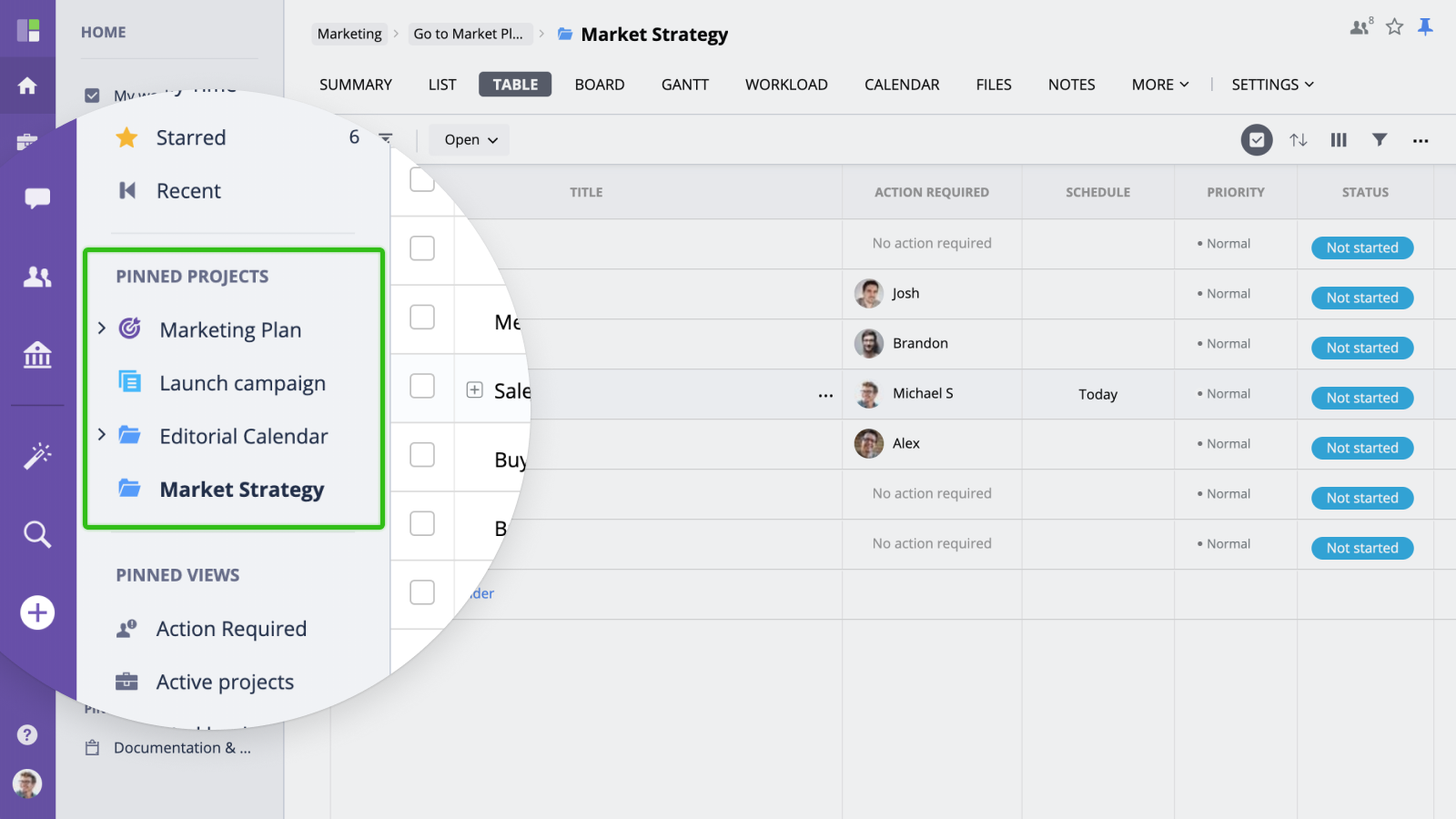 Deleting a Pin
To delete a Pin, mouse-over an item in the "Pinned" section and click the "X" button. Alternatively, you can go to a pinned page and click the "Pin" button one more time.