To manage the list of screens that will be displayed on the Big Screen, go to Organizations → choose your organization → Big Screens and click the device you want to edit screens for.
Click "New Screen" to add a screen and choose one from the list of available options in the modal window menu.
Notice and copy your device authorization key (on the right), you will need it to launch the Big Screen on your device.
In the existing list of screens, click "Edit" to rename/update settings. Click the "X" button to remove a screen from being displayed on the current Big Screen device.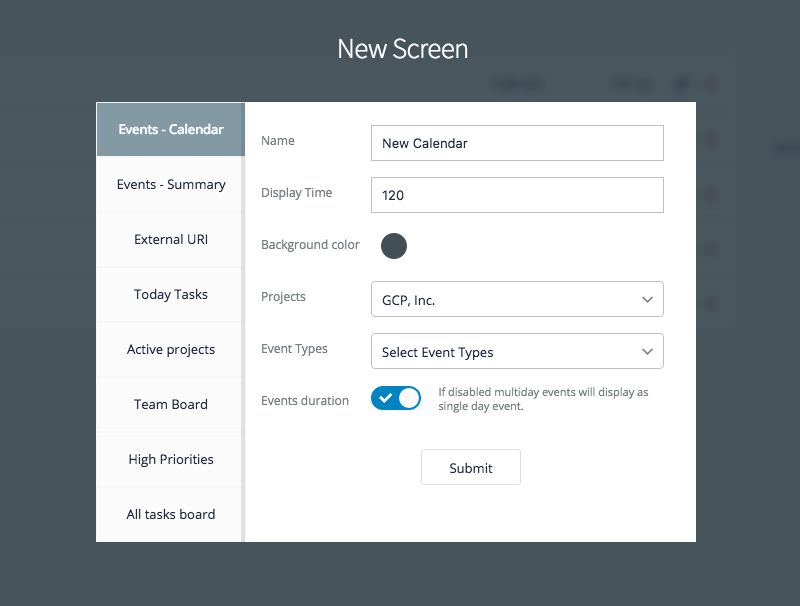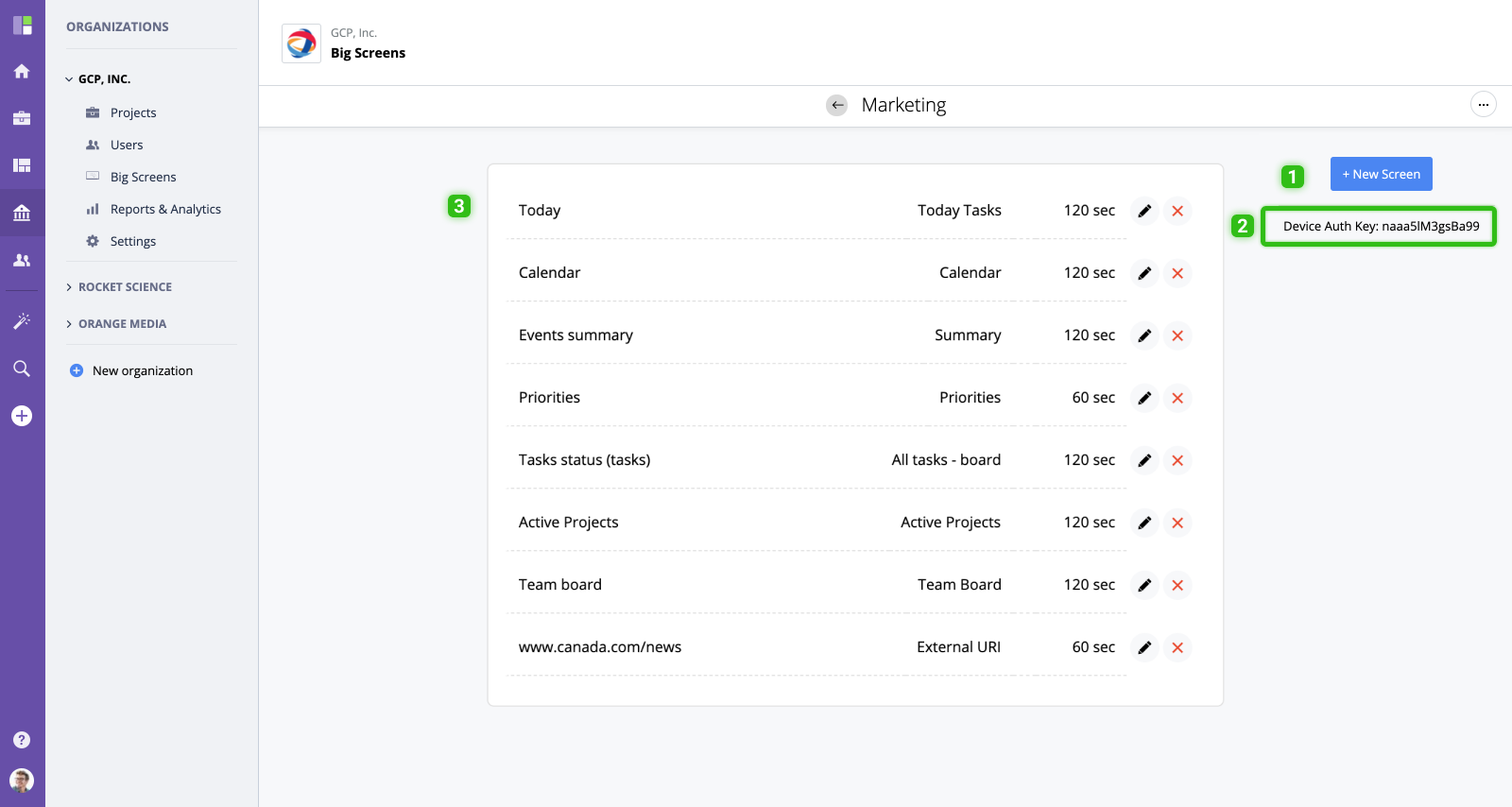 Drag and drop to rearrange the order of screens.
Screen Settings
Every screen has a number of general settings and screen-specific settings. General settings include:
Name - screen name (displayed at the top of the screen).
Display time - time in seconds that the screen will be displayed for.
Background - the screen's background color.