iOS Application
GoodDay iPhone app is a great way to stay connected to your work when you are on the go and don't have access to a computer.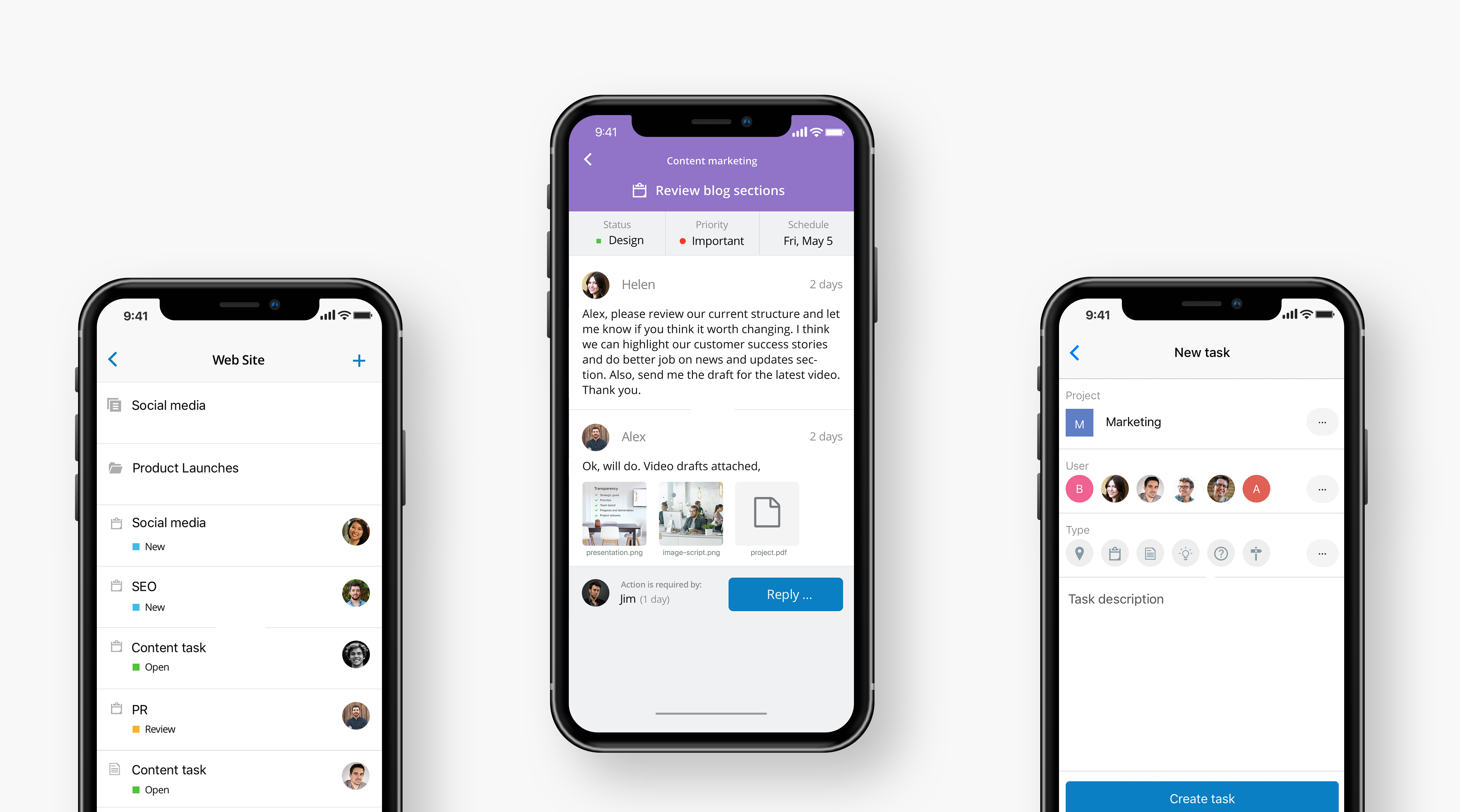 Download
You can download the app from the App Store store for free: https://apps.apple.com/app/goodday-work/id1343674351
Working with GoodDay Mobile App
GoodDay mobile app doesn't have all the features of the desktop version, but provides the core functionality to collaborate with your team wherever you are. In the main menu of the app, you will find the following modules:
My Work

- Access to all your Action Required tasks and related management options.

Projects

- Browse all your organization's projects and tasks.

Events

- View and manage events and milestones.

Favorites

- Quick access to pinned and starred work items.

Search

- Search by task/folder name, ID, description, and more<./li>

New Task

- Create and assign new tasks.

Settings

- Application settings.
Mobile Notifications
Once you have installed the app, you can enable mobile notifications that you will receive on your phone when a new work item requires your attention. To enable mobile notifications, go to application settings and toggle the "Allow notifications" switch.