Email Notifications
To access email notifications settings, go to My Account and click Email Notifications.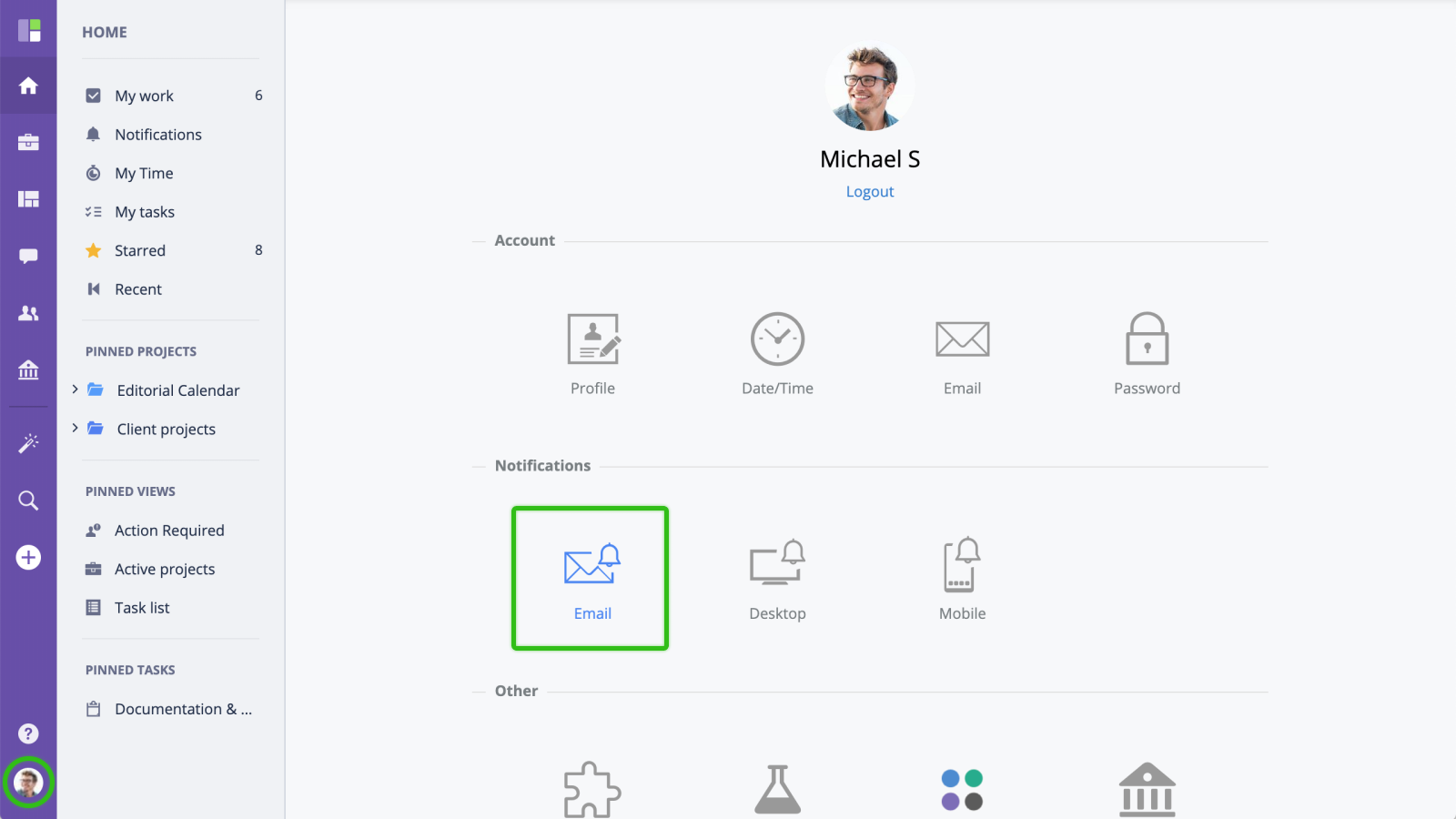 Enabling/Disabling Email Notifications
You can completely turn email notifications off by toggling Email Notifications switch.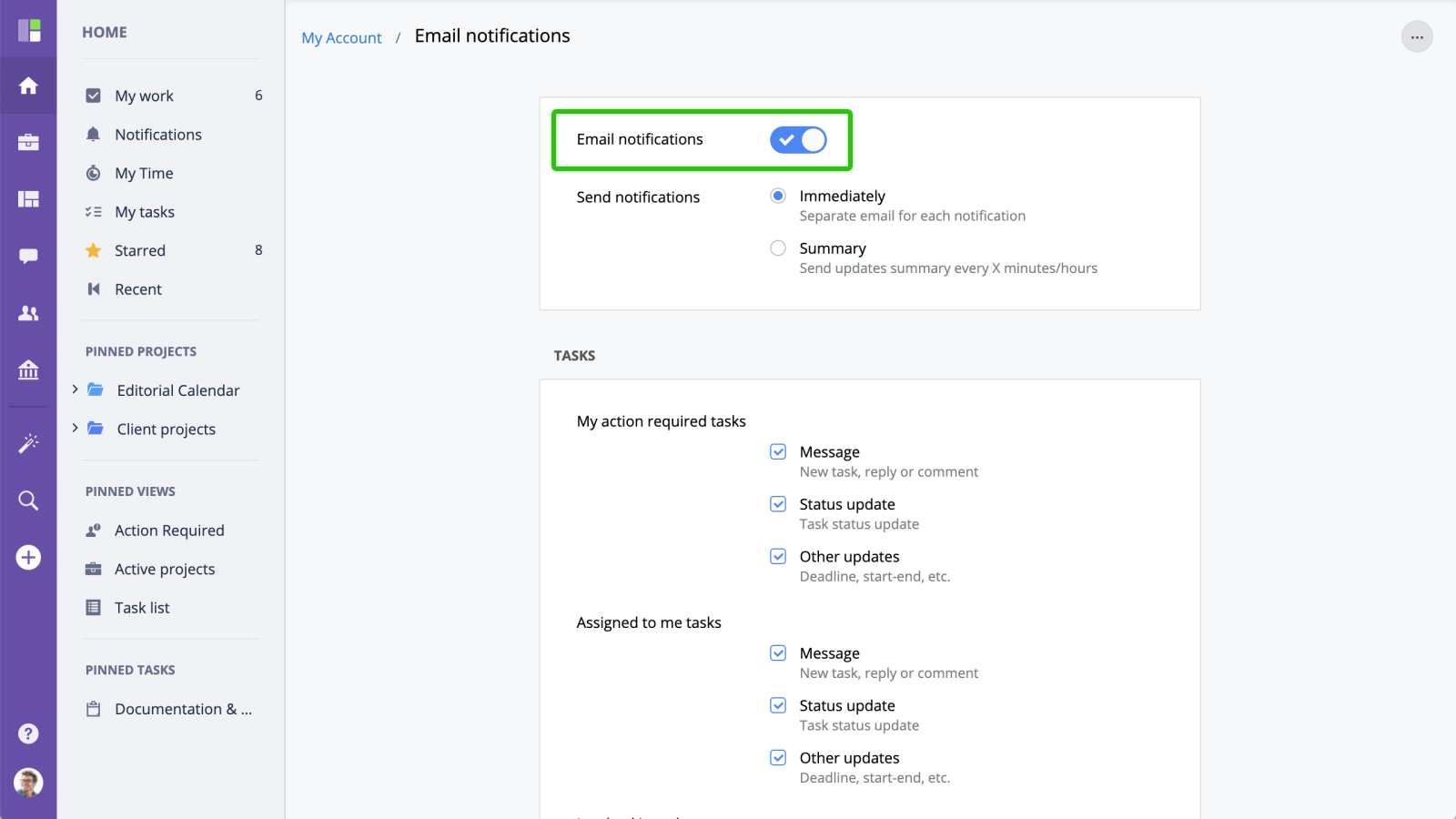 Frequency of Notifications
This setting allows you to specify how often you want to receive email updates. The following options are available:
Immediately - a default option. Email notifications will be sent with every new update.
Every 15 minutes - GoodDay will wait for at least 15 minutes after an event occurs, and will then send the notification. together with other events that have occurred within that 15-minute time period.
Every hour - will accumulate and send notifications every hour.
Every two hours - will send notifications every two hours, etc.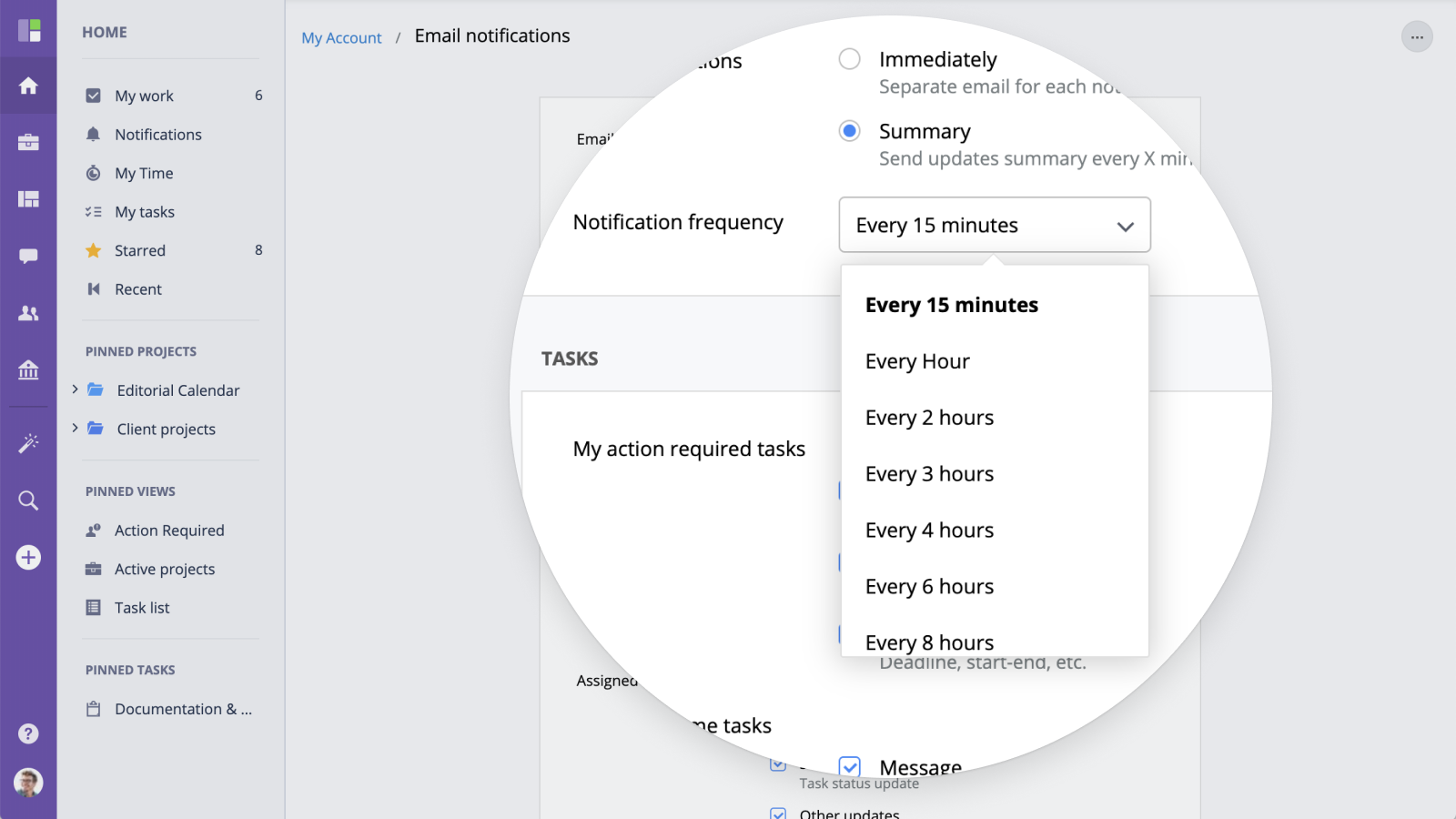 "Reply via email" option works only if your notification frequency is set to "Immediately" because other options combine notifications from multiple tasks and the system cannot tell which task your reply is related to.
Tasks
For task notifications, you can select which tasks you want to receive notifications about and the types of events you want to be notified about: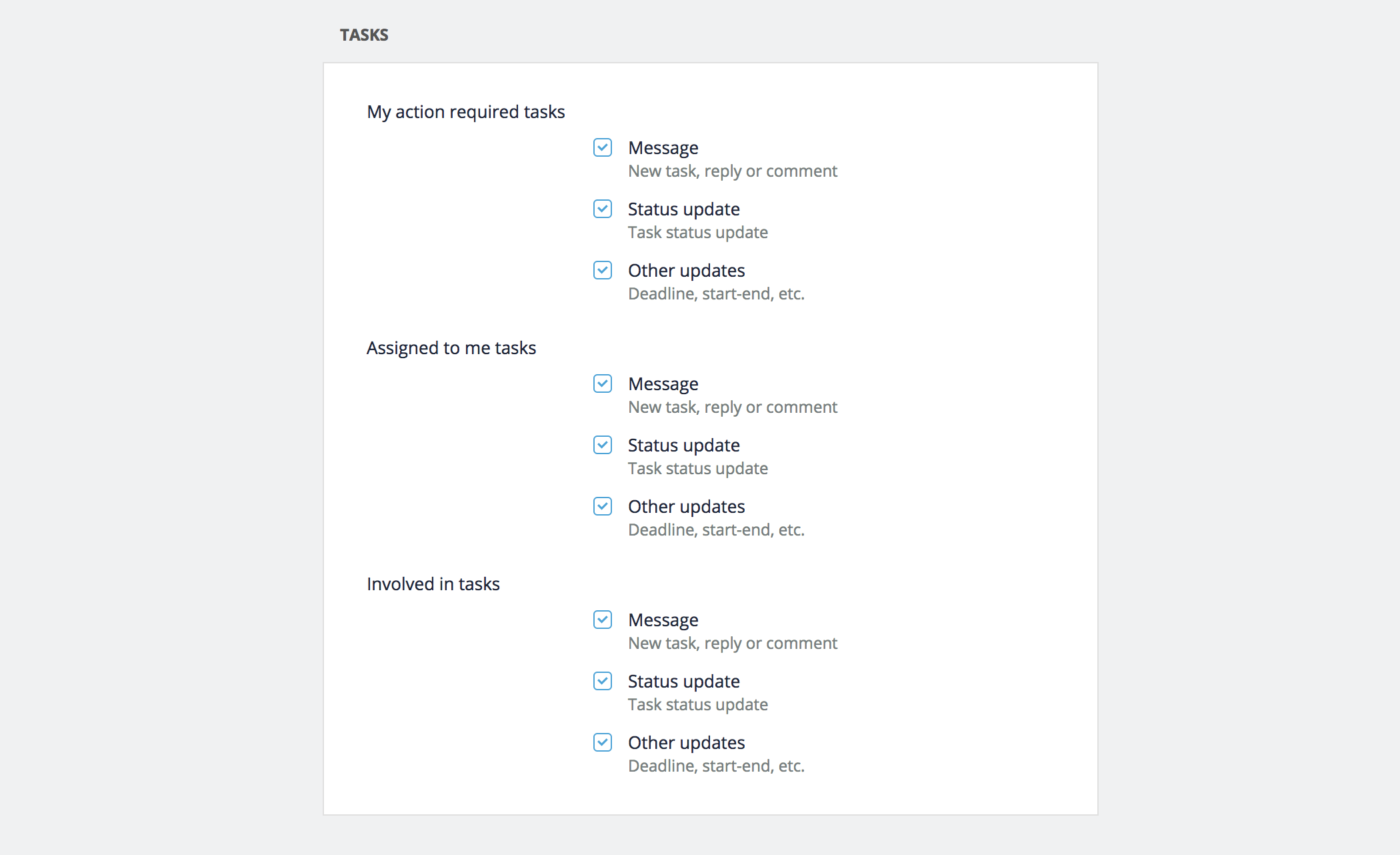 Action Required - send a notification if you are the current (or new) Action Required user.
Assigned to - send notification for all tasks you were assigned to.
Involved in - send notification for all tasks you are involved in.
For each of these sections, you can select which events should trigger an email notification:
Message - send notification on a new task or task reply/comment.
Status update - send notification when task status has changed.
Other updates - other task fields update, deadline, planning, priority.
Events
If you want to be notified on new events and updates, select the types of events (Organization, Project, Personal) and the type of action you want to be notified about:

Projects
For projects, you can receive email notifications when you've been added to a new project, on a project status update and project planning (deadline, start-finish) updates.

Other
By default, you will not receive a notification for the updates you have submitted yourself. In case you want to receive them, you can enable this in the "Other" section of email notifications.