My Organizations
Leave an organization
Under Organizations section, you will see a list of all companies you are part of. To leave an organization click the "Leave organization" button. If you an administrator you cannot leave a company. You can either delete the entire organization or change the organization's administrator user to someone else and then leave the organization.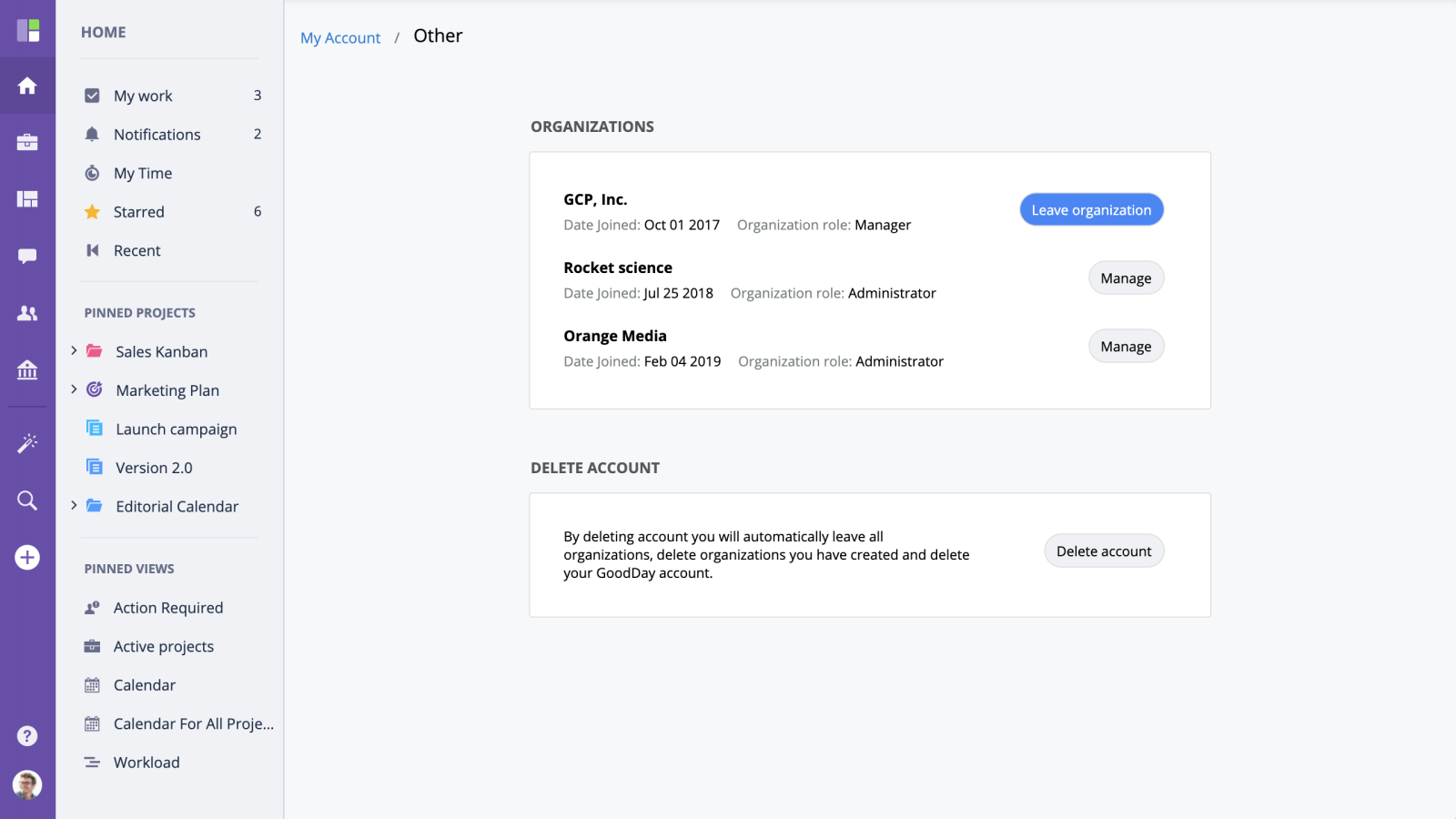 Delete Account
If for some reason you wish to delete your account, click the "Delete account" button: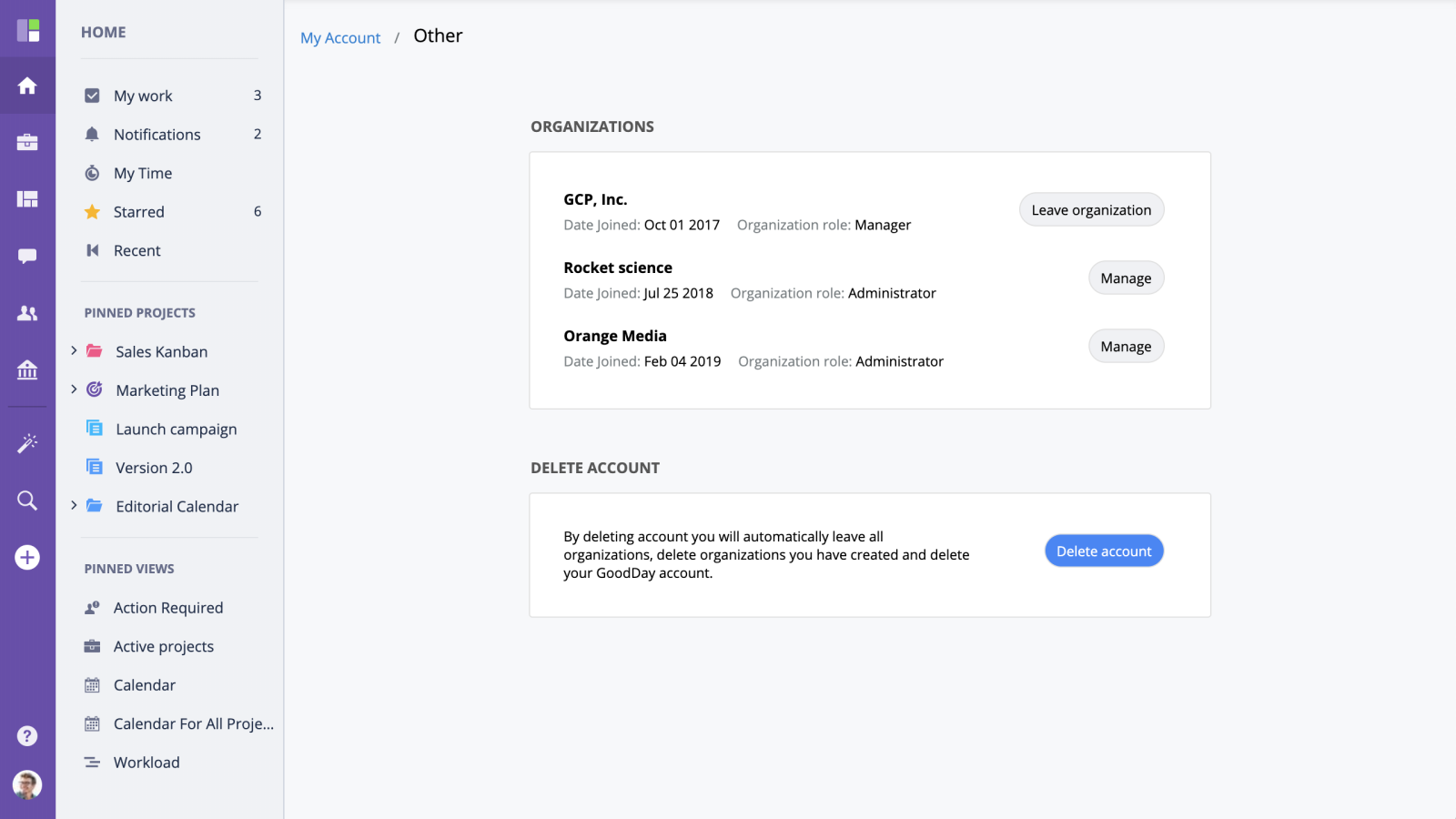 and type in confirmation text.
You cannot undo this action, if you use the same email to sign up again you will not have access to any data from your previously deleted accounts.