Managing Views
To manage your Views, click "Views" → "Manage views" .
To add a view to your main menu, click "Pin" button .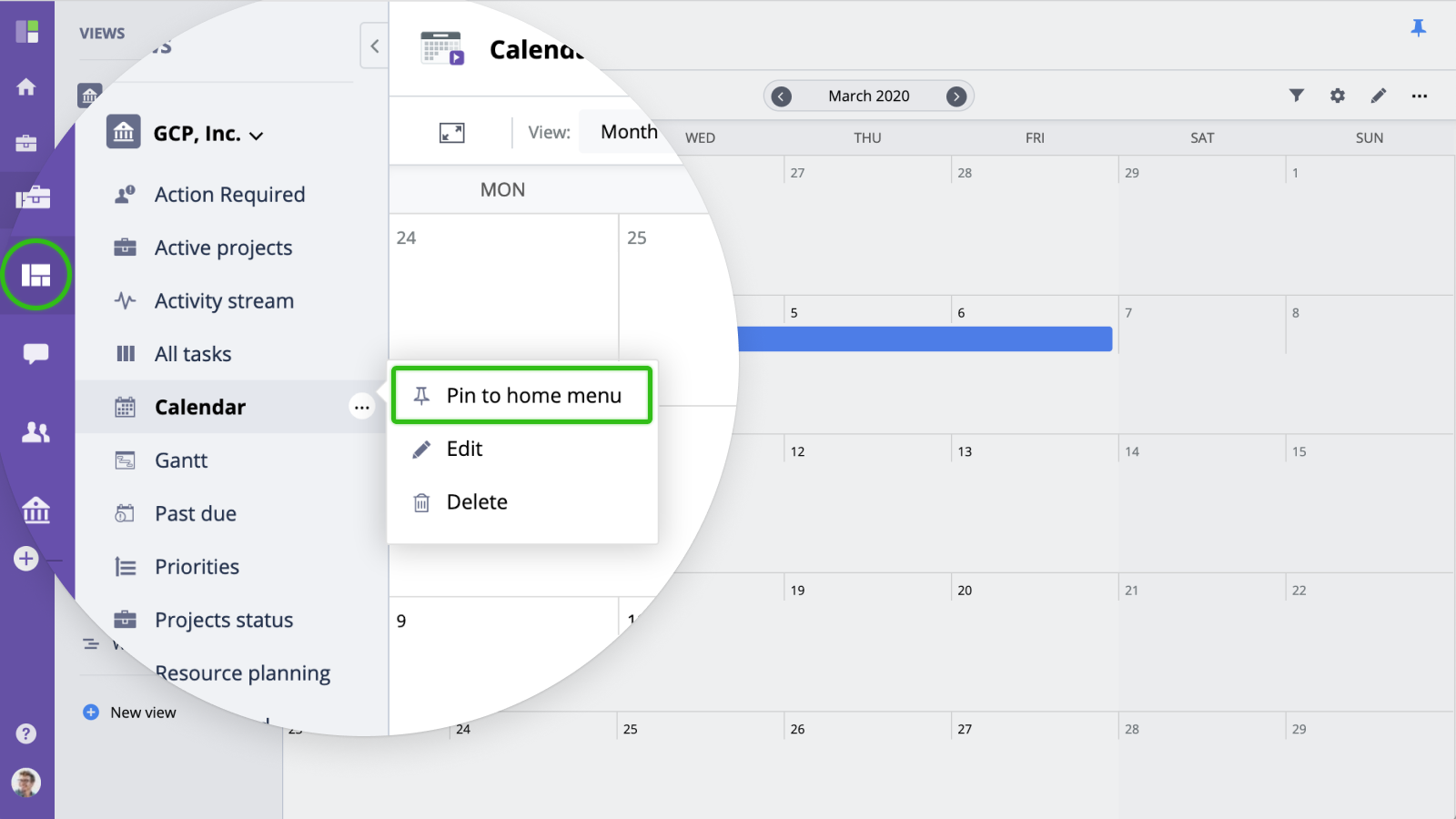 Creating a View
To create a new View, open "Views" from the main menu and click "New" option.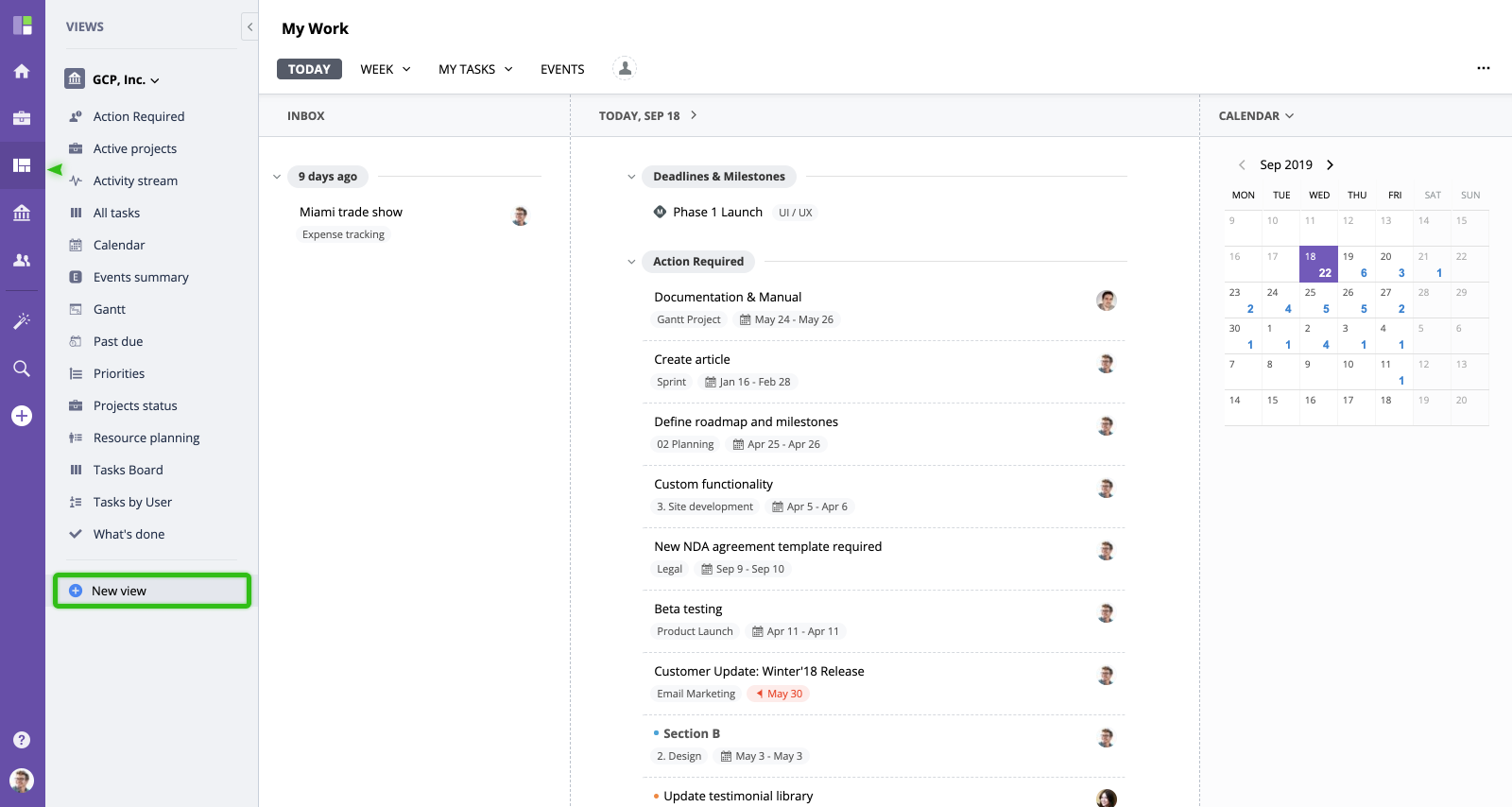 Here, select the view type, enter the name you want to appear in menus for this view, and configure advanced options and filters.